1. Click on the Automate button and then on Automate with TimeTonic.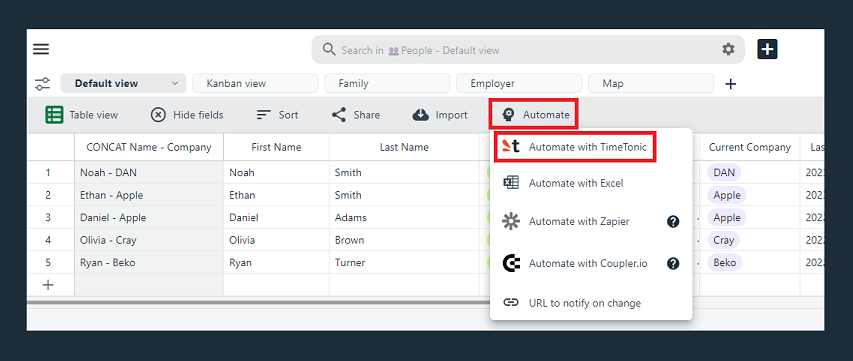 2. Add a new automation.
3. Give the automation a name.

4. Enter the trigger field and the conditions under which the automation will be carried out.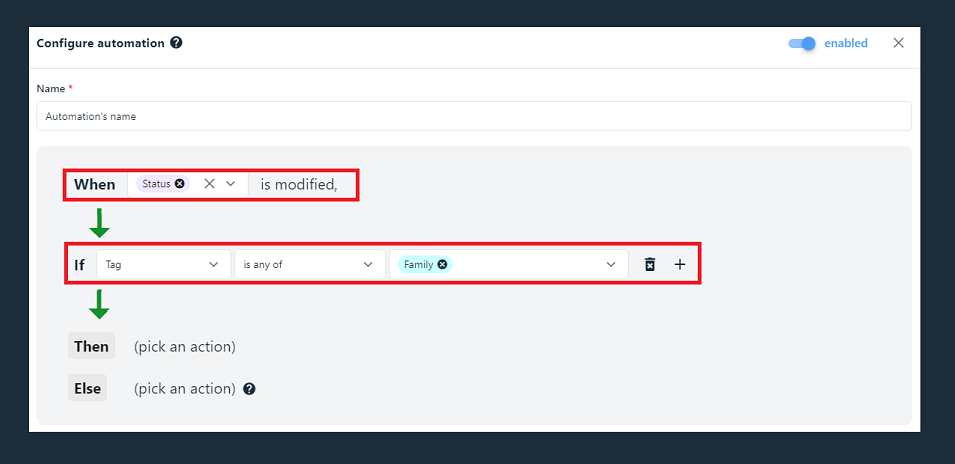 5. Click on (choose an action) and select Add a new record.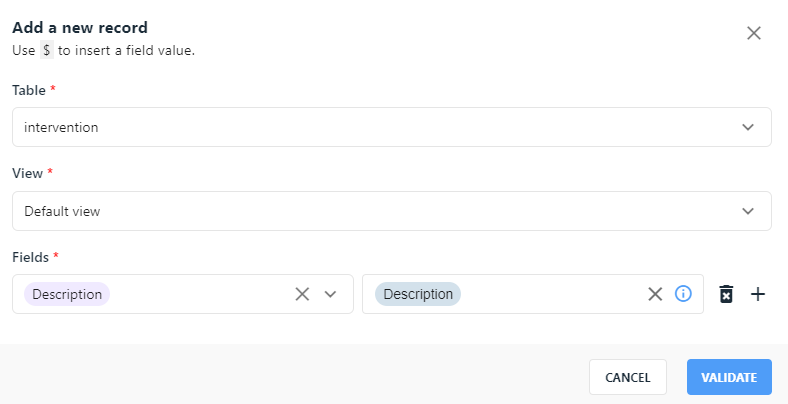 You then need to set :
- the table
- the view
- The fields : first the destination field and then the value (you can use the $ tag for dynamic values).