It is the structuring element of the TimeTonic platform.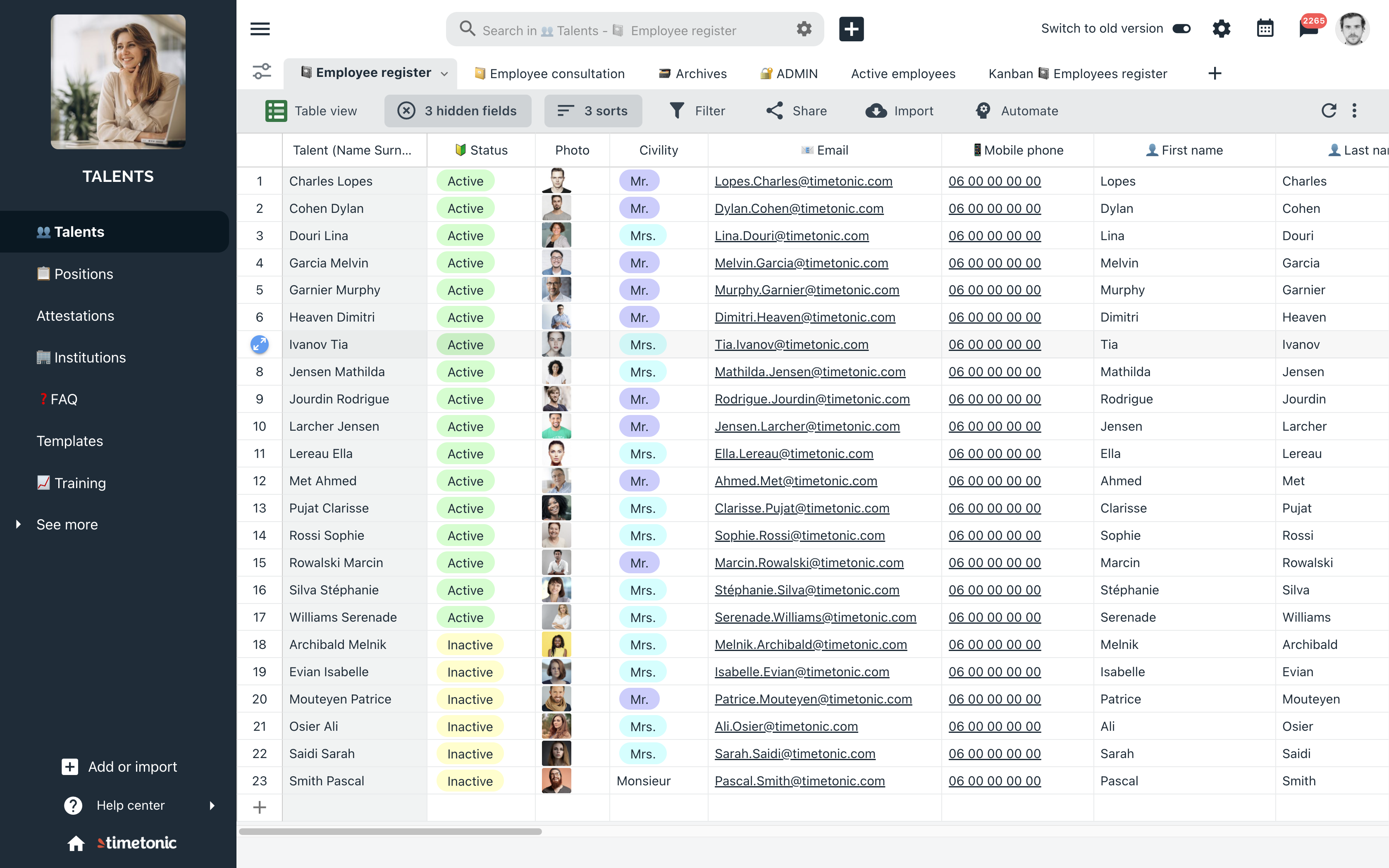 It can be personal or collaborative, meaning that you can also share it with other people by inviting them.
A workspace allows you to store and retrieve all your business data.
A workspace is composed of several elements:
You have the possibility to configure the access to your data.