In a formula column, the MIN_NUM_ELEMENTS() function displays the largest value among the selected columns.
Formula
MIN_NUM_ELEMENTS(Colonne1)
Example
MIN_NUM_ELEMENTS(linked documents)
Configurator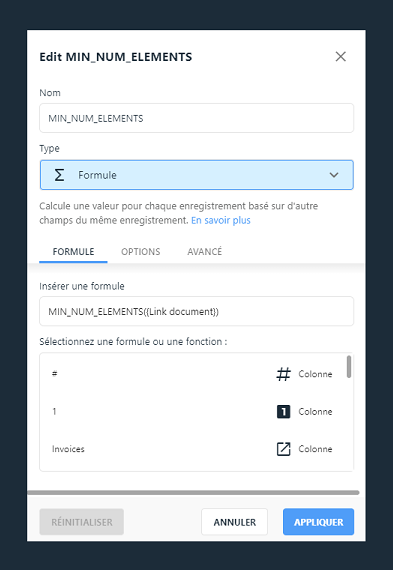 Result

Note : I can display the largest value among number columns, but also among text columns, provided that they contain only numerical values. However, in order to avoid input errors, number columns should be used.