Welcome to the TimeTonic home page.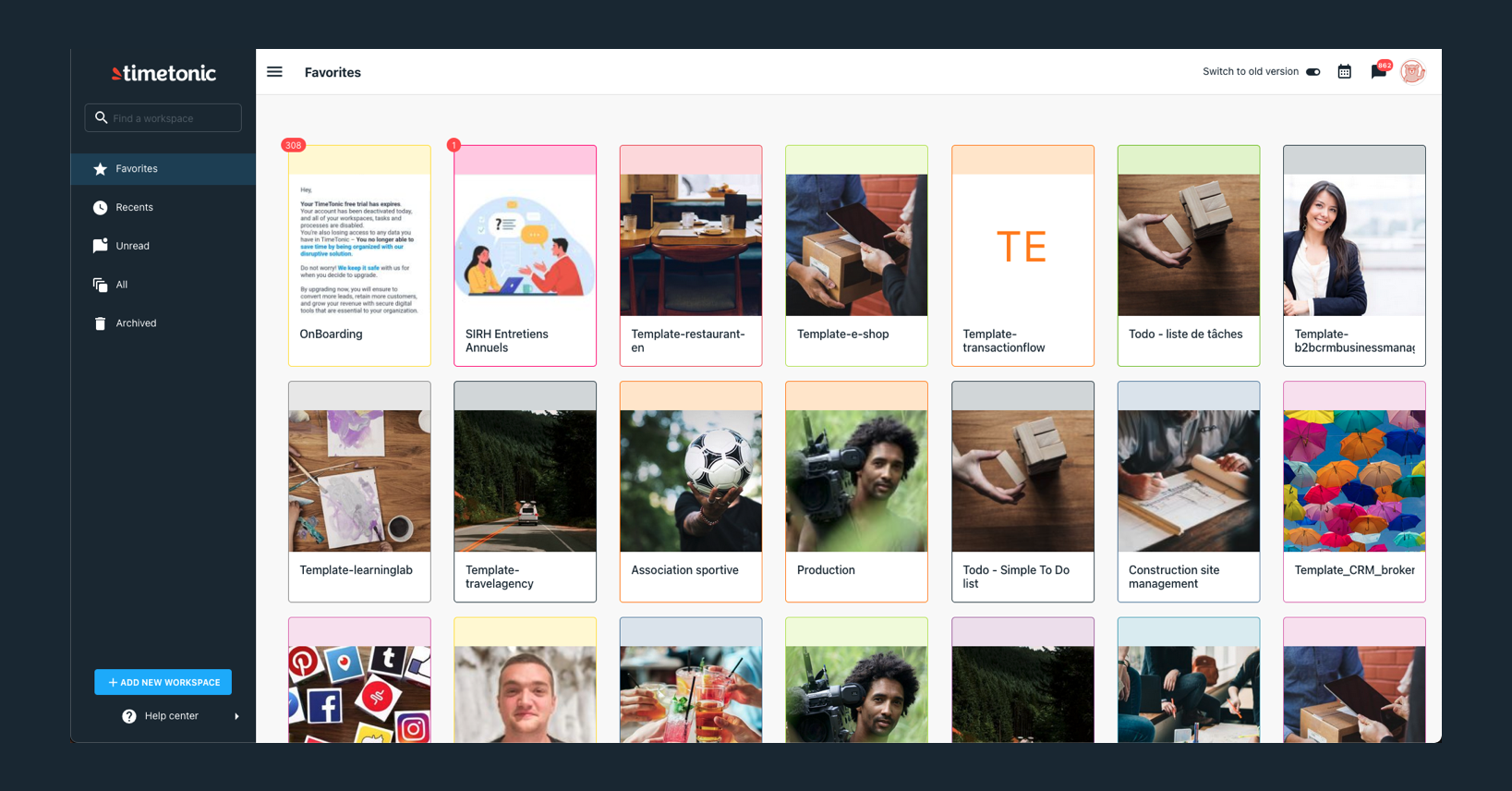 The home page allows you to:
Search for a workspace
The search bar allows you to find a workspace by entering its title or code.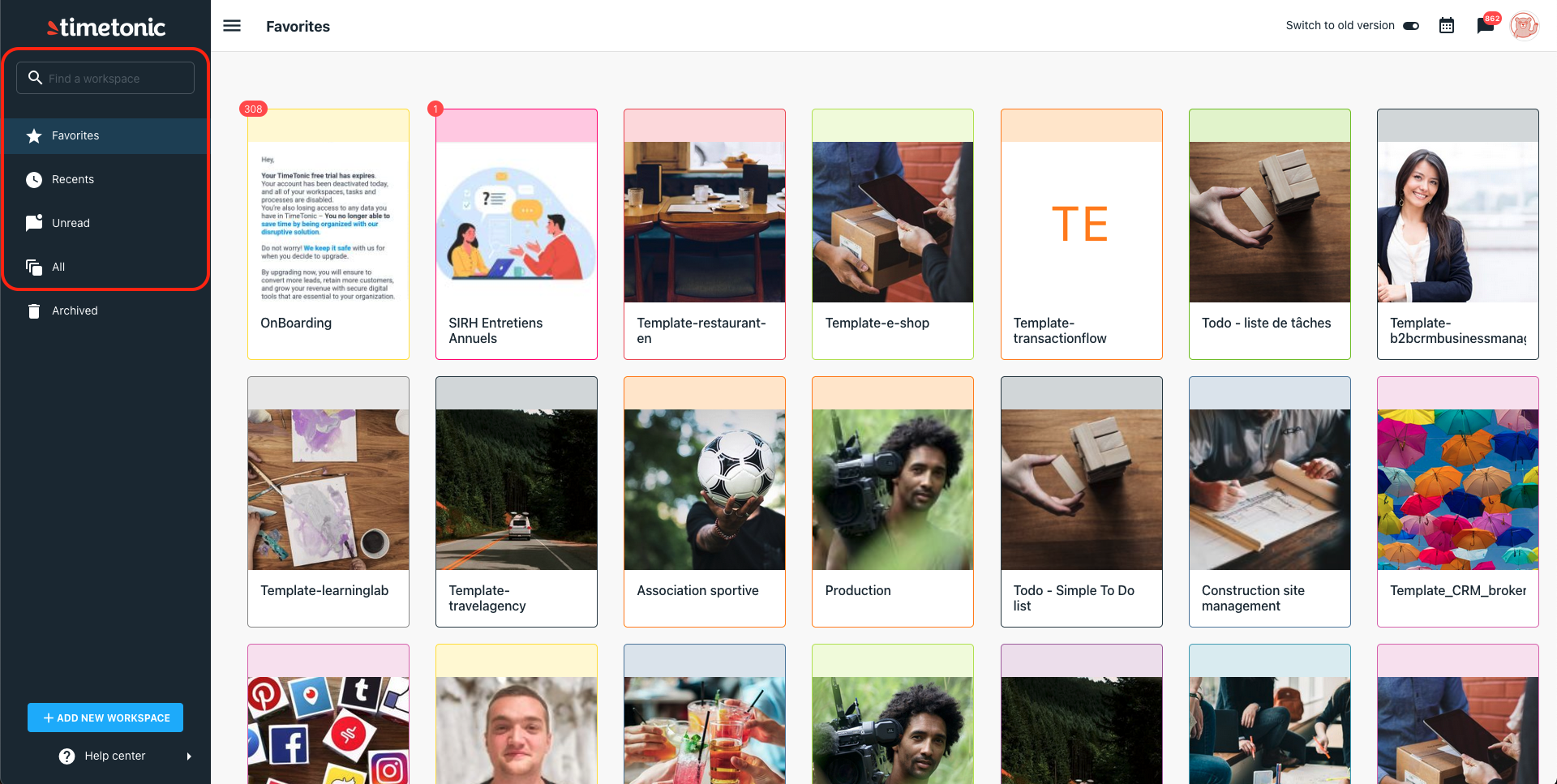 The search is done in the selected section.
So, if you are looking for a workspace in the favorites section and this workspace is not in your favorites, it will not appear.
Manage your profile and invitations
Customize your account by editing your profile information.
The profile icon

allows you to :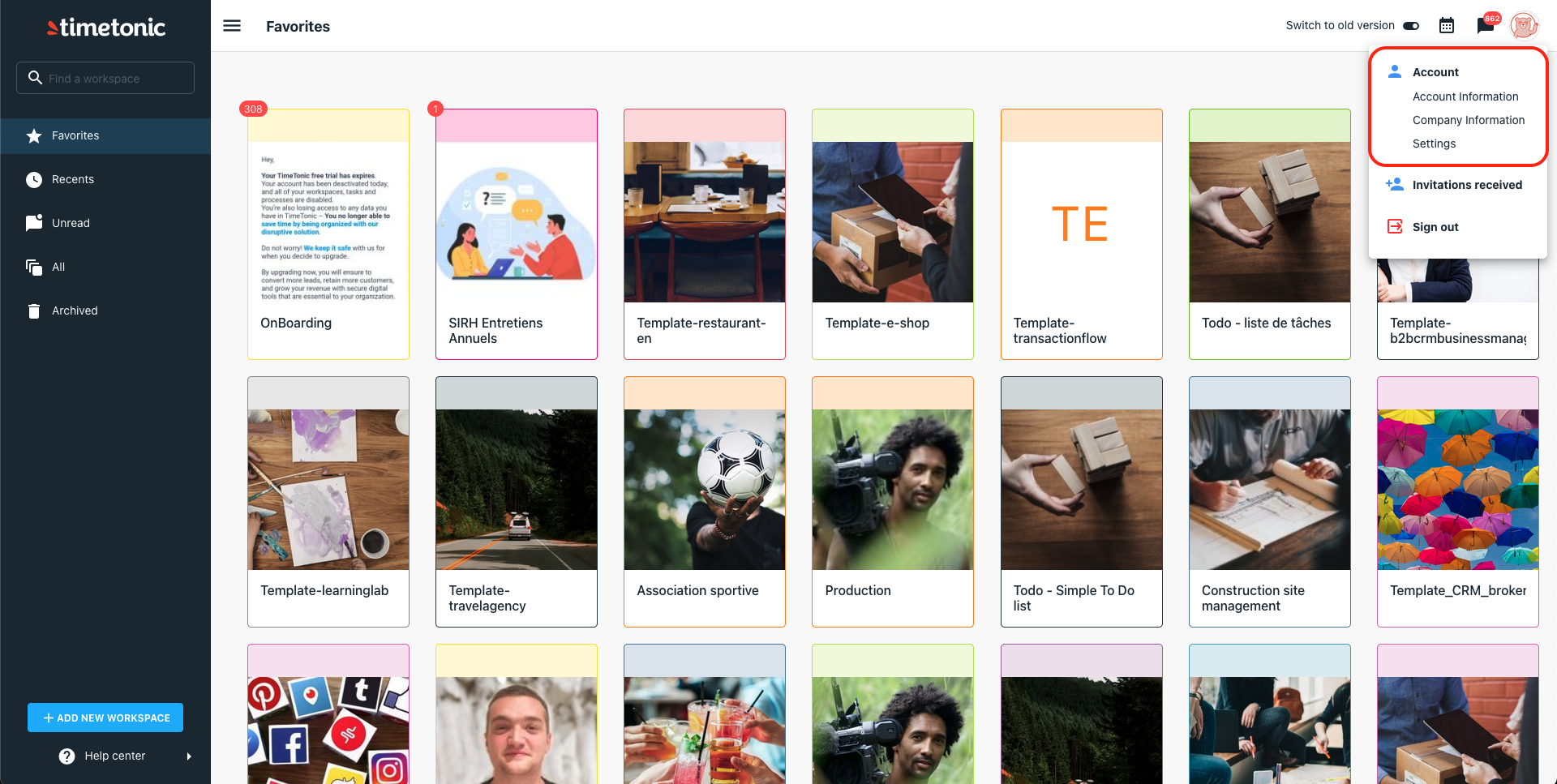 Create a workspace
TimeTonic allows you to create workspaces in several ways :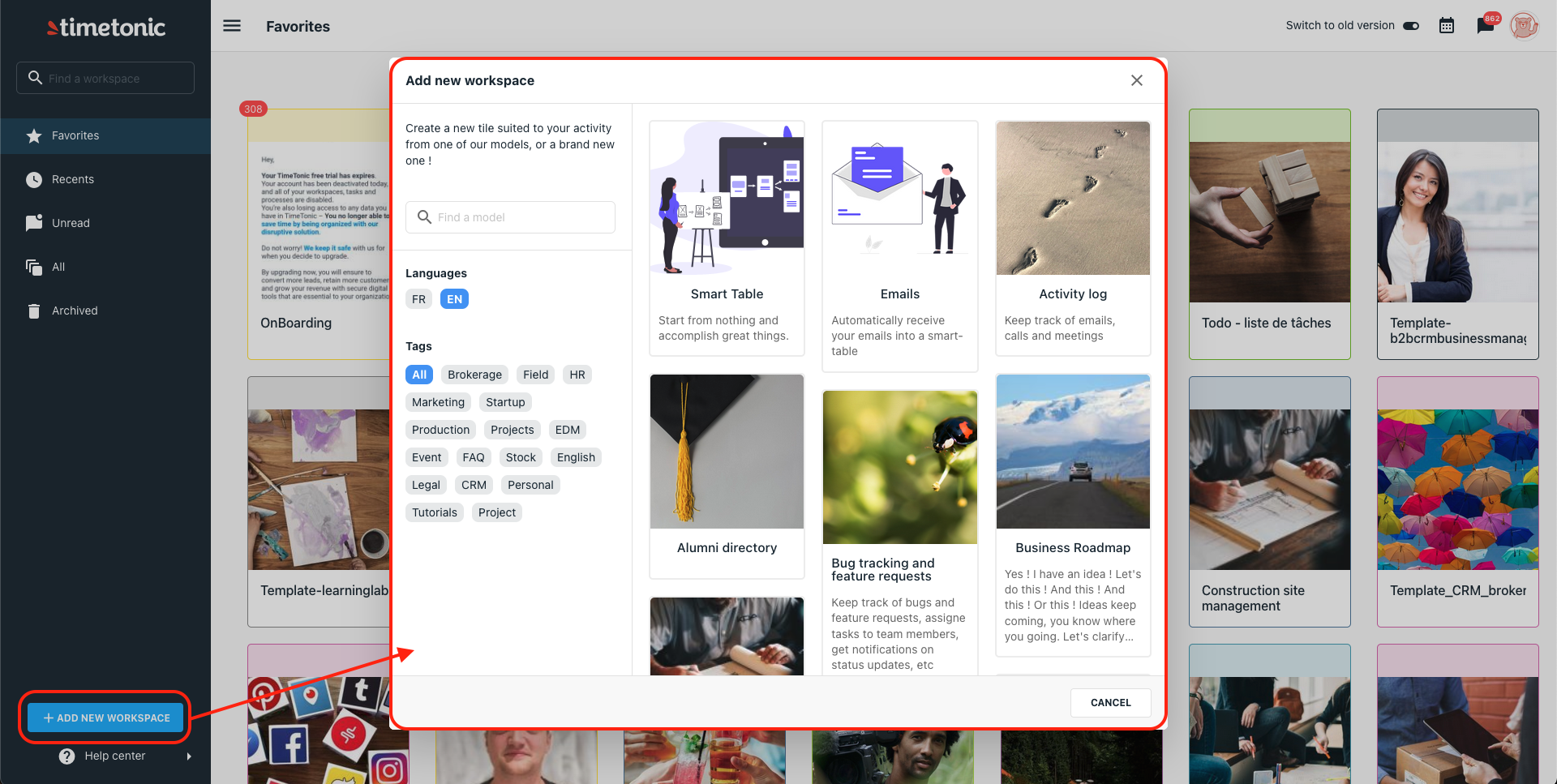 Access your calendar
Use the button

to access your TimeTonic calendar. The global calendar lists all your events by person and by workspace.
Accessing your messenger
The messaging space, accessible with the button

, is a space that allows you to communicate with your collaborators through discussion spaces. Each workspace has its own discussion space.
AccessTimeTonic resources
The button

allows you to access different solutions if you need help :
Support
Guided tour

: restart the guided tour as when you first logged in

Help Center

: access the TimeTonic Help Center directly

Contact

: access our contact page
Academy
Videos

: watch videos from our YouTube channel

Blog

: check out what's new in TimeTonic each month

API documentation

: learn more about the TimeTonic API
Upgrade
Plans and pricing

: see what plans are available for your needs