TimeTonic allows you to manage your column options at a glance in order to facilitate the organization of your records, to facilitate the setting of sync codes for Excel automation, to have field codes for your Word or Excel templates, to manage some of your column options or field and table IDs to use the API.
Access the table options :

And select Organize fields :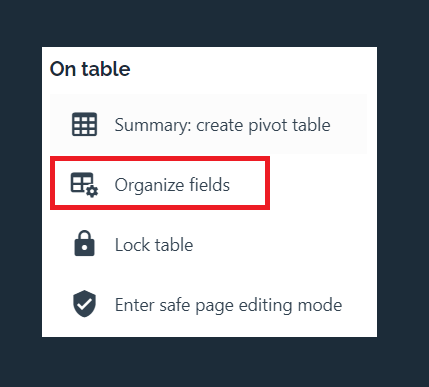 The following window appears :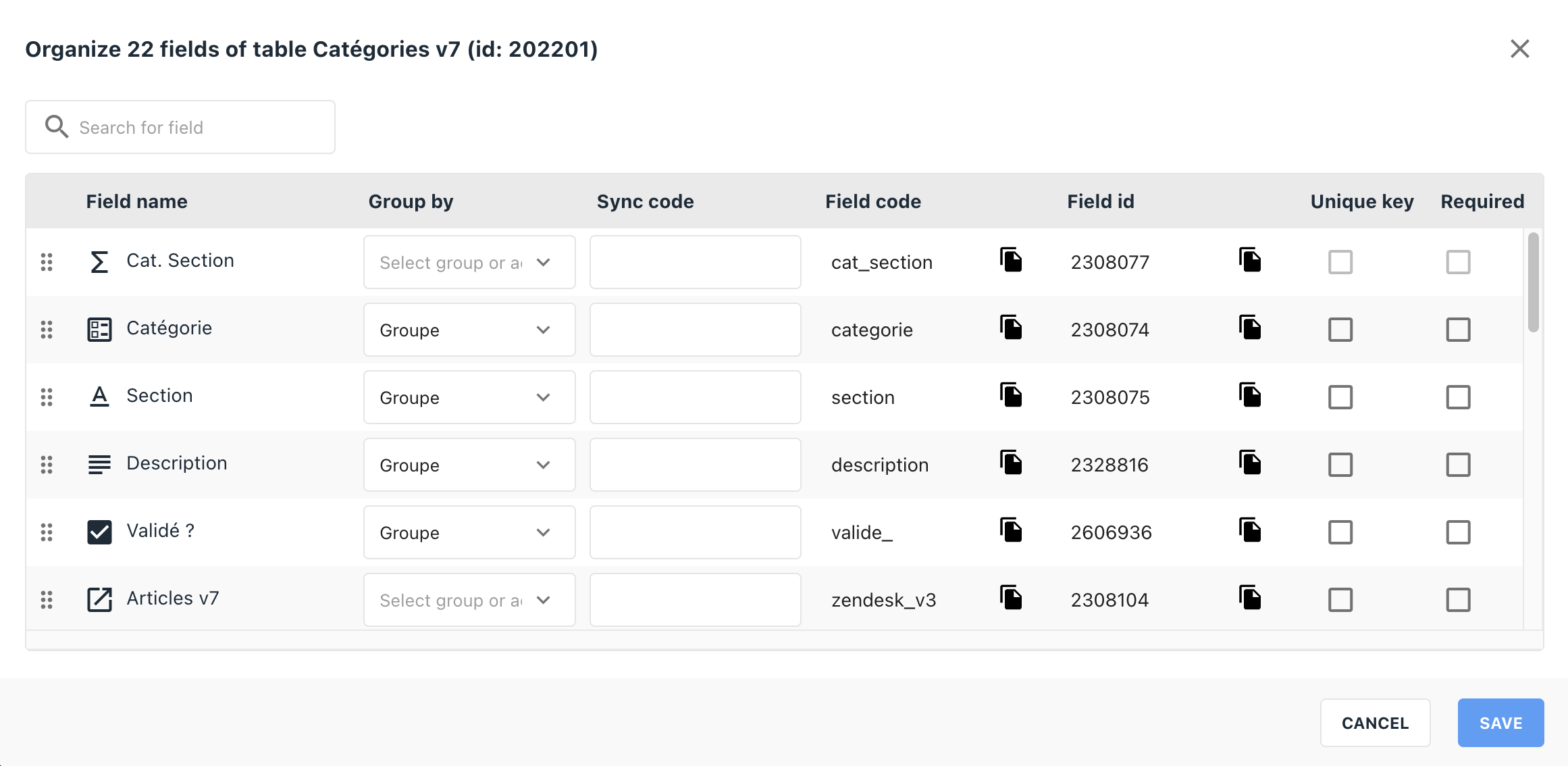 Search bar
Find a field by entering its name, a sync code or a field code
Field name
Find all your fields in the order in which they are displayed in your table and the icon indicating the type of field.
You can move the fields directly from this window using the

icon.
Group by
Create groups or group fields via this section to organize your records.
Sync code
Manage the sync codes of your fields when setting up Excel automations.
Field code
Easily find the codes of your fields to create your Word or Excel templates
Field ID
Find the ID of the fields you want to synchronize via the API
Unique key
Easily set up the fields that are part of the unique key to avoid duplicates in your database
Mandatory
Make your fields mandatory in the form by checking this option and make your users' input more reliable.