The particularity of the secured form mode compared to the form mode is that it does not allow modification at first.
As a result, the records are read-only.
To switch to secure form mode, go to the table options and click on Switch to secure form mode :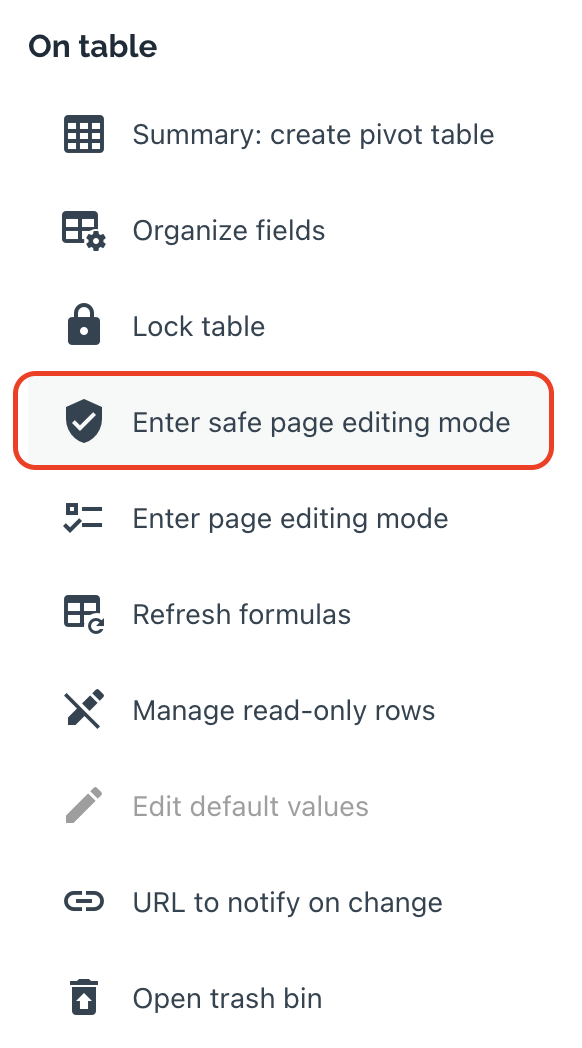 The modification of data is only allowed by unlocking the form: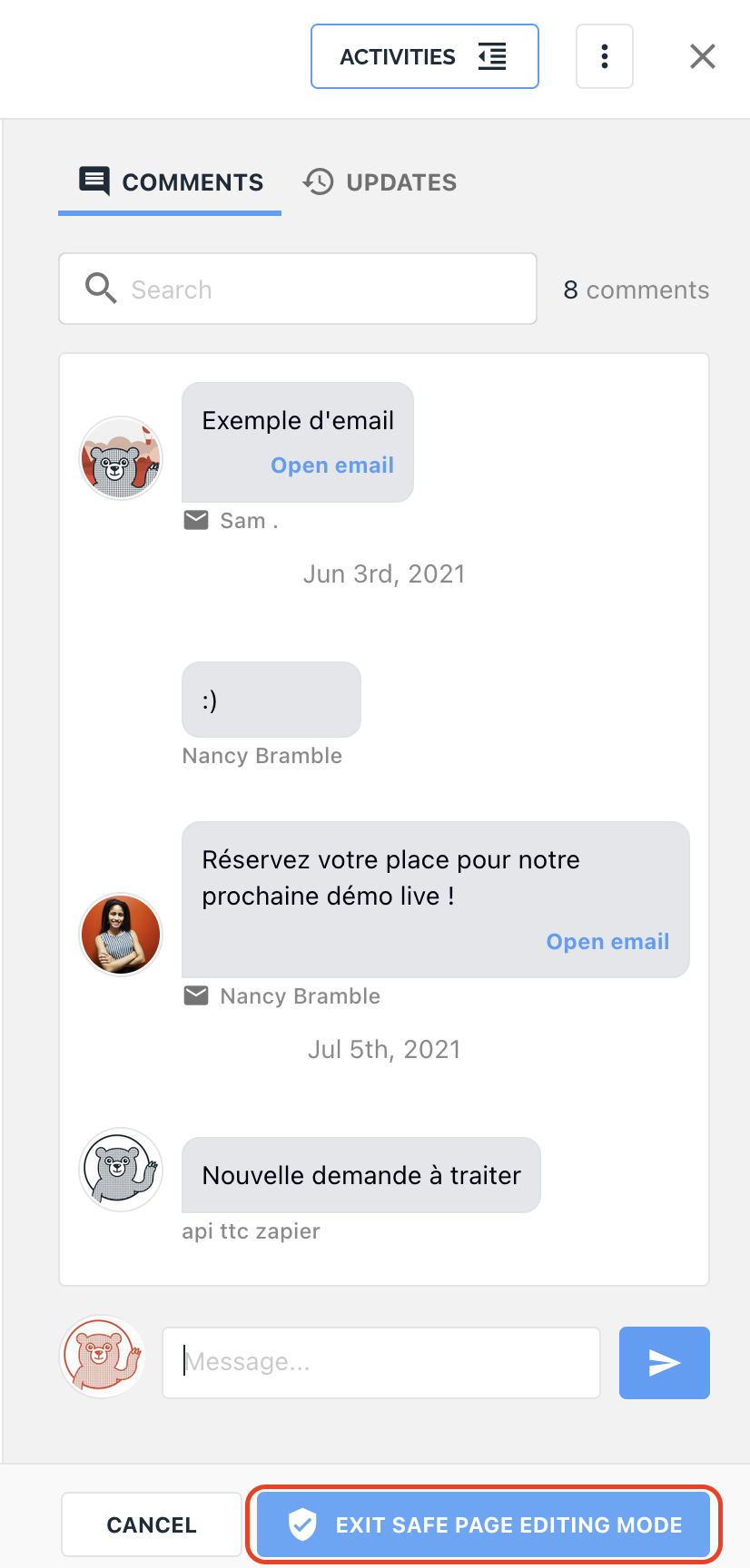 Exit the secure form mode
To exit the form mode, follow the same process as to activate it.