Objective
To generate external forms that can be shared with people outside the tool so that they can modify data.
Exercise
Create an external form
1. Insert a field of type External Form.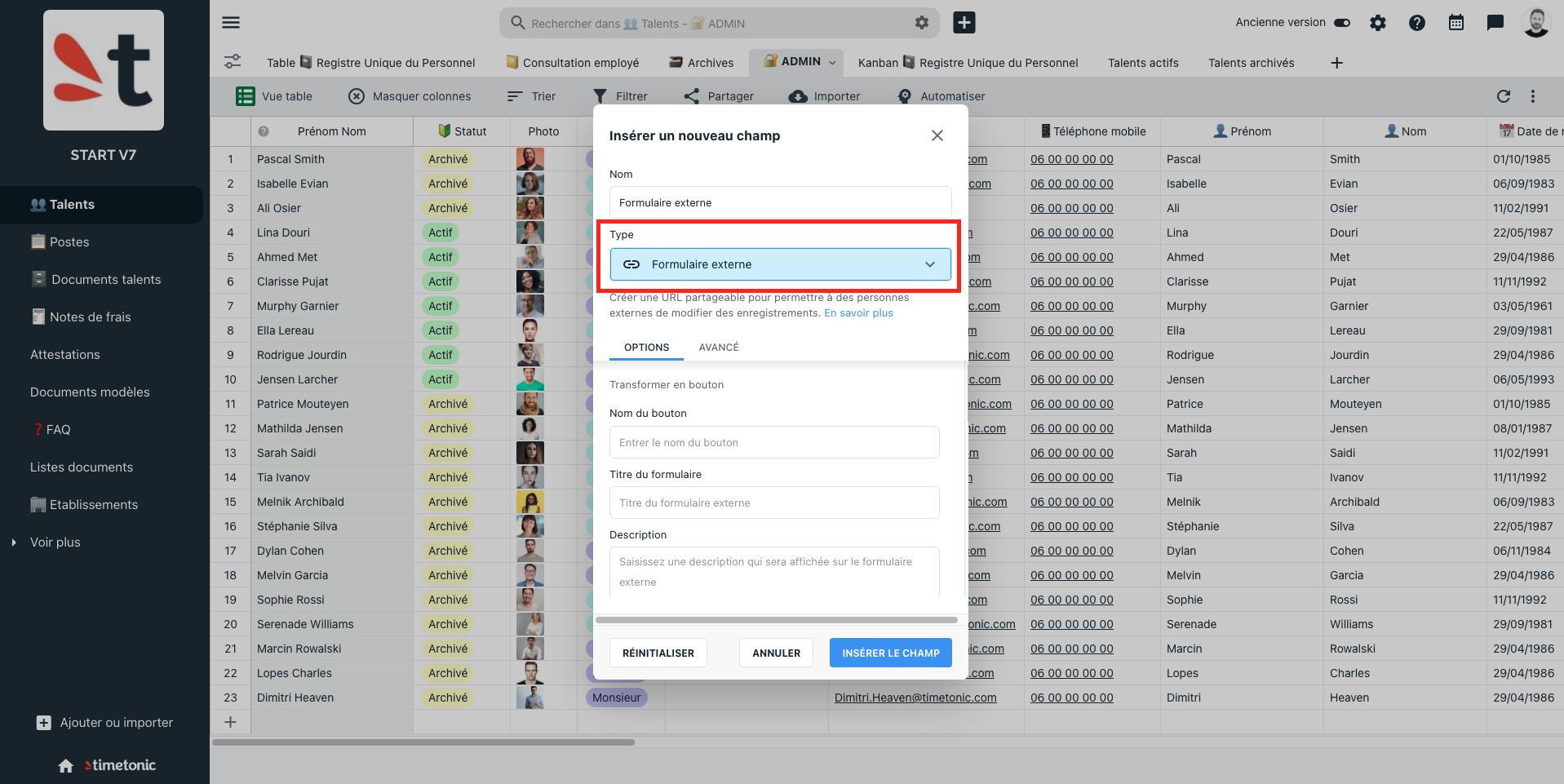 2. Add a button to the form.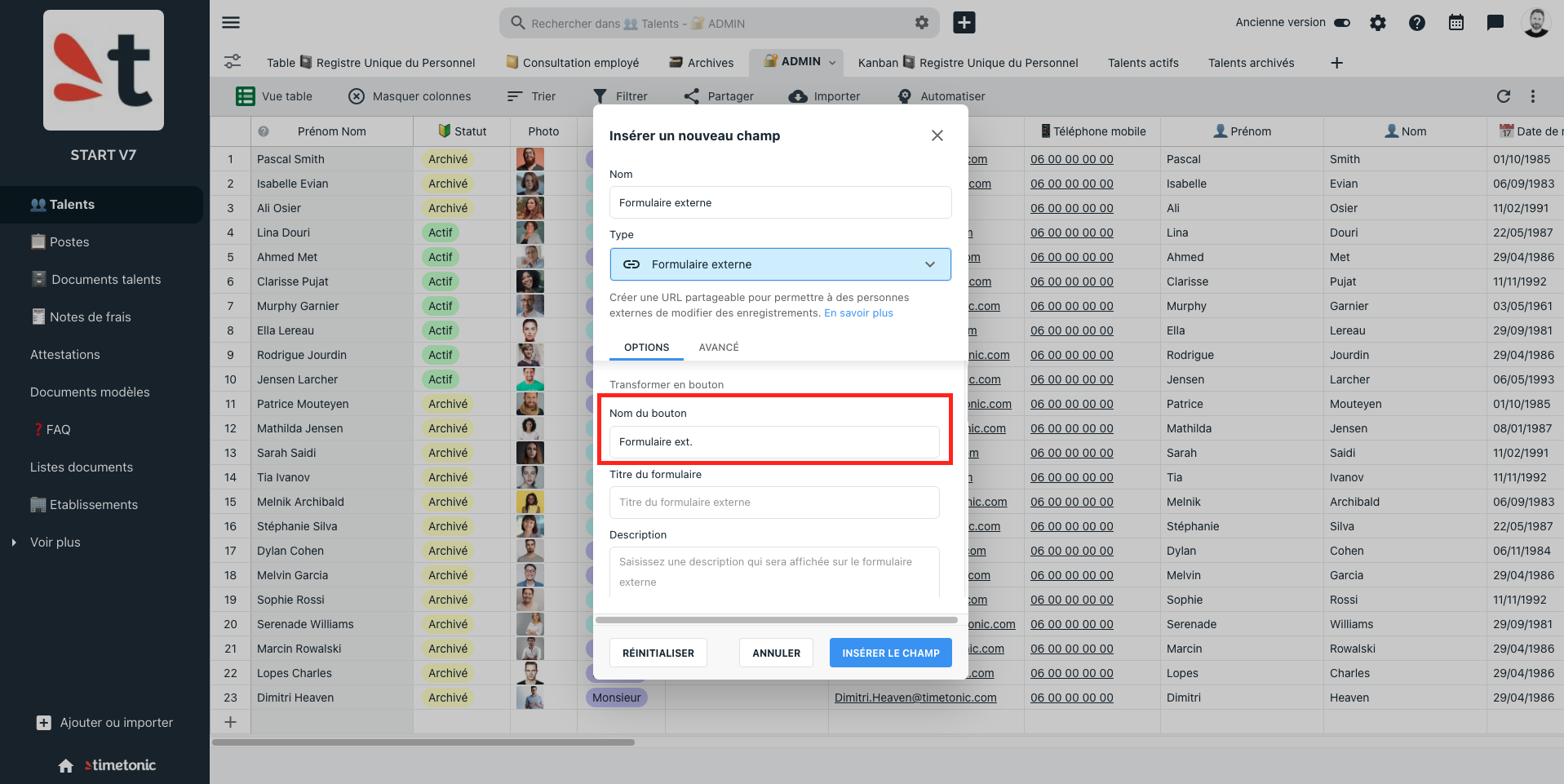 3. Apply the restrictions of a view to the form. Insert the field.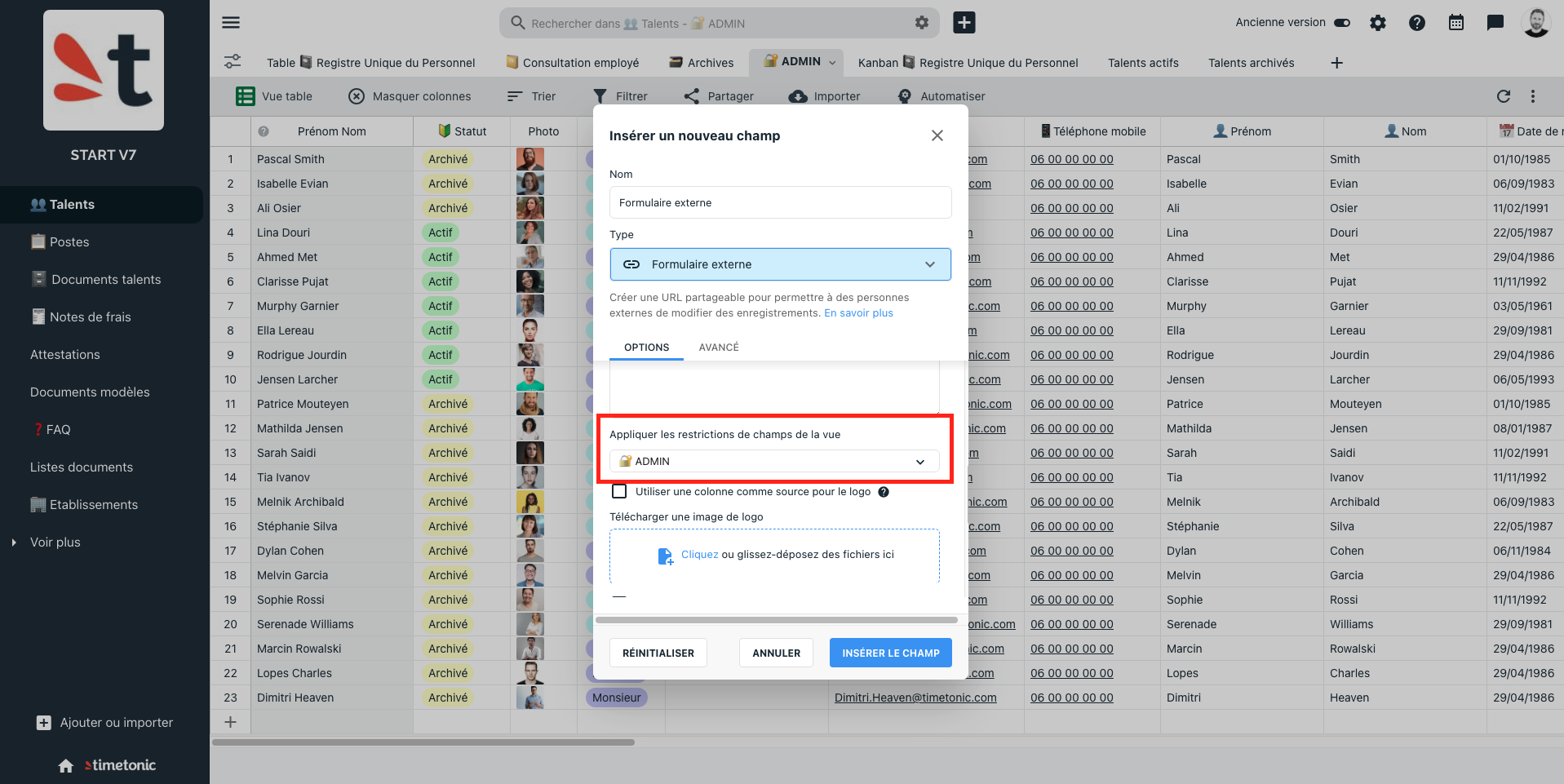 4. Click on the form link to open it in a new tab.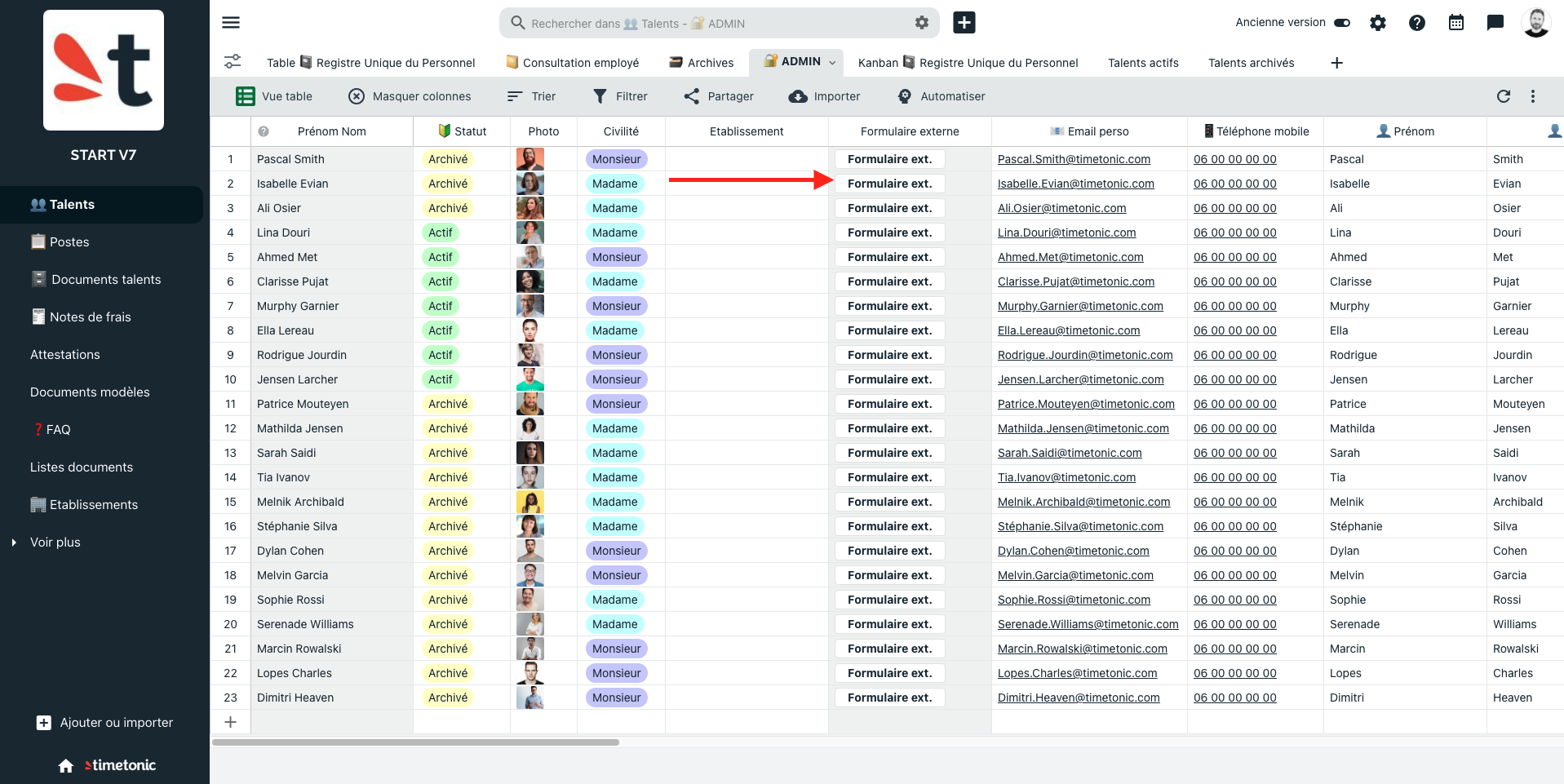 Exercise complete
The external form allows anyone who owns the link to edit information in the form.