It is possible to automate certain processes simply with TimeTonic's native automations.
Automating your database allows for example to automatically change statuses, create links, modify amounts, etc.
In this tutorial, we will show you how to configure your automations for :
2. Send an email with or without an attachment.
Automation option
You have different options on the automations, accessible via the three little dots button: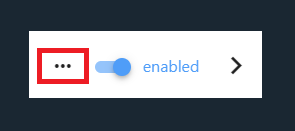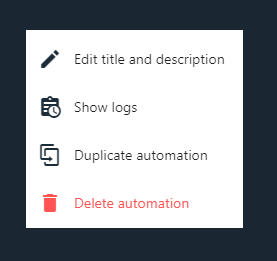 You can :
- Edit the title and description
- Display the logs: the logs are the history of the automation, it allows to track its triggering.
- Duplicate the automation
Please note that chain automations (automation that triggers a second, which in turn triggers a third, etc.) are limited to three in a row!