You can use two-factor authentication (2FA) to secure your Timetonic account.
With this option, a validation with your phone will be required to connect to your account.
To set it up, go to your account settings via the profile icon at the top right of your screen.
In the account information section you will find two-factor authentication:
By checking the box, a pop-up will appear to configure the option: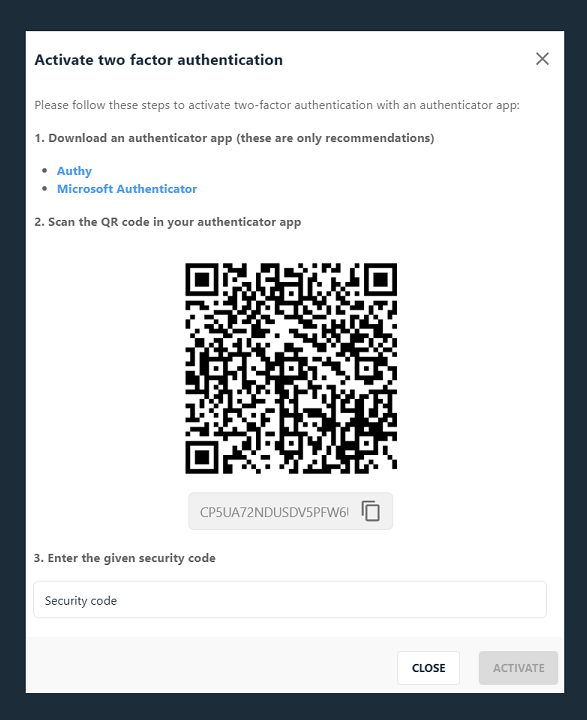 You will need to download an authenticator app, we recommend you two of them.
Go to the app and scan the QR code.
Enter the password that the application gives you in Timetonic.
Once the double authentication option is active on your account, you will have a third element to fill in when logging in.
In addition to your ID and password you will need to provide a security code.
You will find this security code in the authentication application you have chosen.
This is renewed on a regular basis, making it a powerful temporary password to secure access to your TimeTonic account.
What is 2FA and why use it?
Head over to our blog post where we'll look at why two-factor authentication is so important and how you can use it to protect your data.