Copy the value of a field
1. Click on the Automate button and then on Automate with TimeTonic.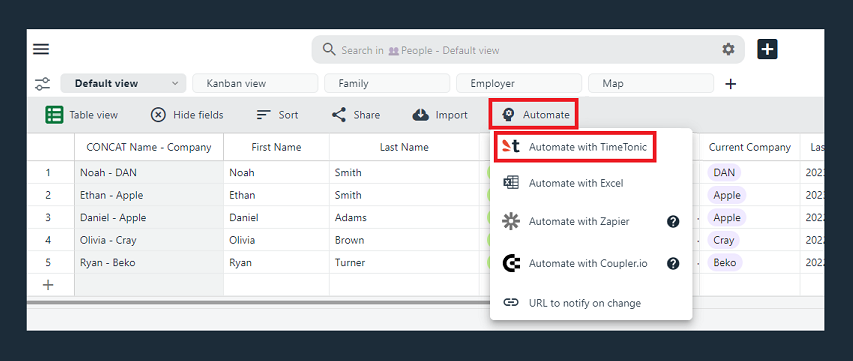 2. Add a new automation.
3. Give the automation a name.

4. Enter the trigger field and the conditions under which the automation will be carried out.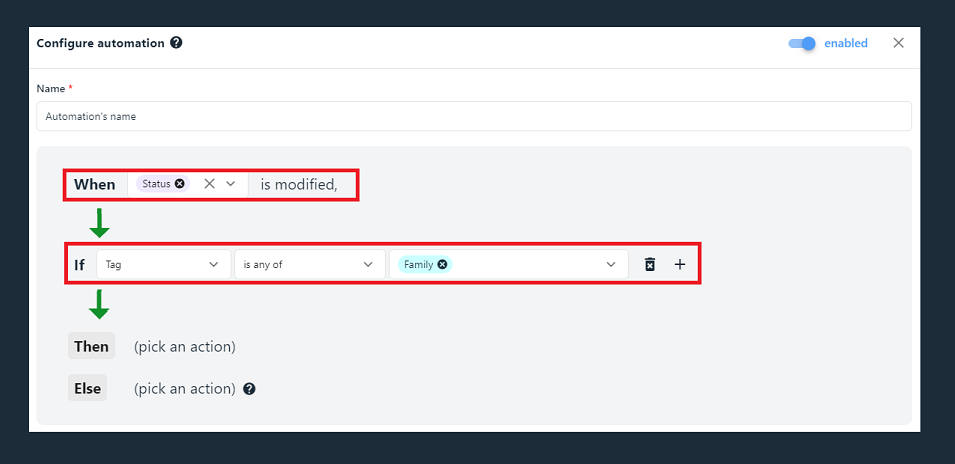 It is now possible to carry out an automation in the case where the condition is not met.
We have the following diagram:
When "column" is modified,
If ...
Then (choose an action)
Otherwise (choose an action)
5. Click on (choose an action) and select Copy field value.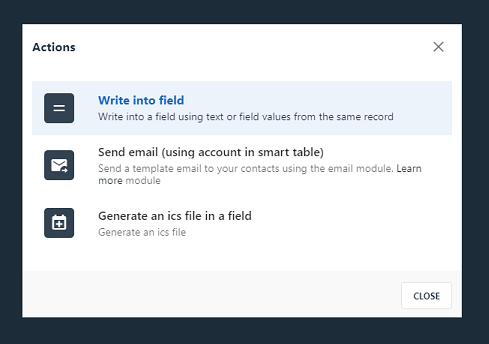 6. Enter the text or field to be copied into the destination field. Click on save.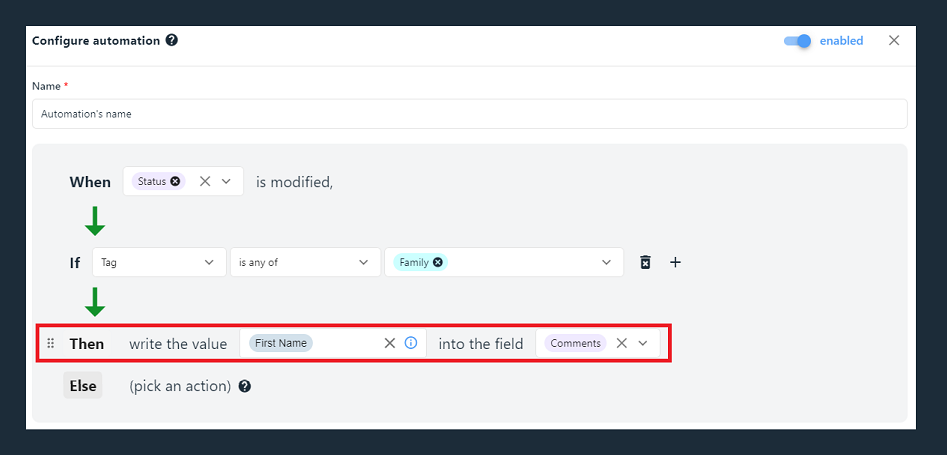 7. Check that the automation is active. Click on OK.