Sending an email requires the email option as the automation uses your own email account configured in a Smart-Table of the email account
Important note: it is necessary to set up an Email accounts table before you can perform this automation.
1. Click on the Automate button and then on Automate with TimeTonic.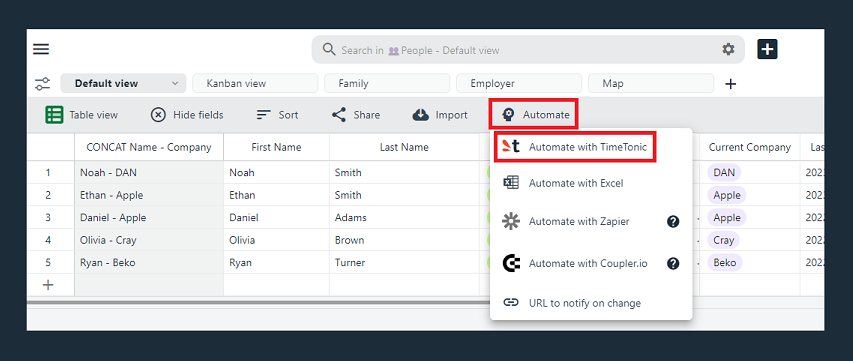 2. Add a new automation.
3. Give the automation a name.

4. Enter the trigger field and the conditions under which the automation will be carried out.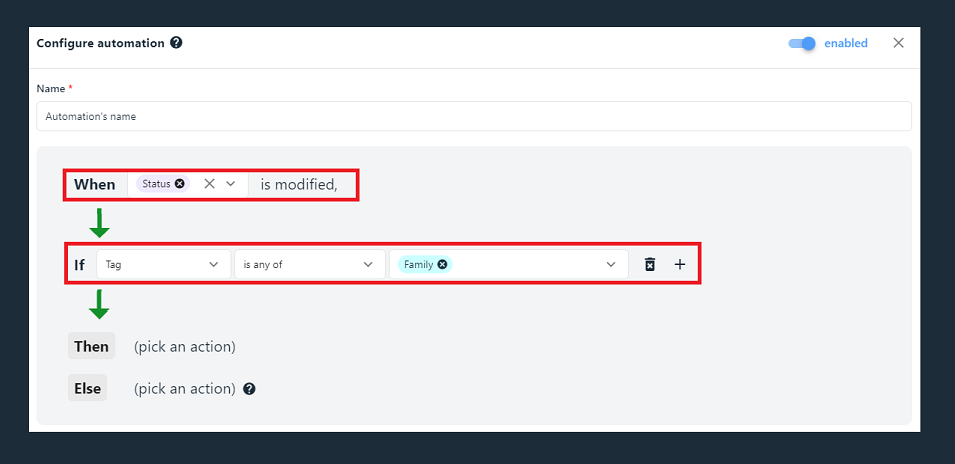 5. Click on (choose an action) and select Send email.
Click on

to set up the email: