1. Click on the Automate button and then on Automate with TimeTonic.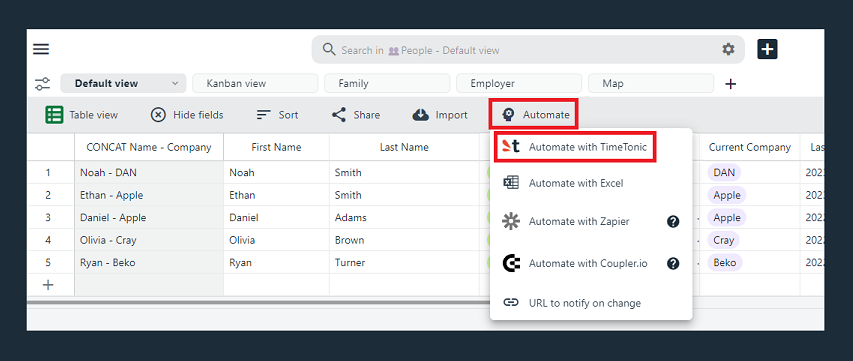 2. Add a new automation.
3. Give the automation a name.

4. Enter the trigger field and the conditions under which the automation will be carried out.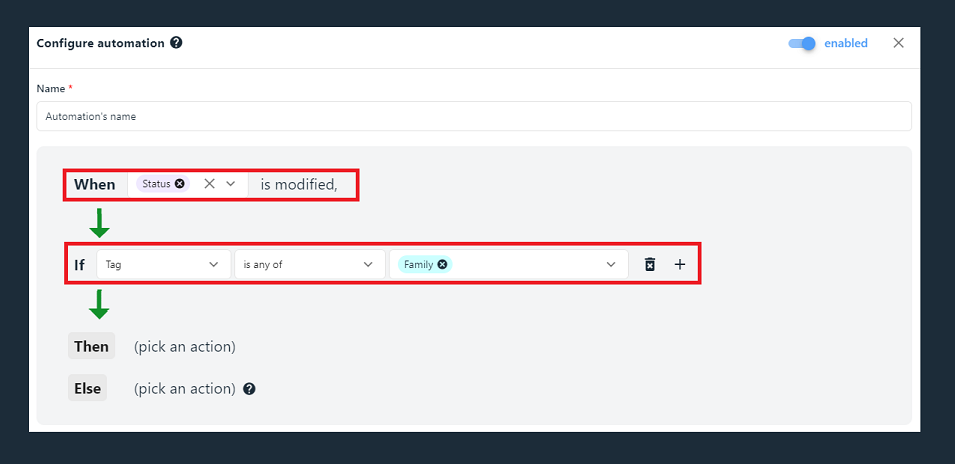 5. Click on (choose an action) and select Generate an ics file in a field.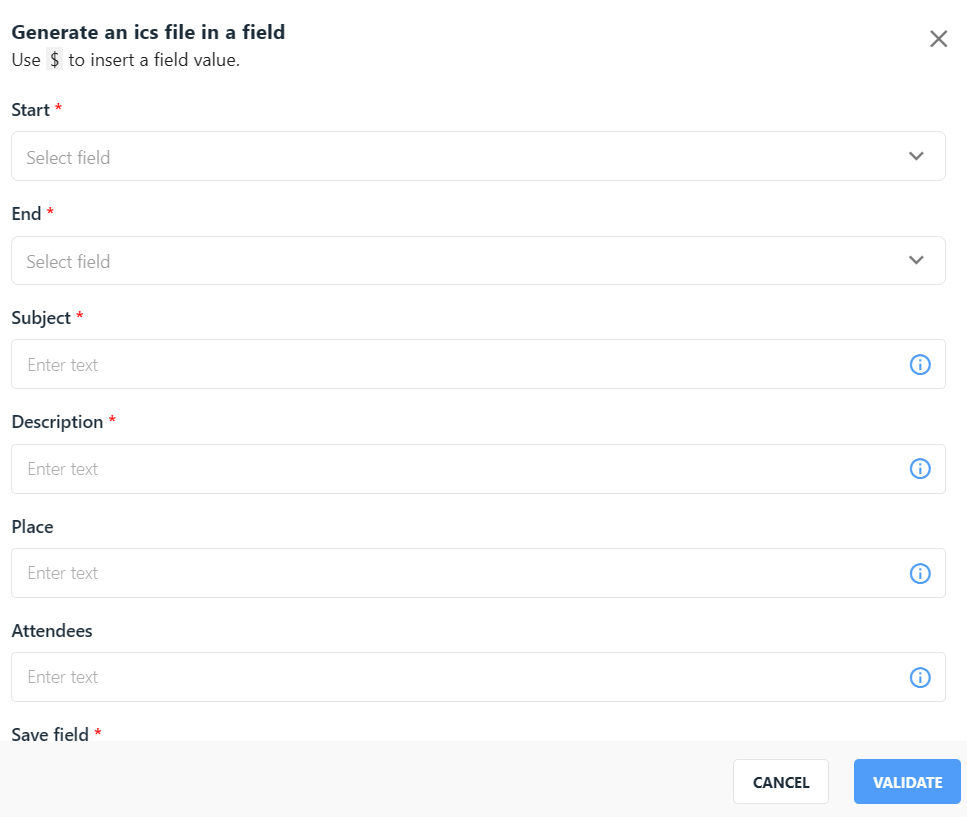 You then need to set :
- the start date (date field)
- the end date (date field)
- The subject
- The description
- The location (optional)
- Participants (optional)
- The save field (attachment field in which the ICS file will be generated)