In a formula column, here are some tips :
Avoid typing the names of the columns
To avoid typing errors, in the formula parameters, the column names are directly selectable at the bottom of the list of available functions. They have the tag Column :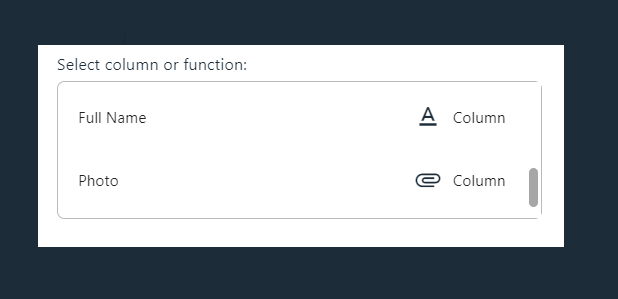 Constants
If the data you want to use is not contained in a field of your table, you can type the desired value without having to enter a column. The constant will be similar on all the lines of your formula.
Separator
The formula separator to use is the comma ",".


Changing the formula
If you have created a formula column, you can change the formula as many times as you want.