Do you have a lot of data or do you need to keep some of it secret?
TimeTonic gives you the possibility to hide your database from your employees while allowing them to find the information that concerns them directly by forcing them to perform a search.
Example

I have a list of prospects with sensitive data. I therefore want to limit the visibility of this list and have my employees only work on those that concern them via the mandatory search.

The mandatory search makes your database "empty" :

Only by entering keywords can the desired data (here the name Smith) be displayed:

Process
To activate this functionality, go to your table. Select the view options :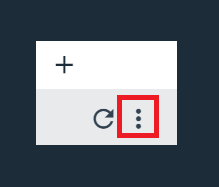 Then select the option Activate mandatory search :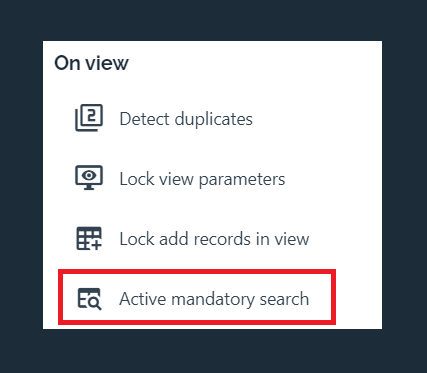 Your database is now invisible and only entering keywords will bring up the desired data.
💡 If you want to remove the mandatory search, do the same manipulation by deactivating the mandatory search.