You can prohibit the addition of new records in a view.
This is very useful if you want your employees to access the data without creating new ones.
Process
Go to the view options and click on Lock adding records in view :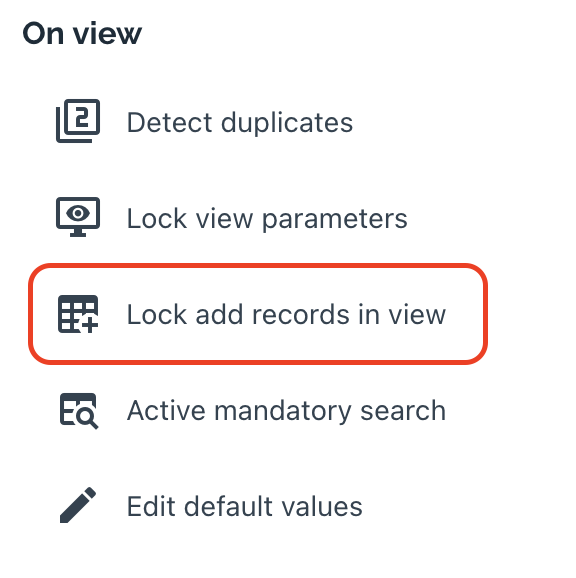 The add rows buttons will disappear from your table and any linked fields pointing to that view.
Unlock adding records
To unlock adding records, simply redo this tutorial.