In a table it is possible to define default values for each new line creation.
Setting up
I would like the status for each new row to be To Do, and the salesperson to be Leo

Note : I have set up the Project Arrival column, which is a date column, so that it automatically displays the current date.
Just right click on the row you want to use as a template, and select Set as default row :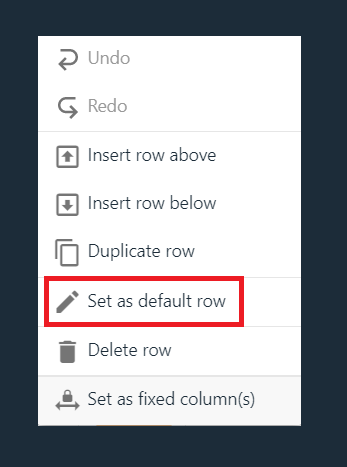 Define the range
Once you have chosen the default row to use, a pop-up asks you to define its scope.
This can be applied :
Only to the view
To the whole table
To the view and to the table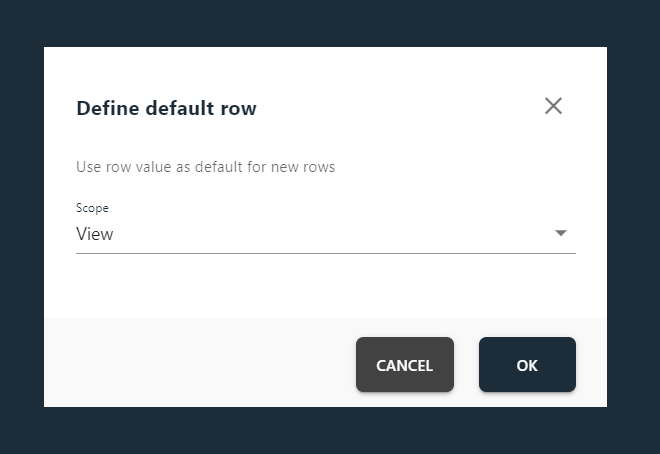 Remove the option to define a default row for a table