From your home screen, you can access your global calendar by clicking on

in the navigation bar at the top of the screen.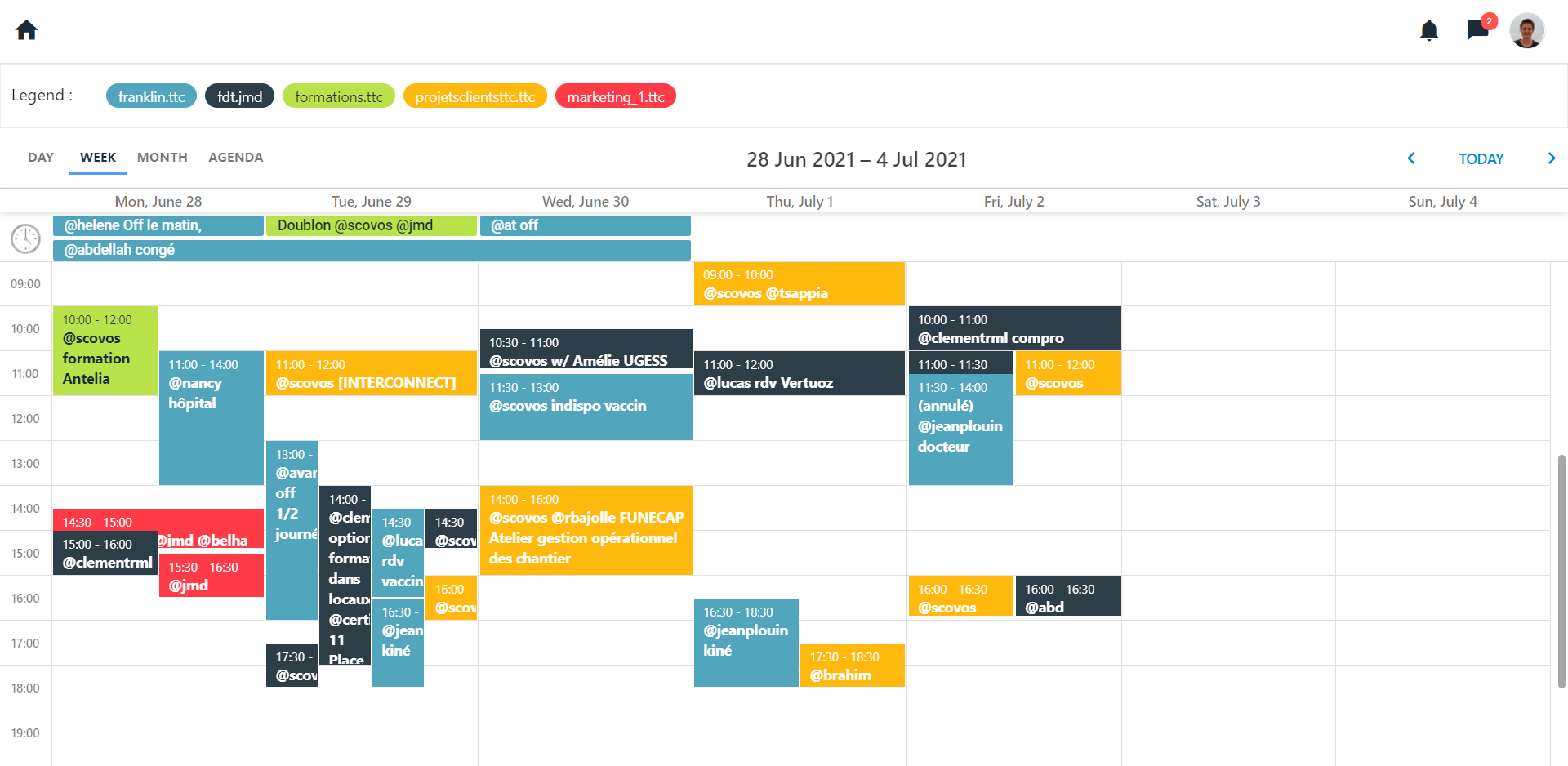 Events created in the calendar are attached to notebooks.
Creating an event
Click on an area in the calendar to add an event, according to the fields below: Start date/end date, full day ...
Possibility to add reminders by sms, email and alarm.
Indicate the name of the workspace where to post the event
Adding participants
Enter a free comment that will appear in the title of the event in the calendar.
The "Show this event as busy" box at the bottom of the screen allows you to create events that you do not want to share, but want to indicate that you are not available in that slot.