Click on your profile icon in the navigation bar at the top right of your home screen.
Select Received Invitations from the drop-down list :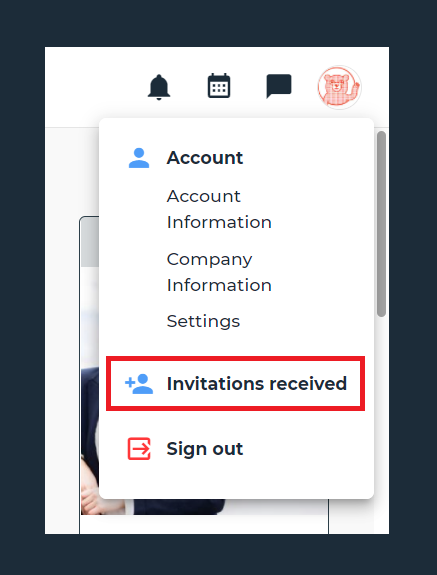 A list of workspaces is displayed. You have the option to accept them or not.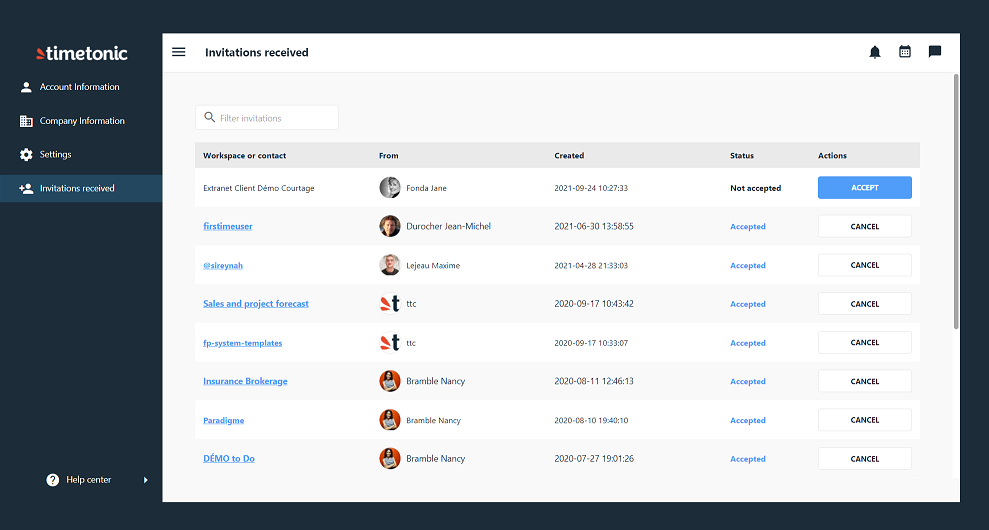 This list consists of all workspaces to which you have been invited.
When you receive an invitation, the button is blue

and you can read the notation Accept on it.
Once clicked the button turns white

to indicate that the workspace has been accepted. You can cancel the acceptance by clicking on cancel.