TimeTonic allows you to manage your mailbox directly from your workspace.
Have all your email exchanges with your employees, partners, customers, in short, store all your exchanges from TimeTonic and take advantage of our functionalities in order to link them to a CRM, to your claims, to your projects.
Receive emails
Example
Retrieve all emails received on your configured account and link them with your existing data.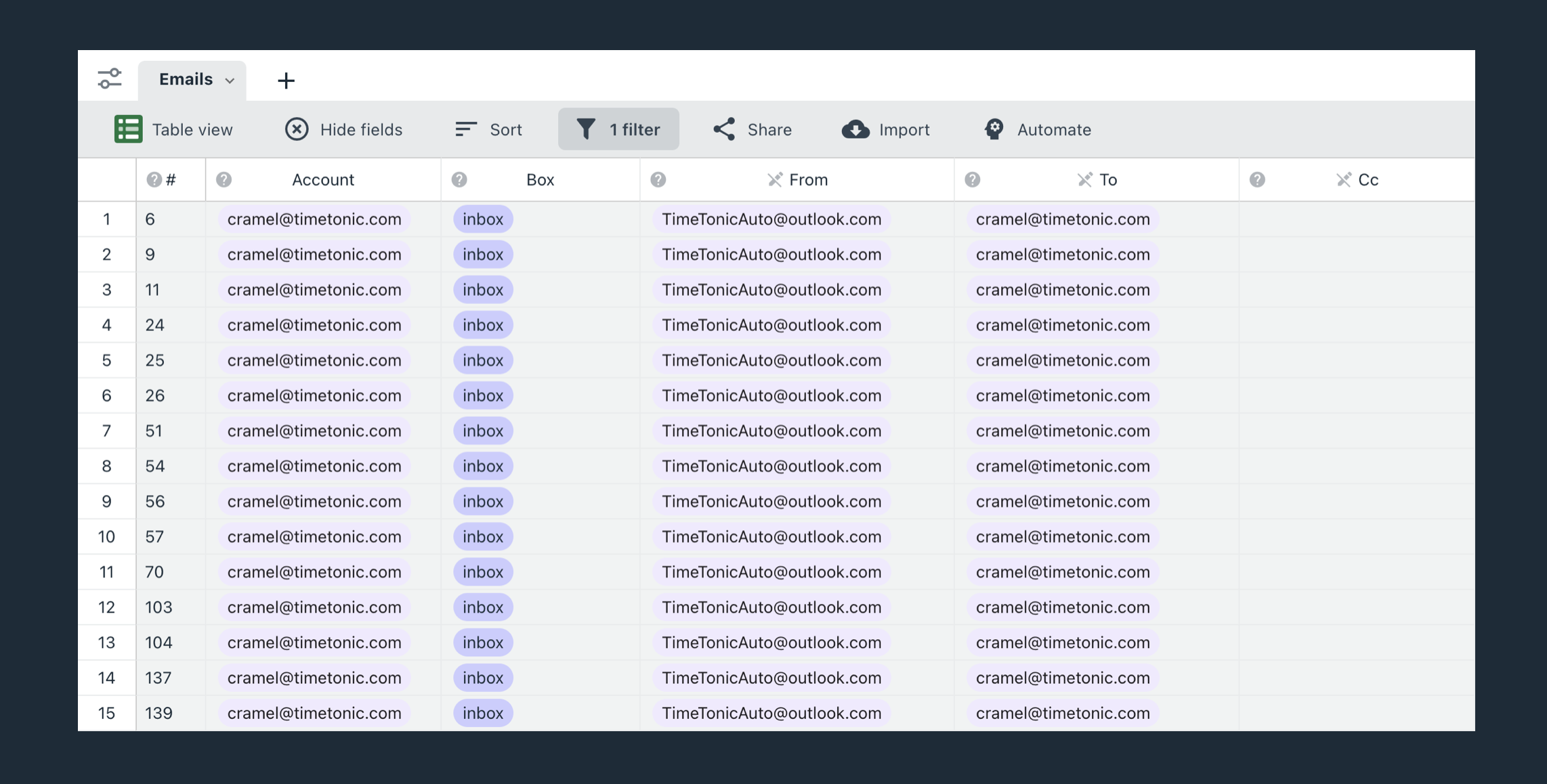 Process
1. From the workspace click on Add or import a new table and select the Emails module :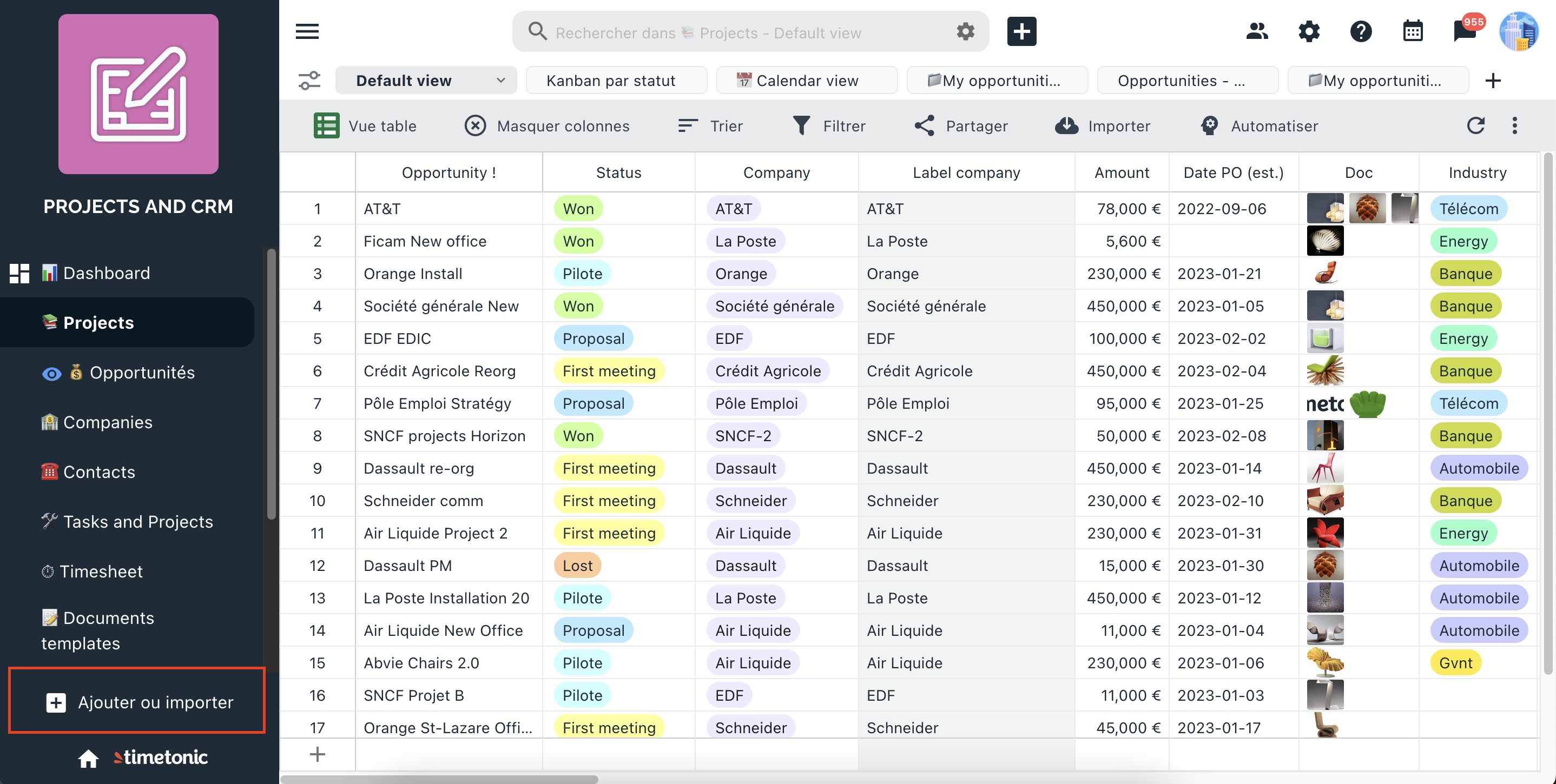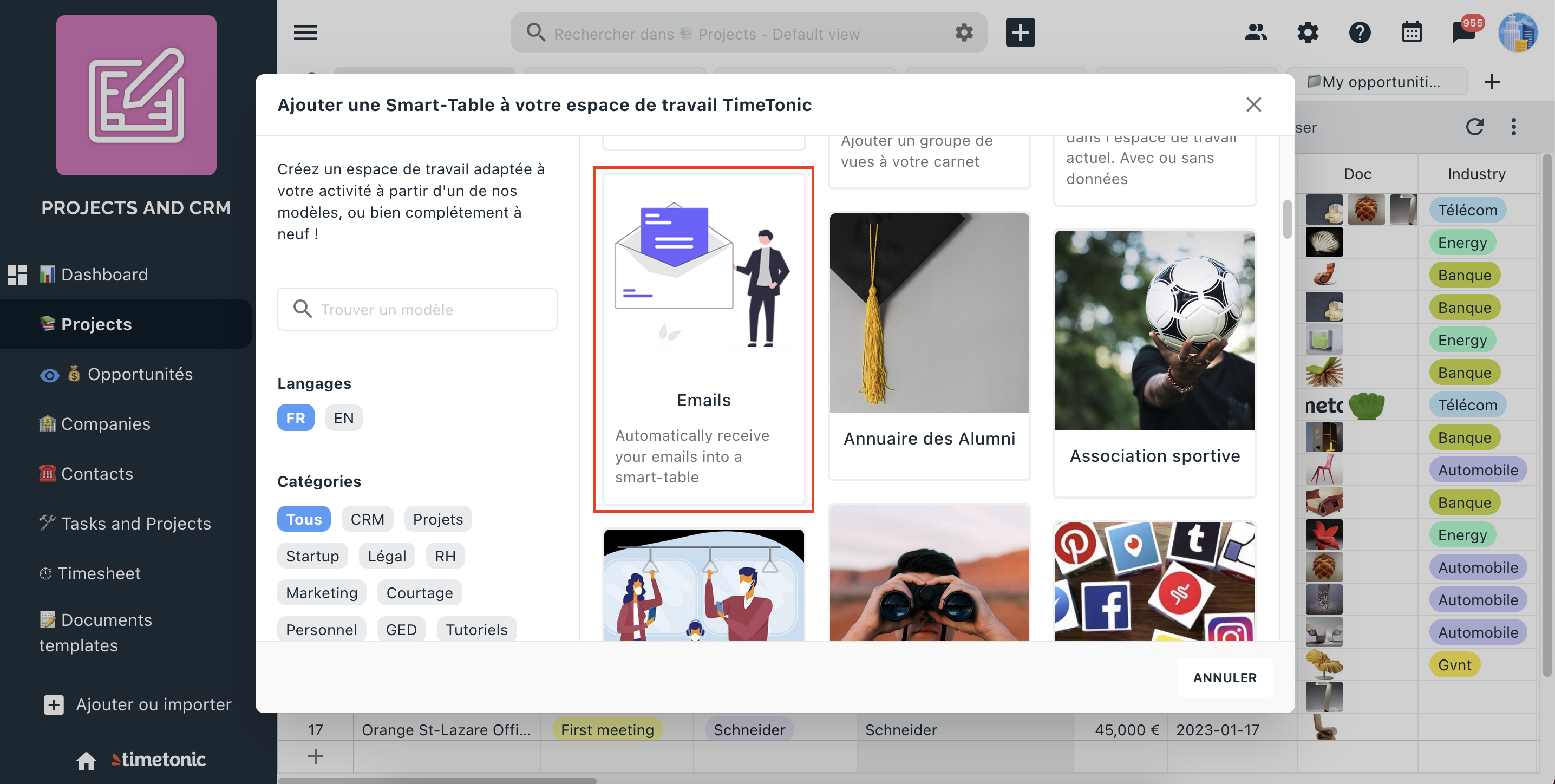 2. Set up the password (remember it well!) that will be used to unlock the encrypted field in which you will enter the password of your email account :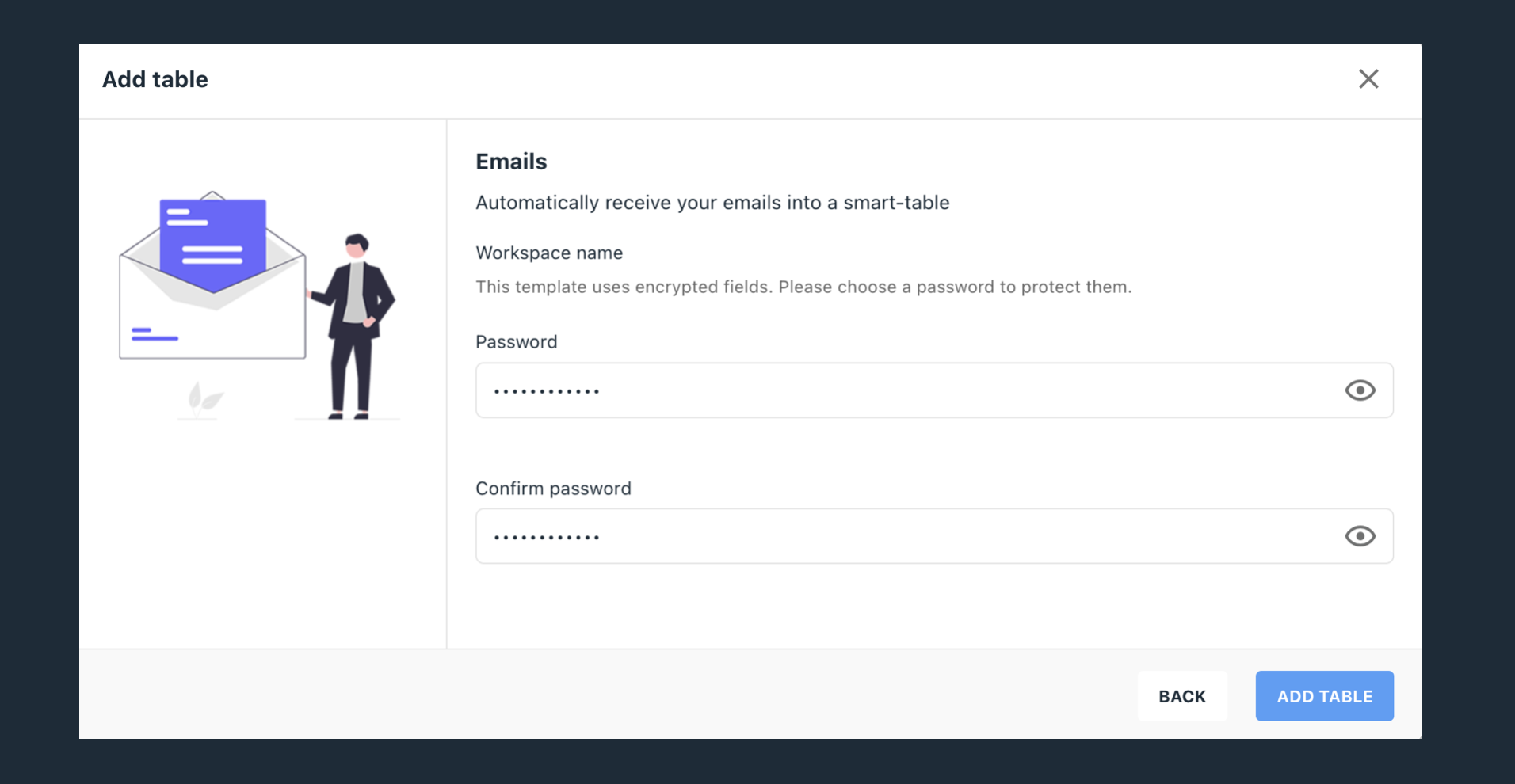 3. Configure the email accounts you want to attach to TimeTonic:
Email : enter the email address you want to attach
Password : enter the password of the email account you previously attached
💡 Unlock the field with the password defined when creating the workspace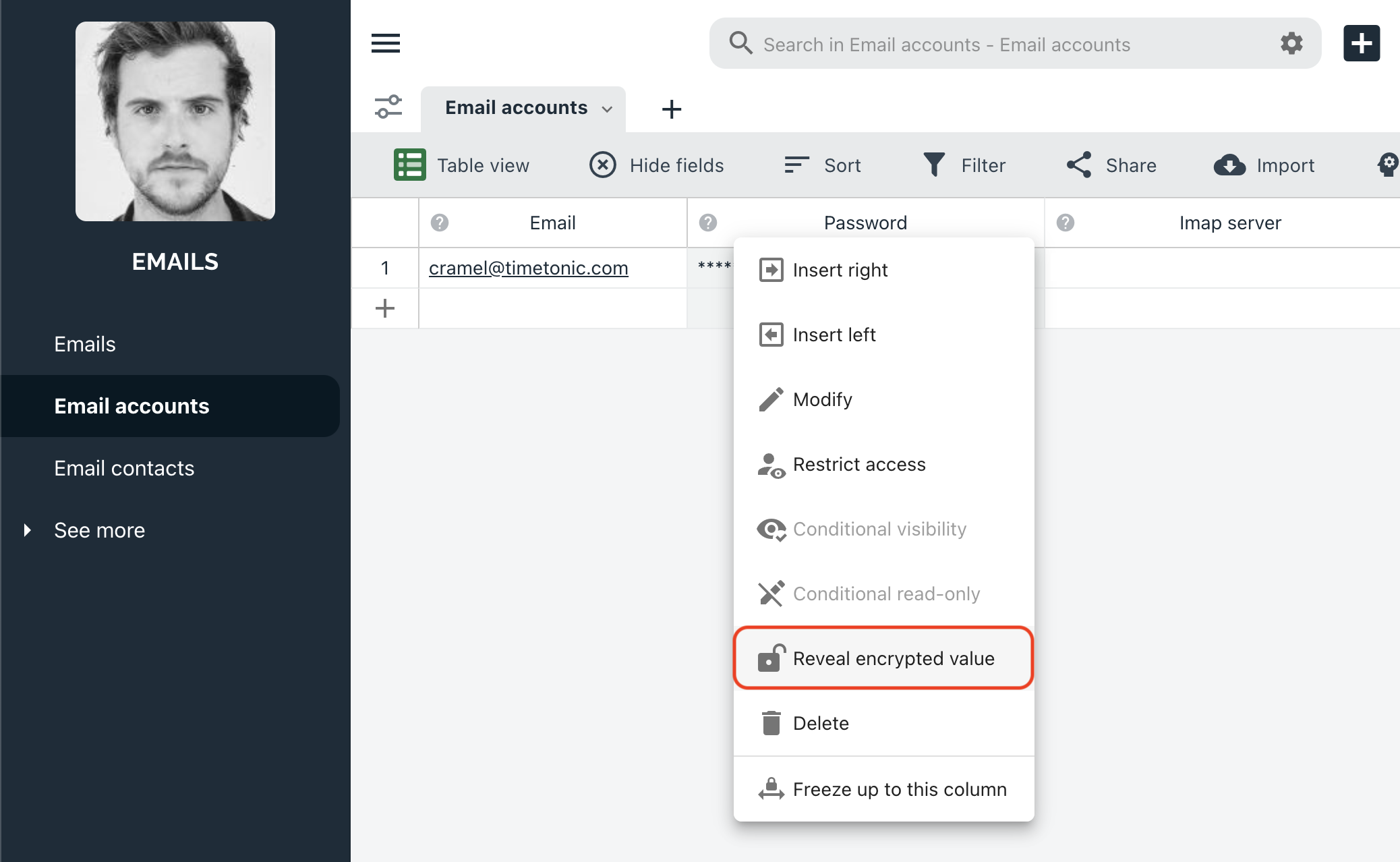 IMAP server : enter the IMAP address of your mail server
SMTP server : enter the IMAP address of your mail server
Finally, click on "Configure Email". Verify your information and then click Save and Connect.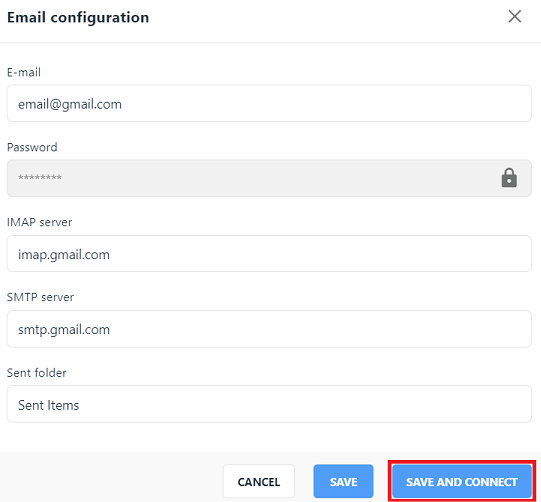 If the configuration is validated, you will get the following messages:
"Email reception OK" and "Email sending OK."
If you have one of the two messages in KO, check your information or contact your email administrator to unblock the reception or sending of email.
To know :
- Setting up your mailbox on timetonic requires two-step authentication.
- If you are using gmail, you will need to set an application password.
You can set an application password (two-step validation is a prerequisite) by going to your google account and searching for "Application passwords" in the search.
- If you are using office 365, you may need authorization from your administrator.
4. Find all your mails in the Emails table and all your contacts in the Email contacts table

💡 Find the usual fields of your mailbox directly in TimeTonic

5. Link your emails to your pre-existing tool if you wish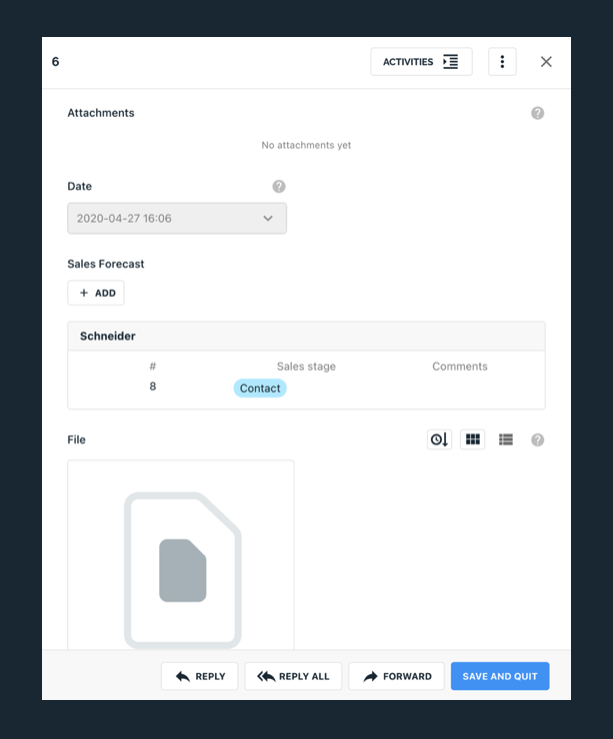 💡 Here I have linked my CRM to the Email booklet allowing me to view all email exchanges from my CRM
Your inbox is now configured on TimeTonic


Send emails
Use the TimeTonic email module as you would a regular email application.
You can send a new email, reply, reply to all or forward an email.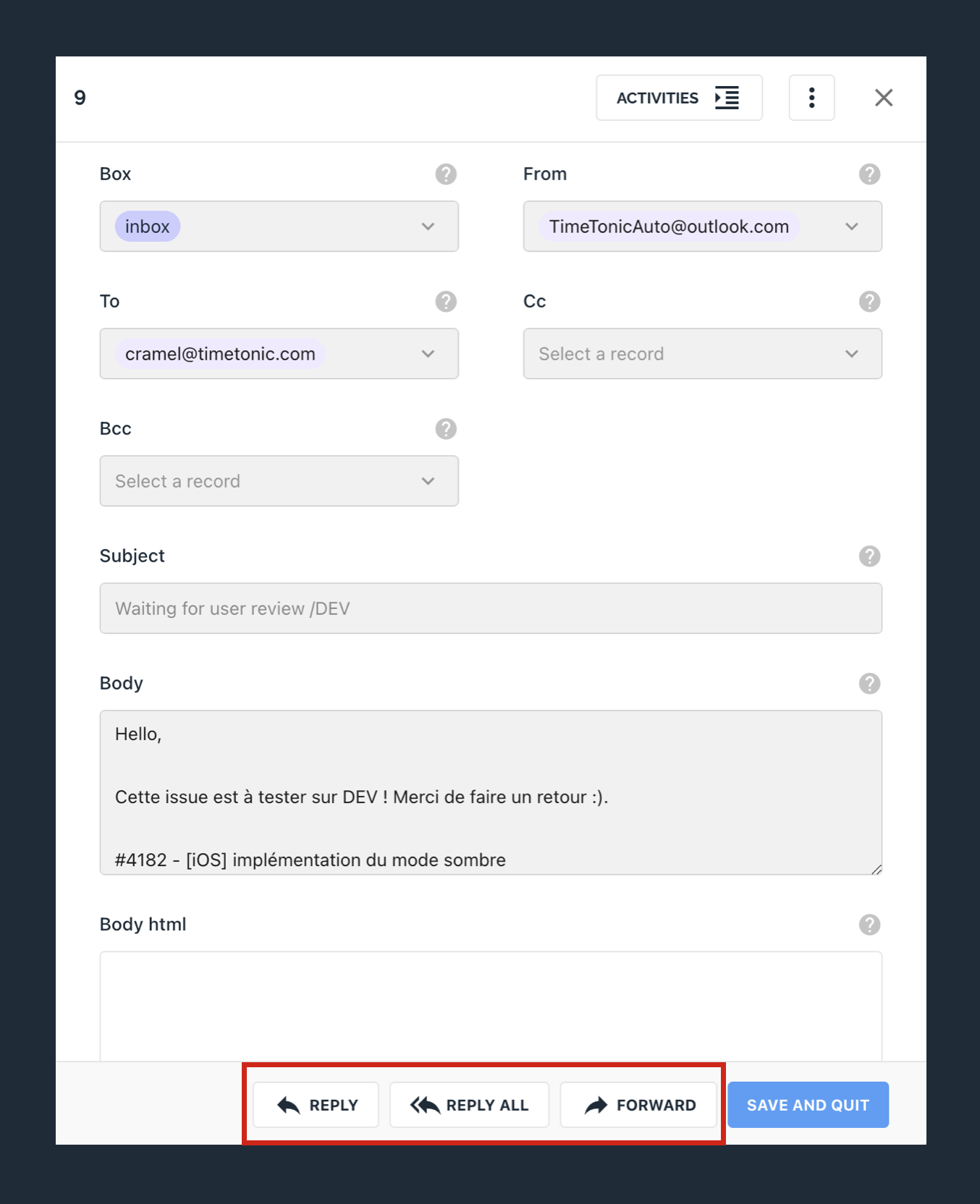 Thanks to the Rich Text editor, you can build your emails the way you want.
You can of course send attachments by adding them in the Attachments field.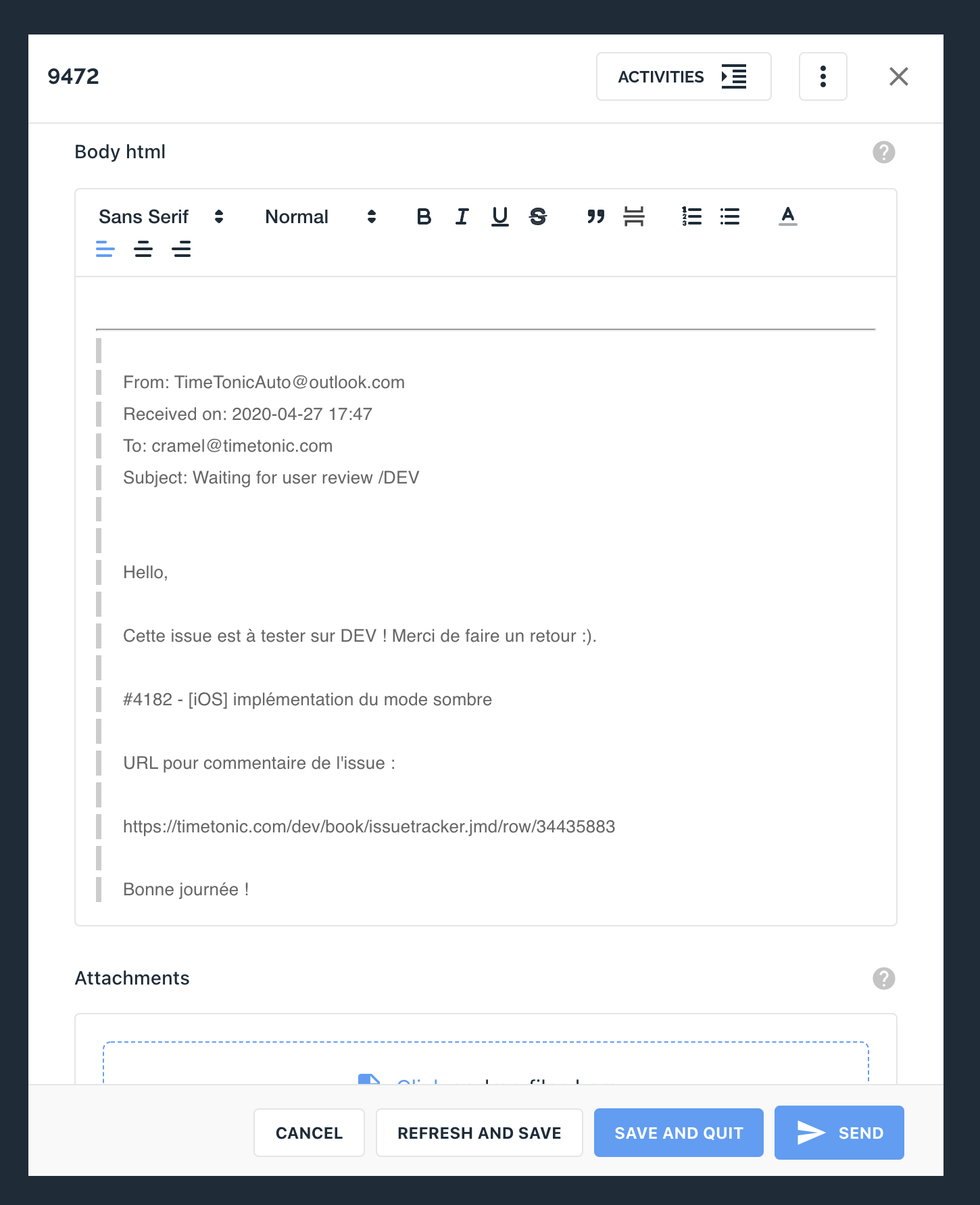 You can also not send this email for the moment.
Click on Save and quit and it will be in draft.
💡 If you want to automate the sending of your emails to your contacts, see the article TimeTonic Automations 💡