The search bar allows you to perform a targeted search in your tables :

The specificity of this search bar is that it allows you to filter the columns in which you want to search for data.
To configure your search, click on the gear

, then select the target columns.
For example, in my companies table, I want to search for a company by its name :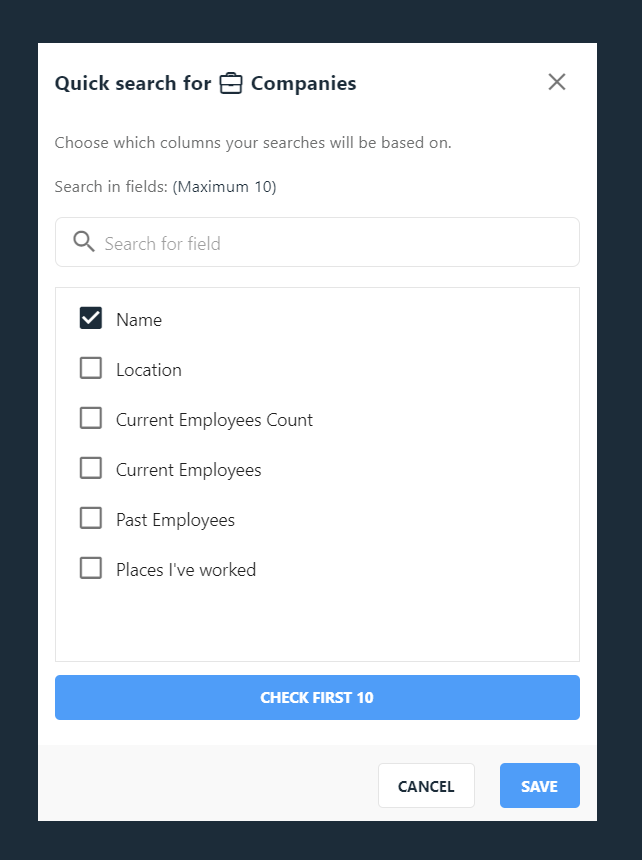 This will make the search more precise.
You can directly choose to search on the first ten columns of your table by clicking on the "check first 10" button.