Objective
To share a form to allow external people to create data in the table.
Exercise
Share the view form
1. Click the Share button. Click Share Form.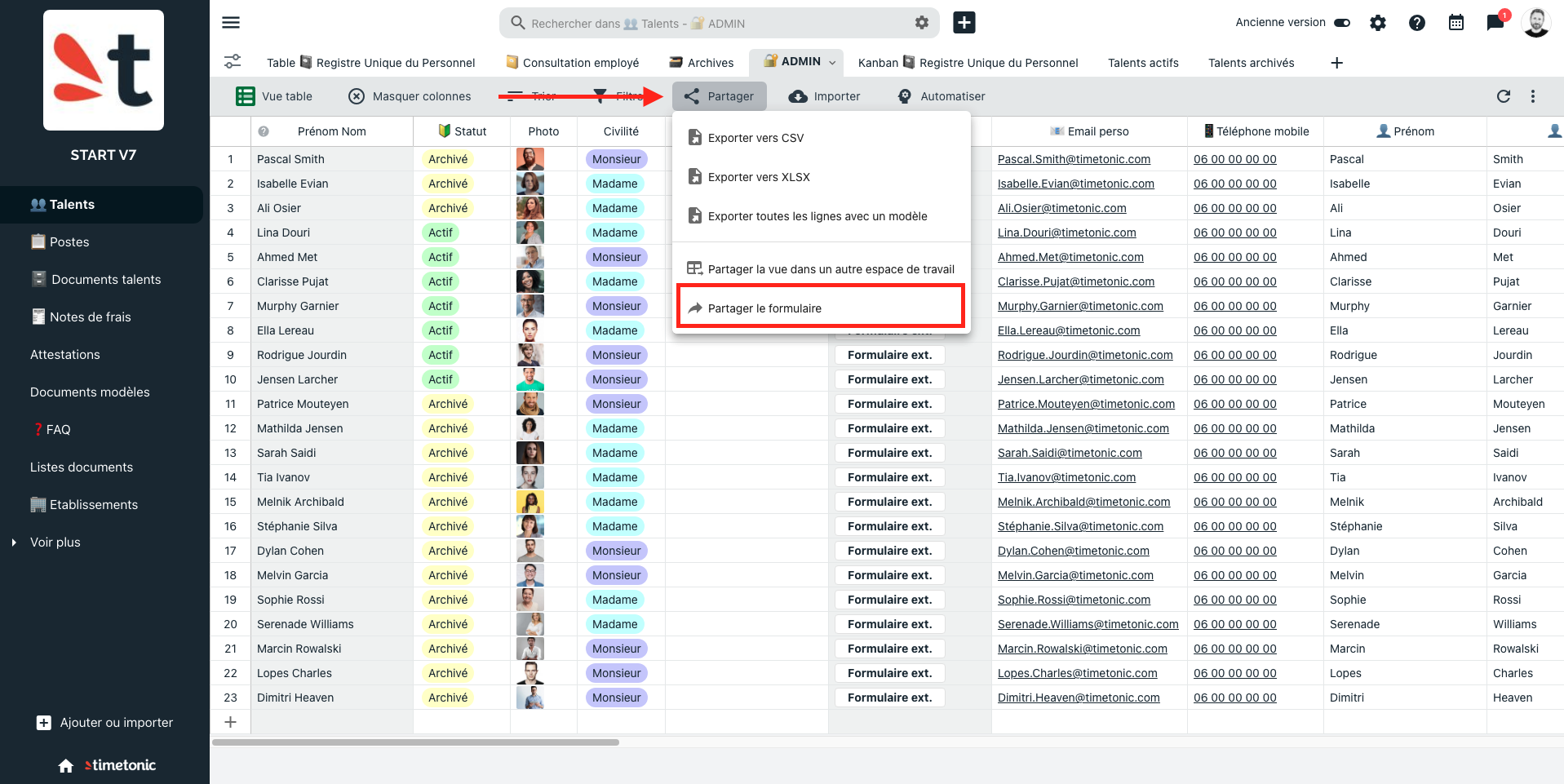 2. Set up the form elements.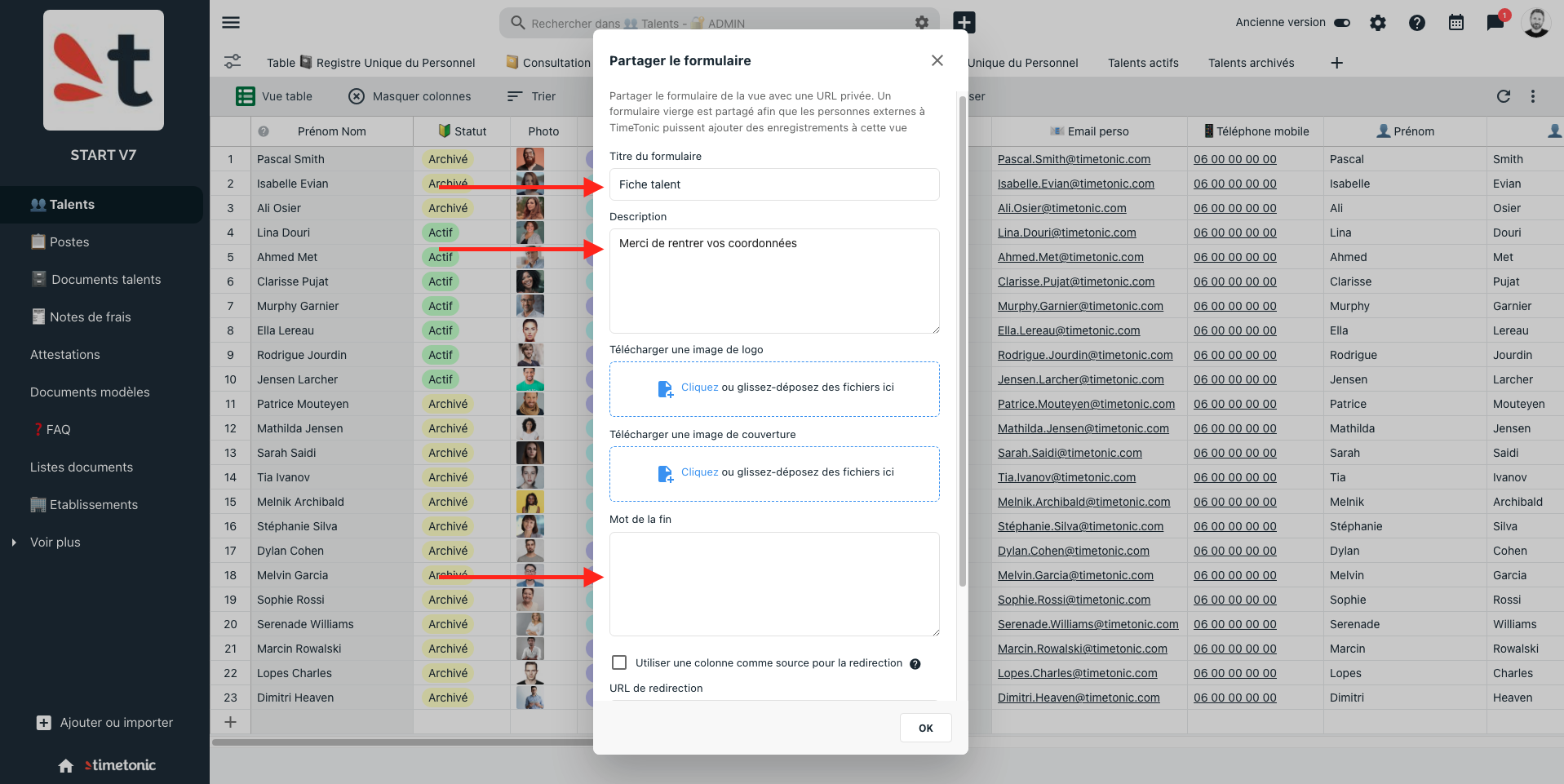 3. Generate the form link.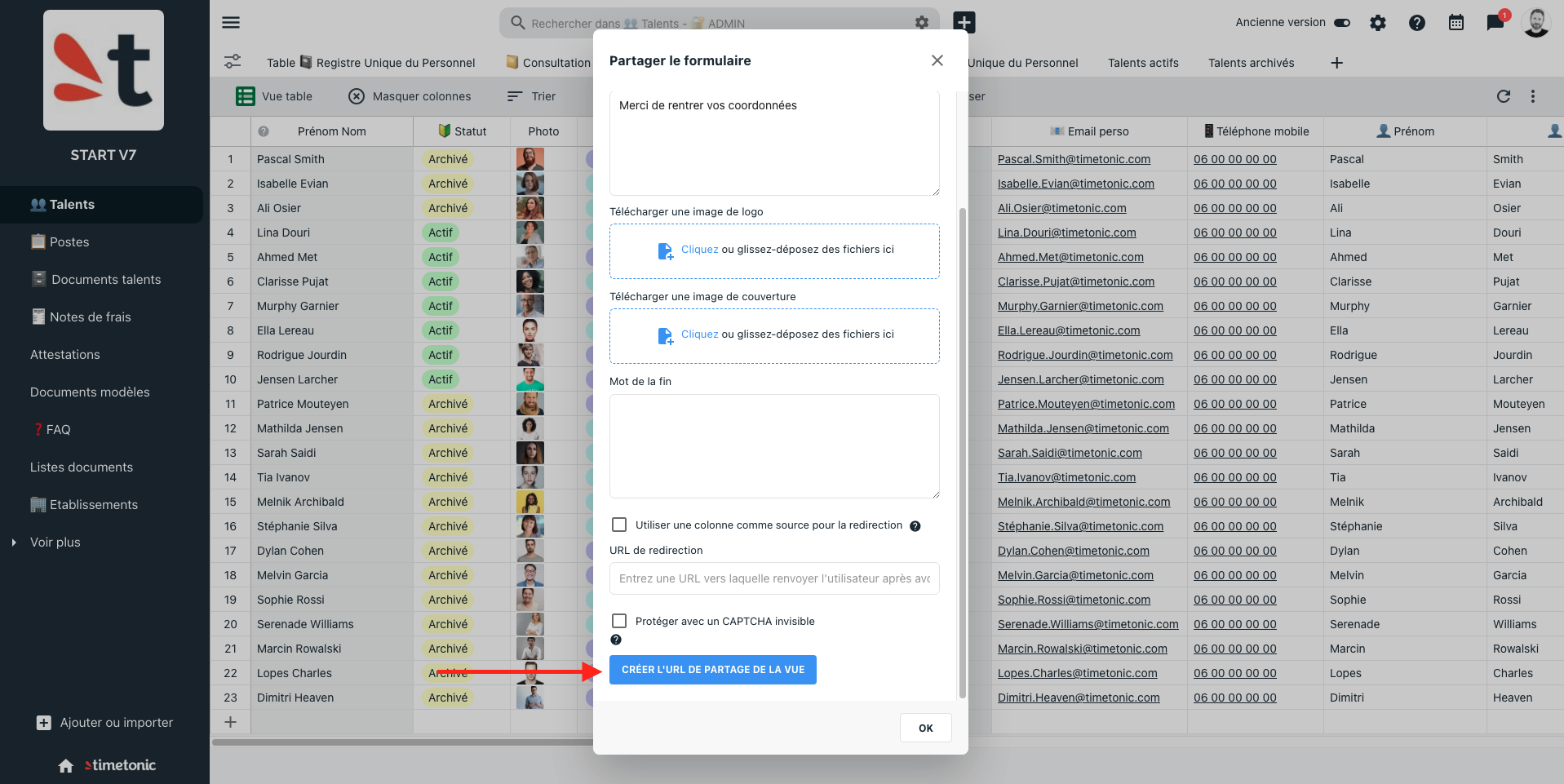 4. Copy and share the link in a new tab.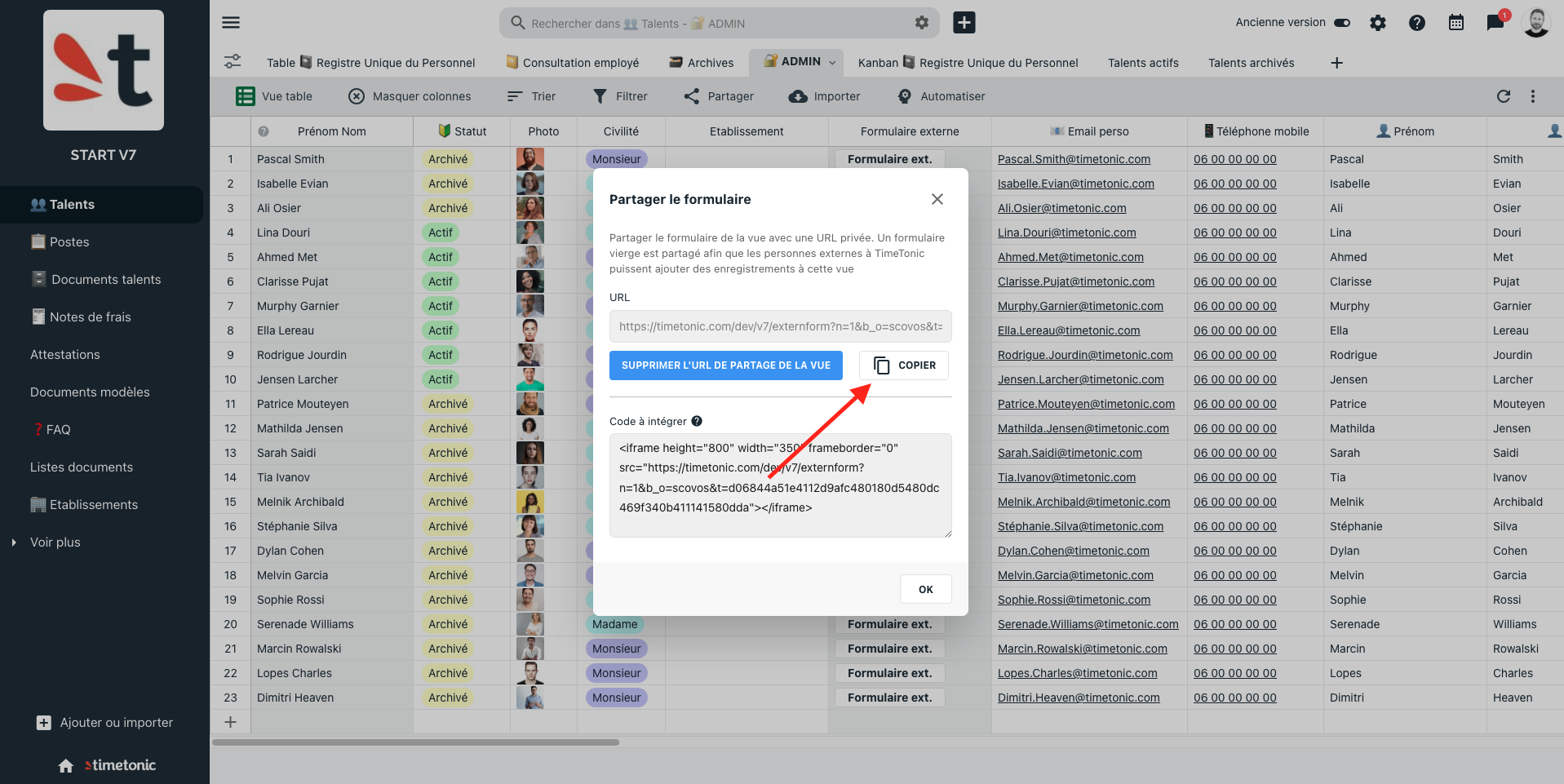 Completed exercise
Form sharing allows external people to add new records.