The single line of text allows you to write on a single line, either text or numeric.
Configurator

Options
Formatting
You can choose the formatting of the text line:
- Do not format
- ALL IN CAPITAL LETTERS
- First Letter Of Each Word In Upper Case
Enable scanning
You can enable the reading, with a smartphone, of a barcode that will be automatically entered in the field.
Numerical keypad
You can force the display of the numeric keypad on the cell phone, allowing the input of numbers only.
Default value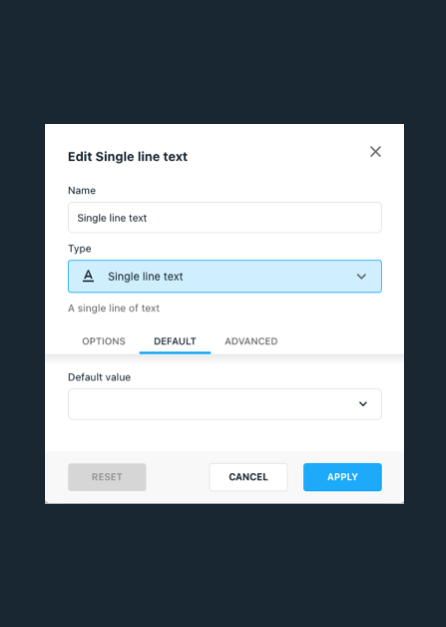 You can define a default value so that each time a line is created, your TimeTonic ID or the code of the workspace will be written in the field.
Very useful to filter the lines you have created.
Editor