You can configure your Number column in 2️⃣ ways.
Allow integers or decimals to be entered.
Integer
Choose the Integer type in the Number field.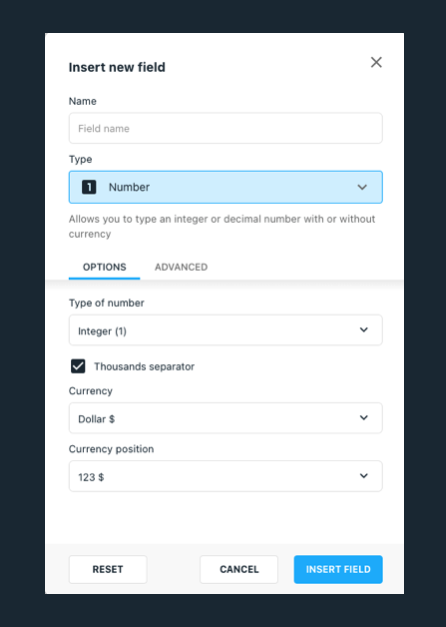 Decimal
Choose the Decimal type in the Number field.
Specify the number of decimals to be displayed when entering in the Precision field.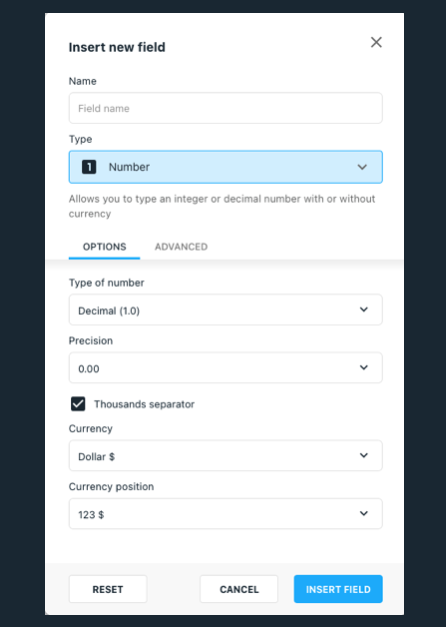 It will be impossible to enter a decimal number in a column configured as an integer and entering an integer in a decimal field will add the number of decimal places you have configured.
Common options
Thousand separator
Add a thousands separator (comma).
Symbol
Display or not a currency of your choice:
Dollar $
Euro €
Pound £
Percentage %
Symbol position
Choose where your previously selected symbol will appear.
Editor