The attachments field allows you to add images, documents, or other files that can be viewed, edited or downloaded later.
Configurator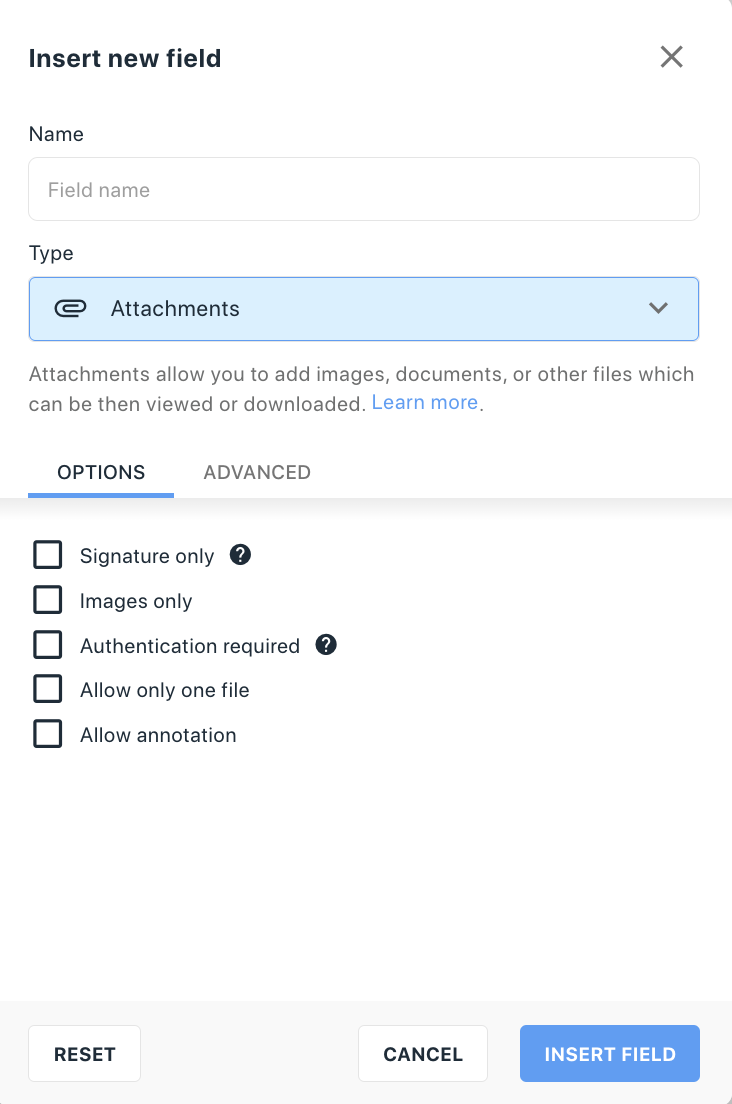 Options
Signature only
Allows you to sign directly from a cell phone or an external form.
Image only
Allows you to limit the file type to images only.
Authentication required
When checked, access to this field is conditioned by a connection to TimeTonic.
Allow only one file
This option allows you to add only one file in the field.
Ideal if you want to manage your quotes or invoices.
Allow annotations
This option allows you to make annotations on an image before uploading it from the mobile application.
Editor