The automatic number allows you to automatically number your records.
This number will always start with 1 for the first row of the table, 2 for the second row field, and so on, as many times as there are rows.
This field is not modifiable, which allows, among other things, to use them as unique identifiers.
Configurator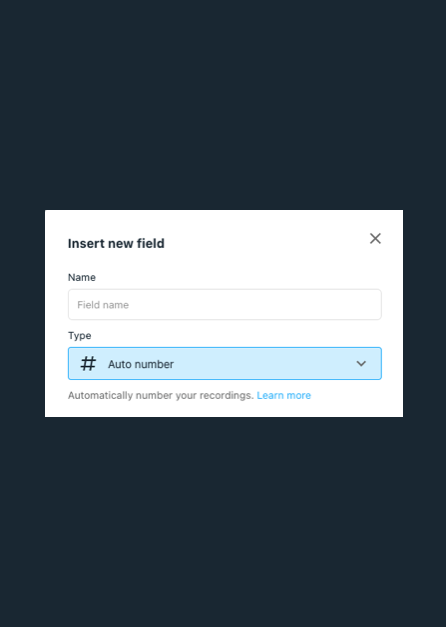 Editor