The Select list allows you to set up a field with a choice of options, from a list you define.
Configurator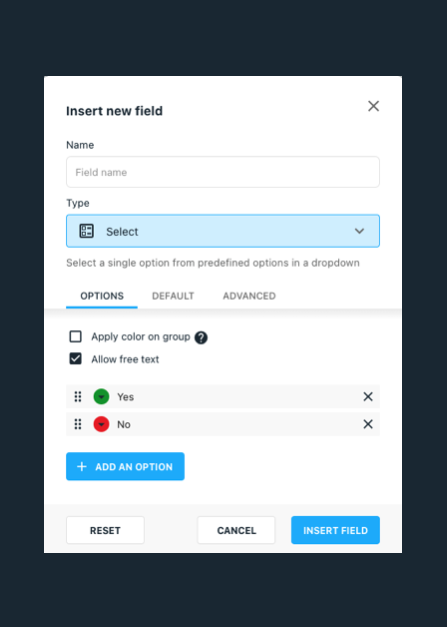 Options
Apply color on group
Allows you to associate the color of the field with the color of a defined group.
Allow free text
Allows you to enter a value in the field other than those defined in the choice list.
Editor