The Date column allows you to enter a field with a Date format.
Configurator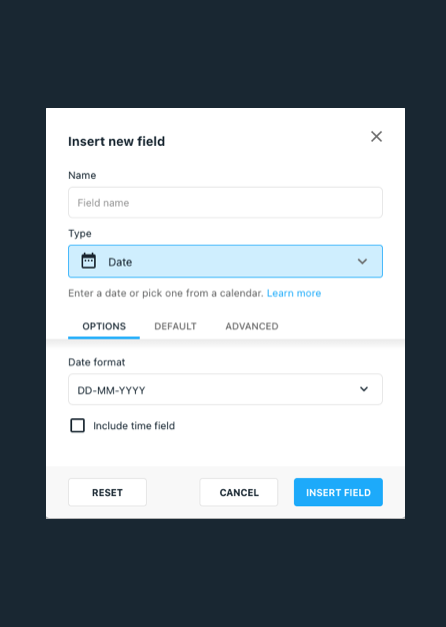 Options

Formatting
You can configure your Date column with the date format.
Choice of format :
DD/MM/YYYY
DD/YYYY/MM
MM/DD/YYYY
MM/YYYY/DD
YYYY/DD/MM
YYYY/MM/DD
Time
You can choose to display the time or not.


Default value
You also have the option to pre-fill new cells with the current date.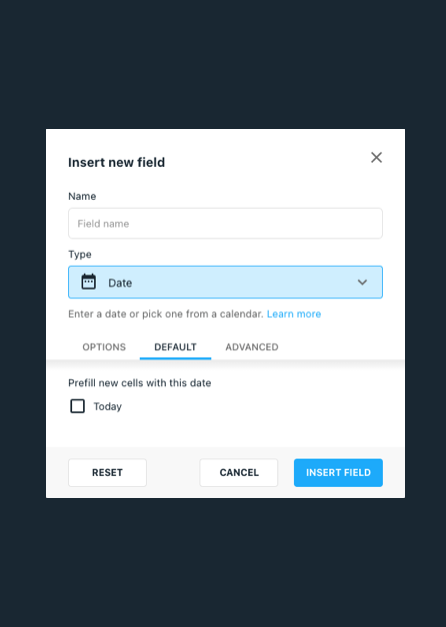 Editor