In addition to allowing you to link tables together via the link to another table, Timetonic gives you the possibility to retrieve data to your table via this same link.
If you are used to Excel, this is the equivalent of a lookup.
Configurator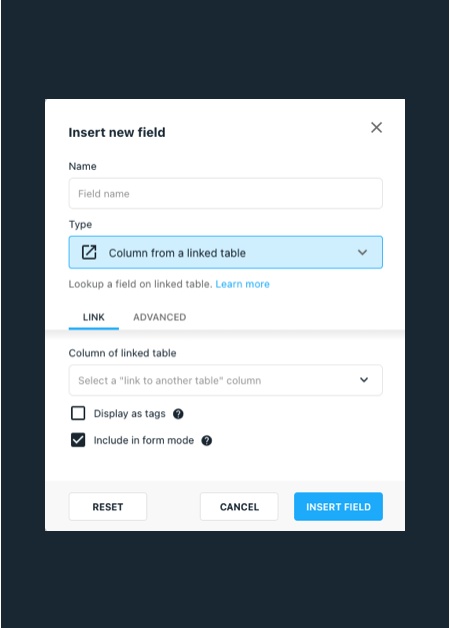 Options
Display with tags
Changes the display of the linked column and allows direct access to the record by clicking on it.

Include in form mode
Displays this field in a form.
Process
Create a new column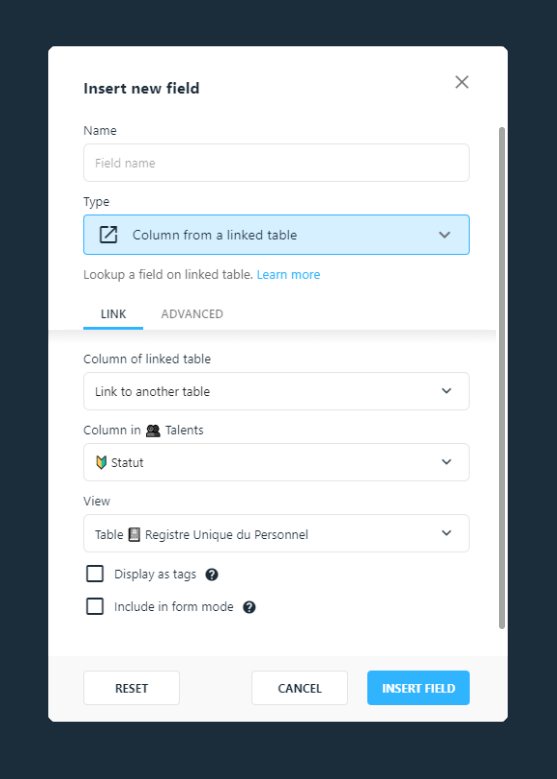 Select Column from a linked table as the column type.
Then choose Link to another table, on which you want to base to retrieve data, and select the column you want to retrieve.
Then choose the view according to which you want to retrieve your column and insert the field.
Editor