It is possible to hide your columns.
Columns are hidden by view.
How to hide a column
In the settings of the active view, click on Hide fields. :

A window appears, displaying all the columns present in the table: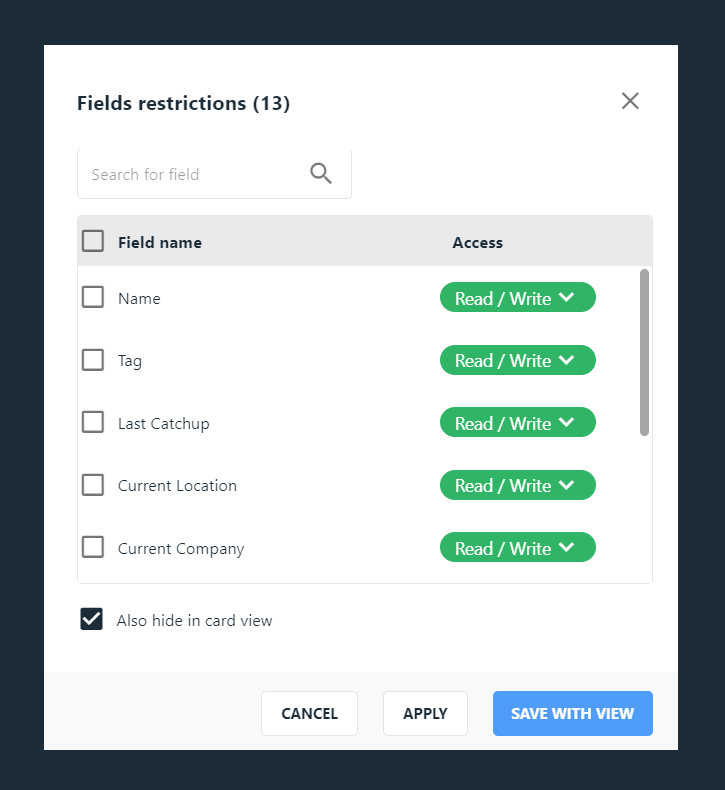 You have 3 choices :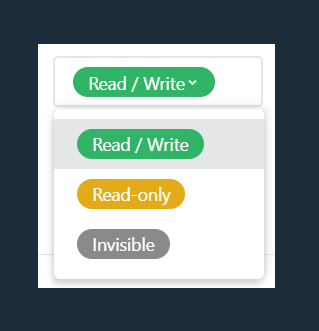 Read/write

: you have access to the column and can modify it in the view
Read only : you have access to the column but cannot modify it in the view
Hidden : the column is not visible in the view
You can change the visibility of your columns in bulk by checking the checkbox next to each of your columns and applying the desired visibility
Option: Hide in Form Mode
By default, the option Hide also in form mode is checked :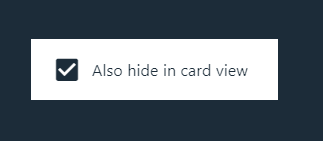 This means that your columns are hidden in the active view, both :
If this box is unchecked :
The columns will always be hidden in all view types.
However, the columns will always be visible in the form mode
Note : If you hide your columns after creating several views, remember to check your other views.