The QR code column allows to represent the value of another column as a QR code.
The targeted column must first be represented by an Permalink column, so that you don't have to regenerate a QR code every time the targeted value changes.
Configurator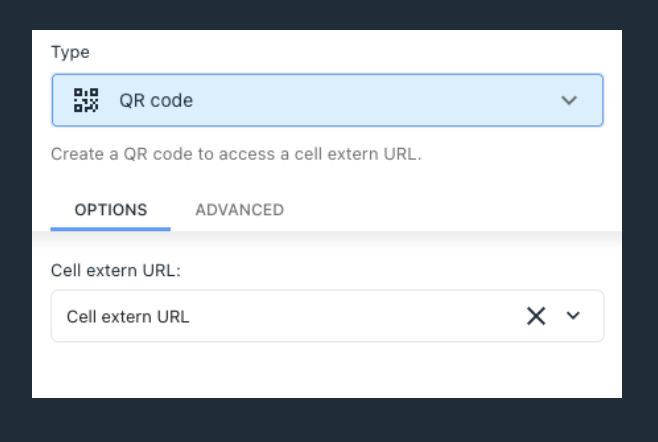 Options
External permalink URL
Select the external permalink column that links to the value that the QR code should represent.
Try me