A permalink (or "permanent link") is a hypertext link that points to a specific online resource and does not change even if that resource is moved or renamed.
Unlike a regular link which may be temporary or may change as content is updated, a permalink is designed to be stable and permanent, to allow users to easily find accurate and up-to-date information, even after a while.

The Permalink column allows you to generate a redirection link to the value of another column.
allow the consultation of the value by a user not connected
allow to share the content of a cell even if it is modified after the generation of the sharing URL
Configurator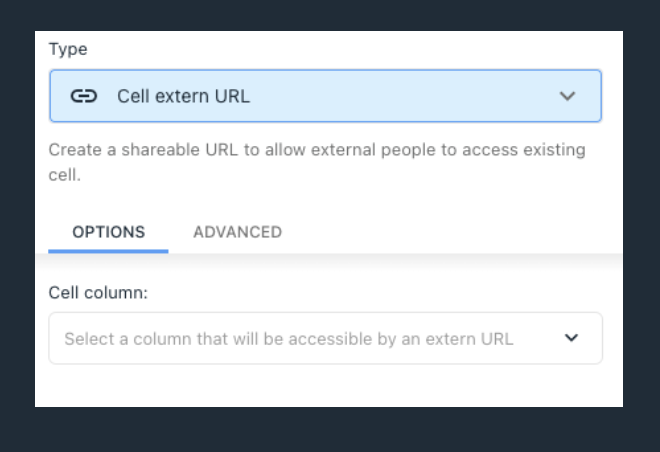 Option
Cell column
Choose the column containing the data you want to share via a URL