Objective
Fill in the TimeTonic account information.
Exercise required
Download the profile picture
1. Click on the Profile button at the top right of the page.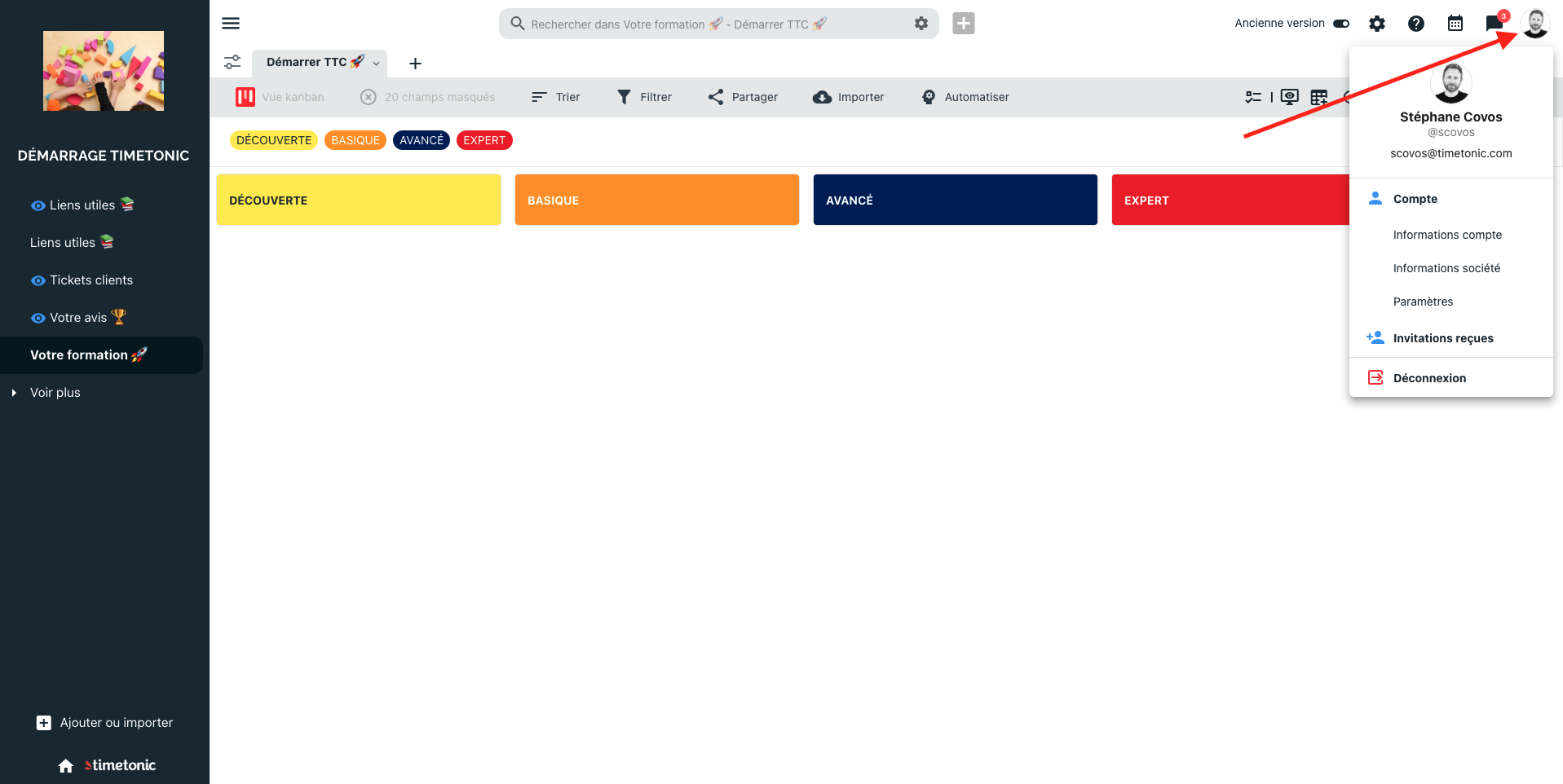 2. Upload your profile picture by clicking on the CHANGE PICTURE button.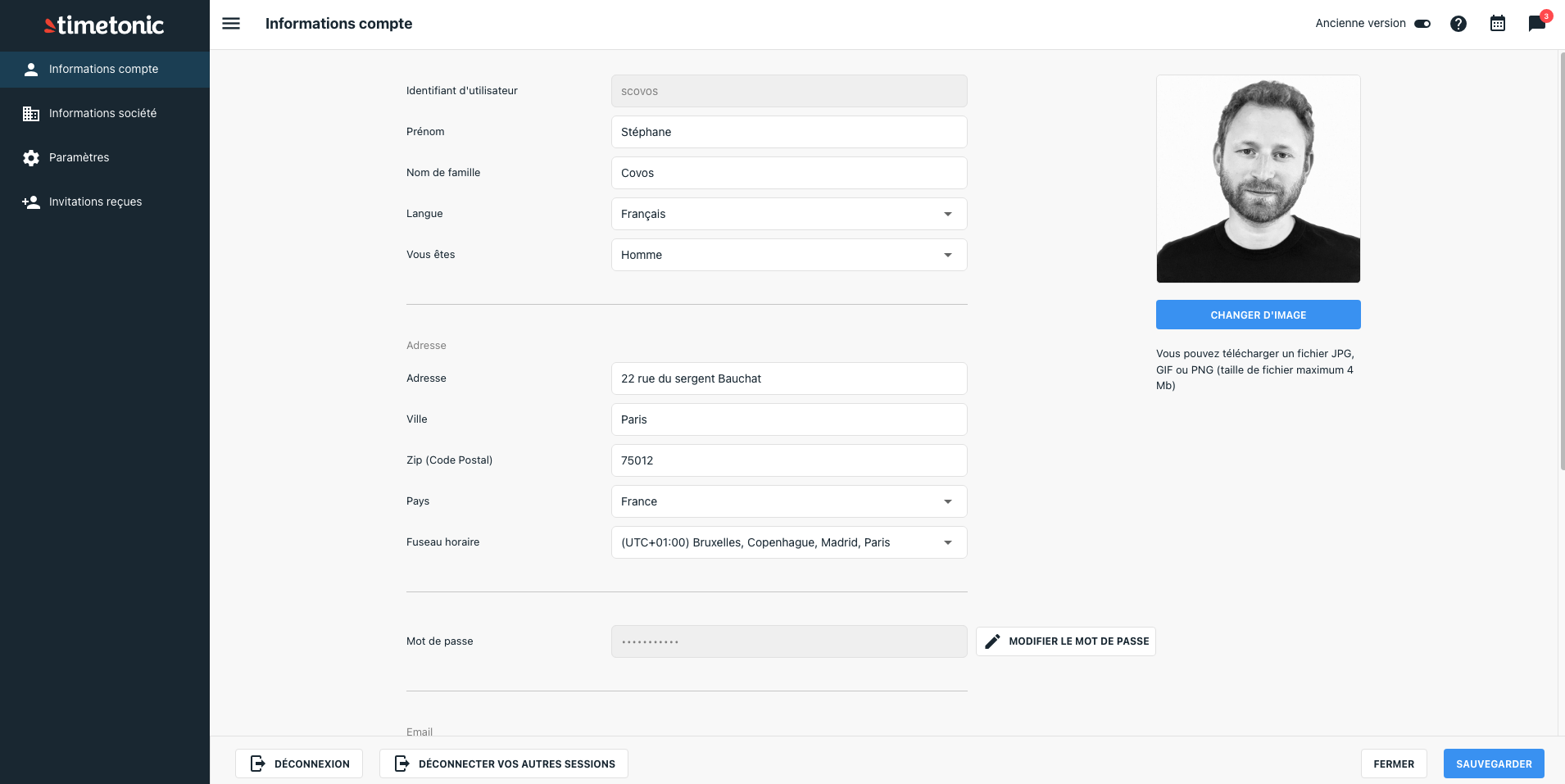 Exercise completed
Access the profile to change the account password and contact information, generate a sesskey and more.