Objective
To learn how to generate new workspaces and start training with the startup space provided.
Required exercise
Generate the Start template
1. Create a new workspace from the home page.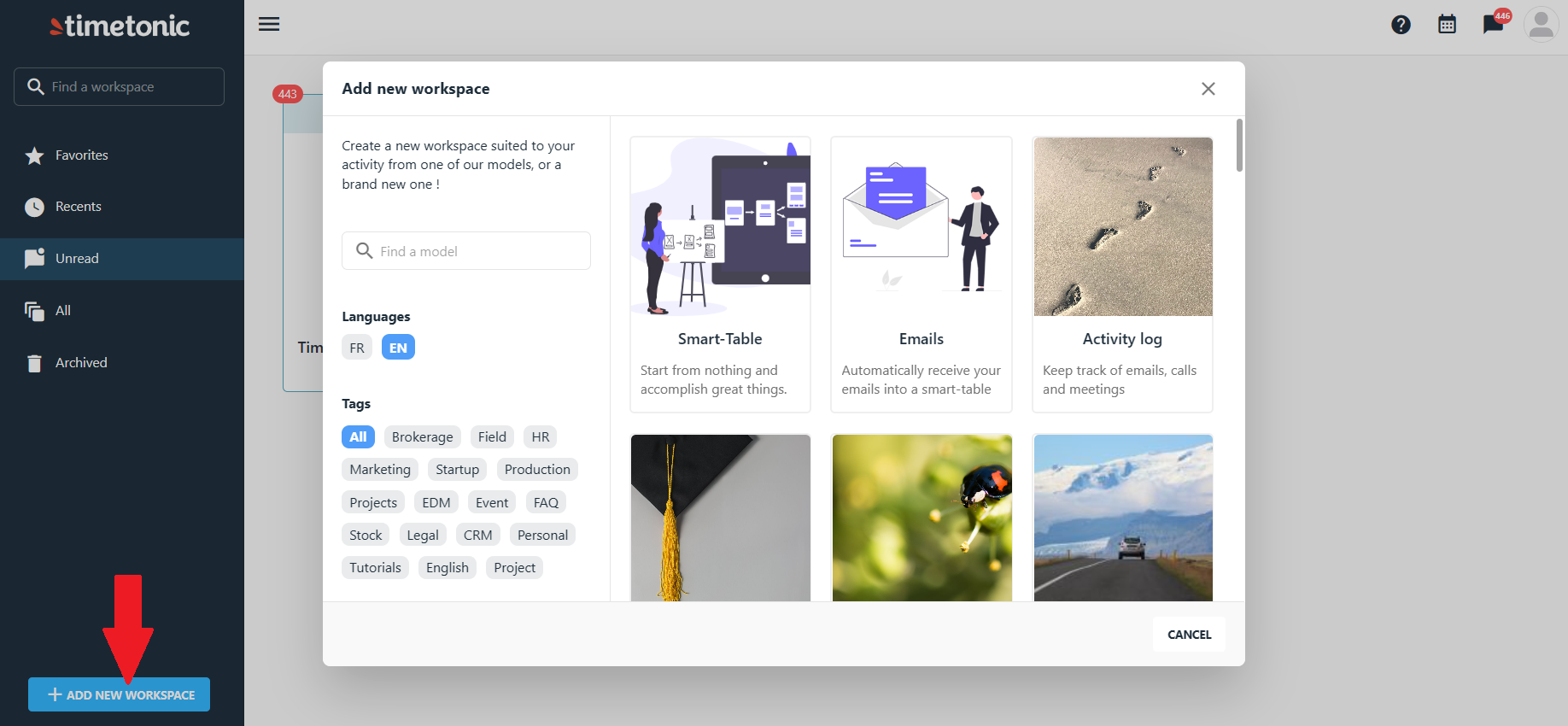 2. Select the English language then use the Tutorials tag and click on Start.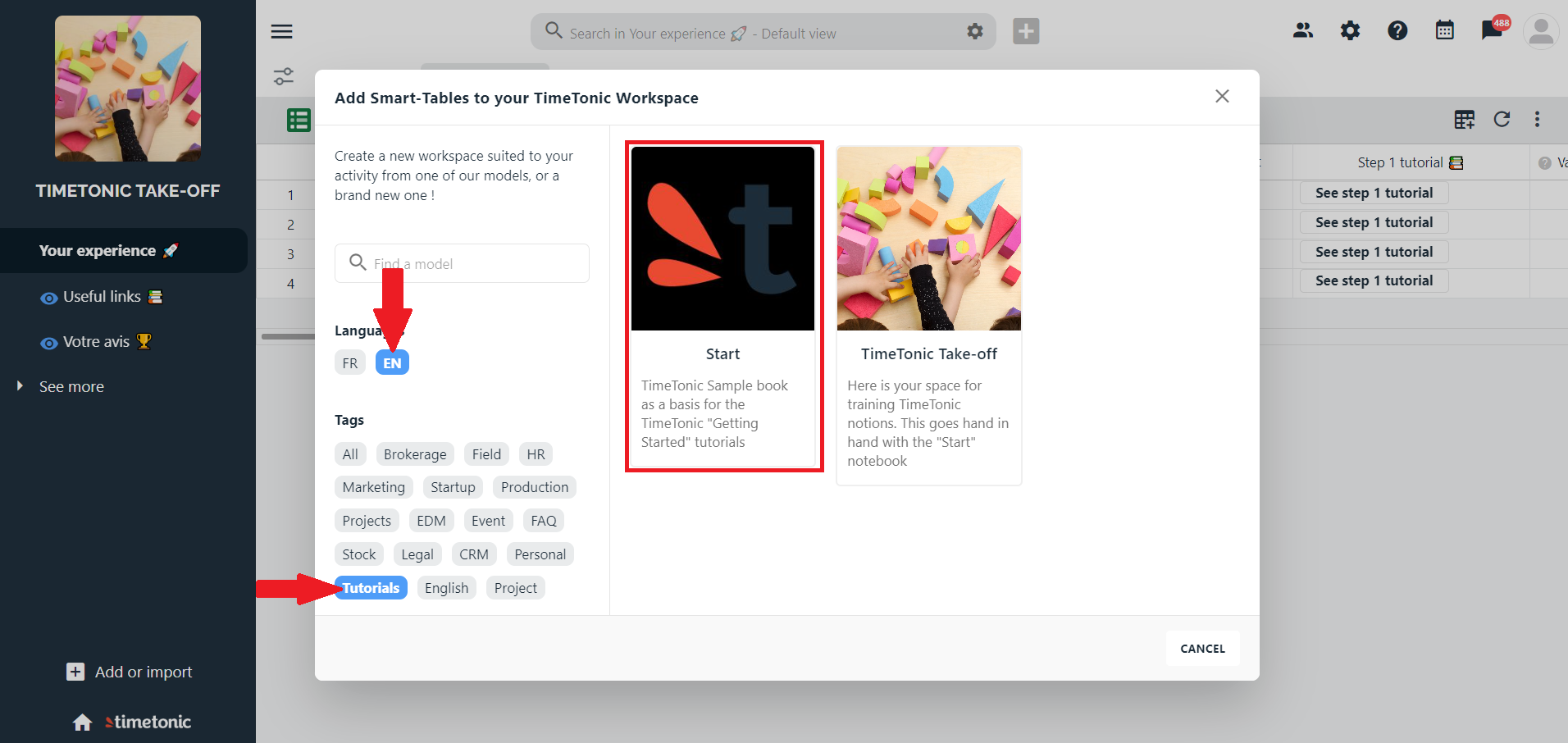 Completed exercise
When creating a workspace, it is possible to start with an empty Smart table or with a ready-to-use template.