Objective
Add a new mirror workspace to create a new space dedicated to the teams. This space, which consists solely of views, makes the data entry process more reliable and hides information that is not relevant to the teams' work.
Exercise required
Create a mirror workspace
1. From the home page, add a blank space and name it Start Mirror.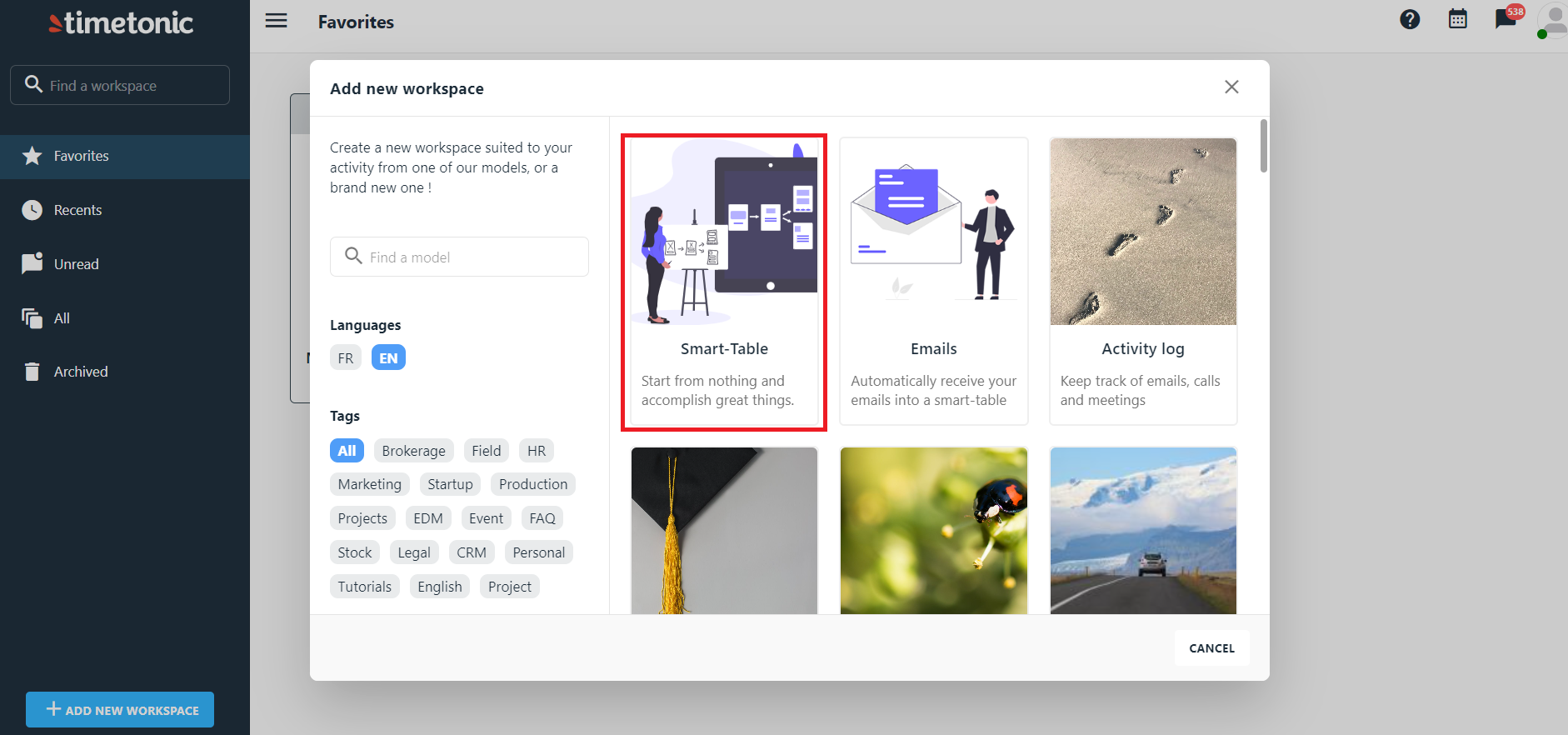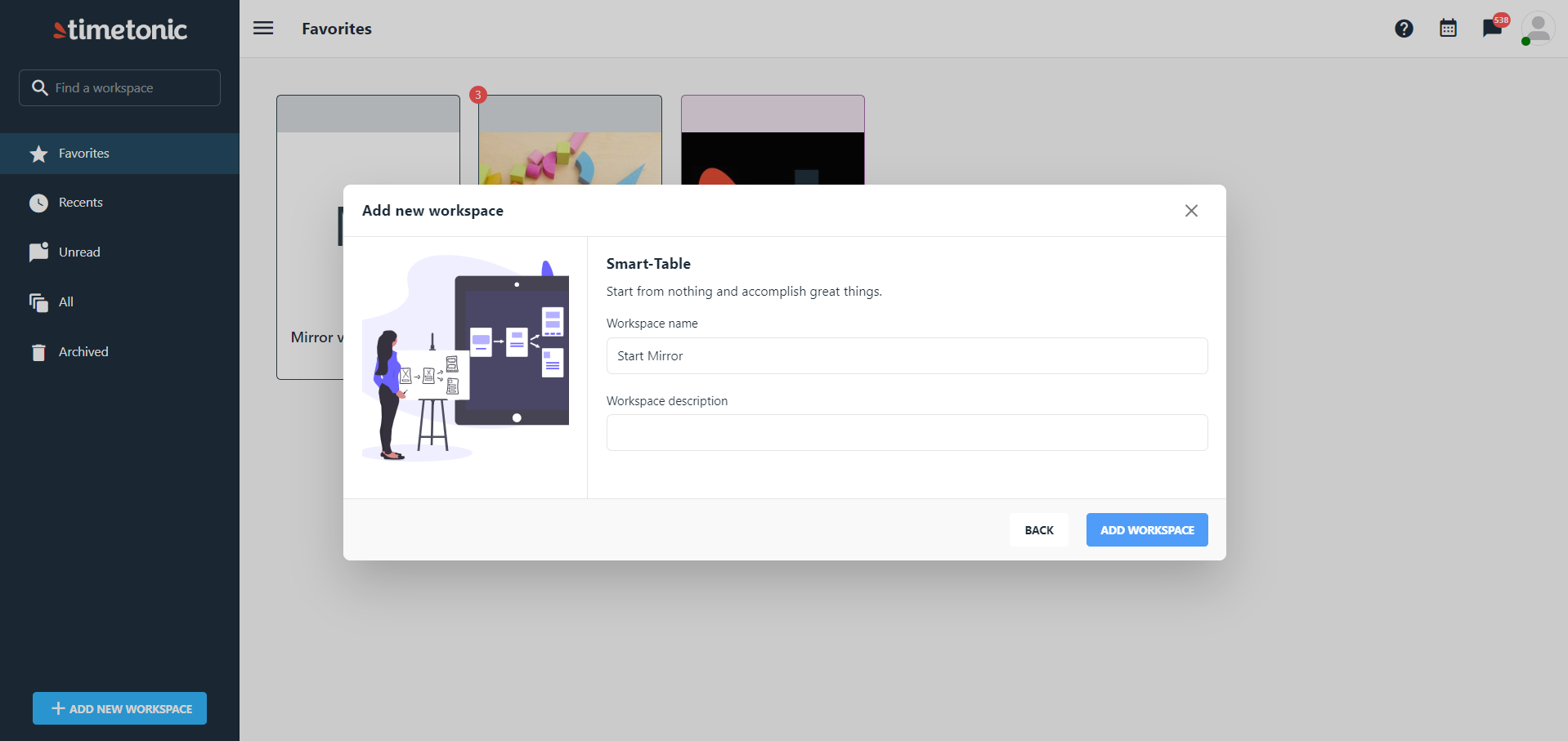 2. Return to the Start workspace and share the Active Talents view with the Start Mirror workspace.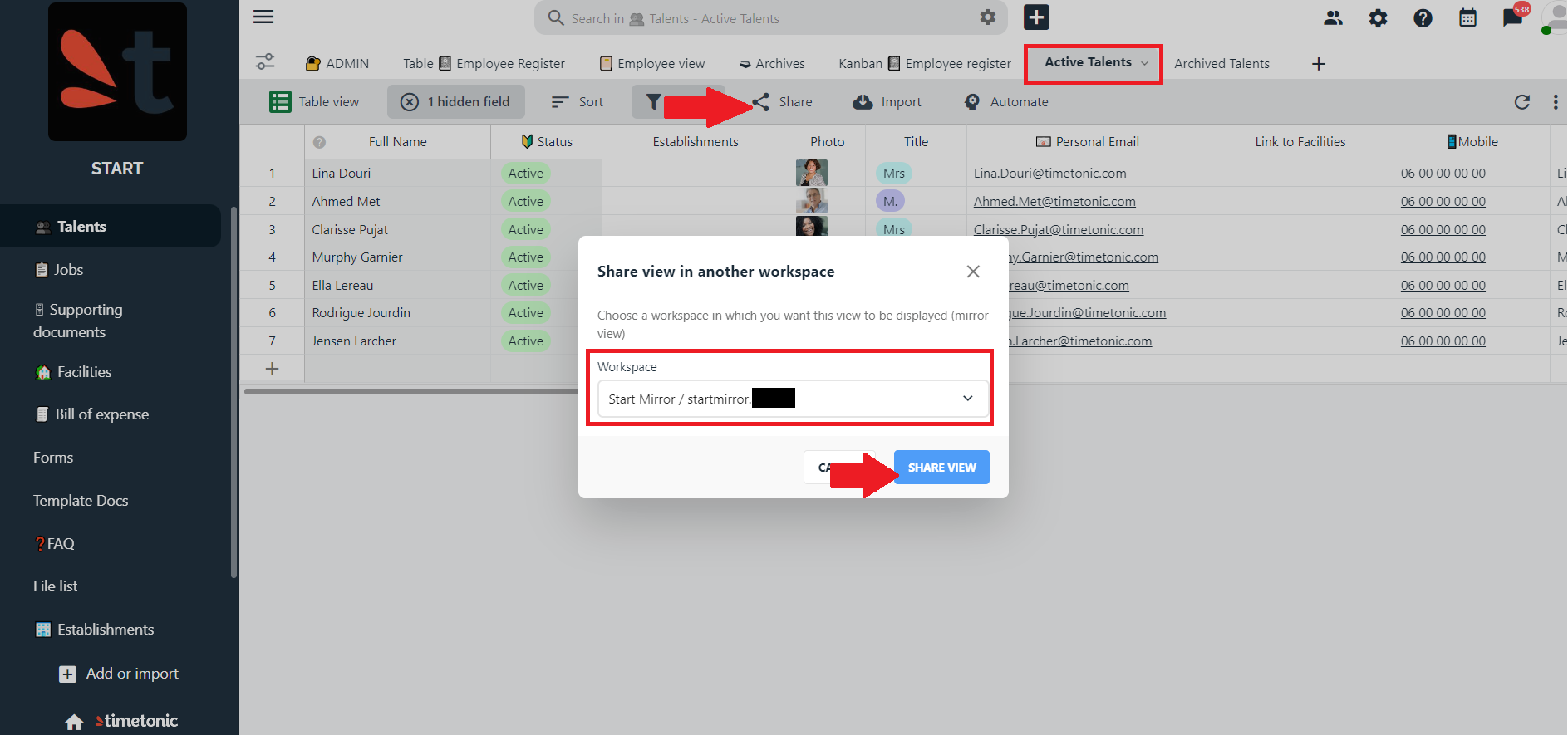 3. The view is shared in the "Start Mirror" workspace.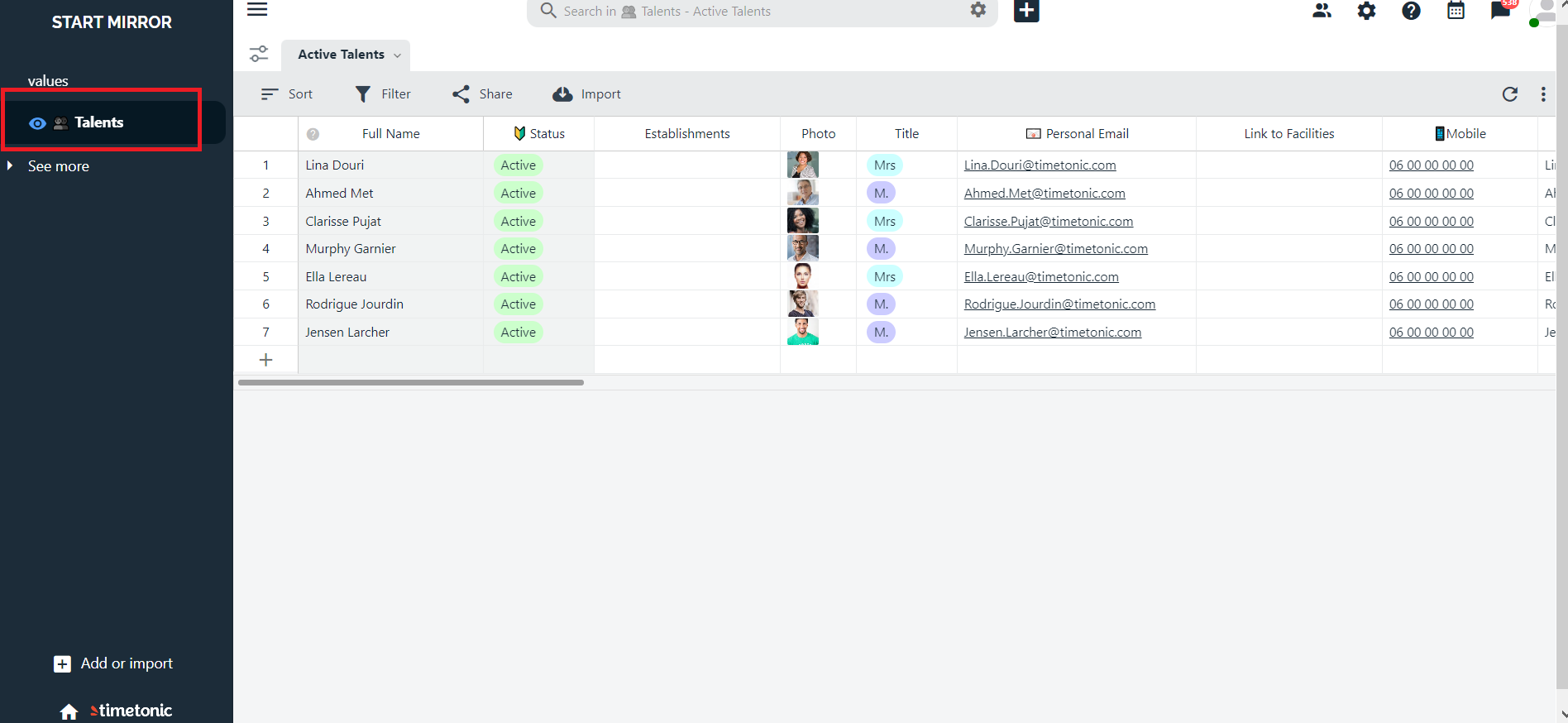 4. In the Start workspace, open a record from the Active Talents view to set up a link view.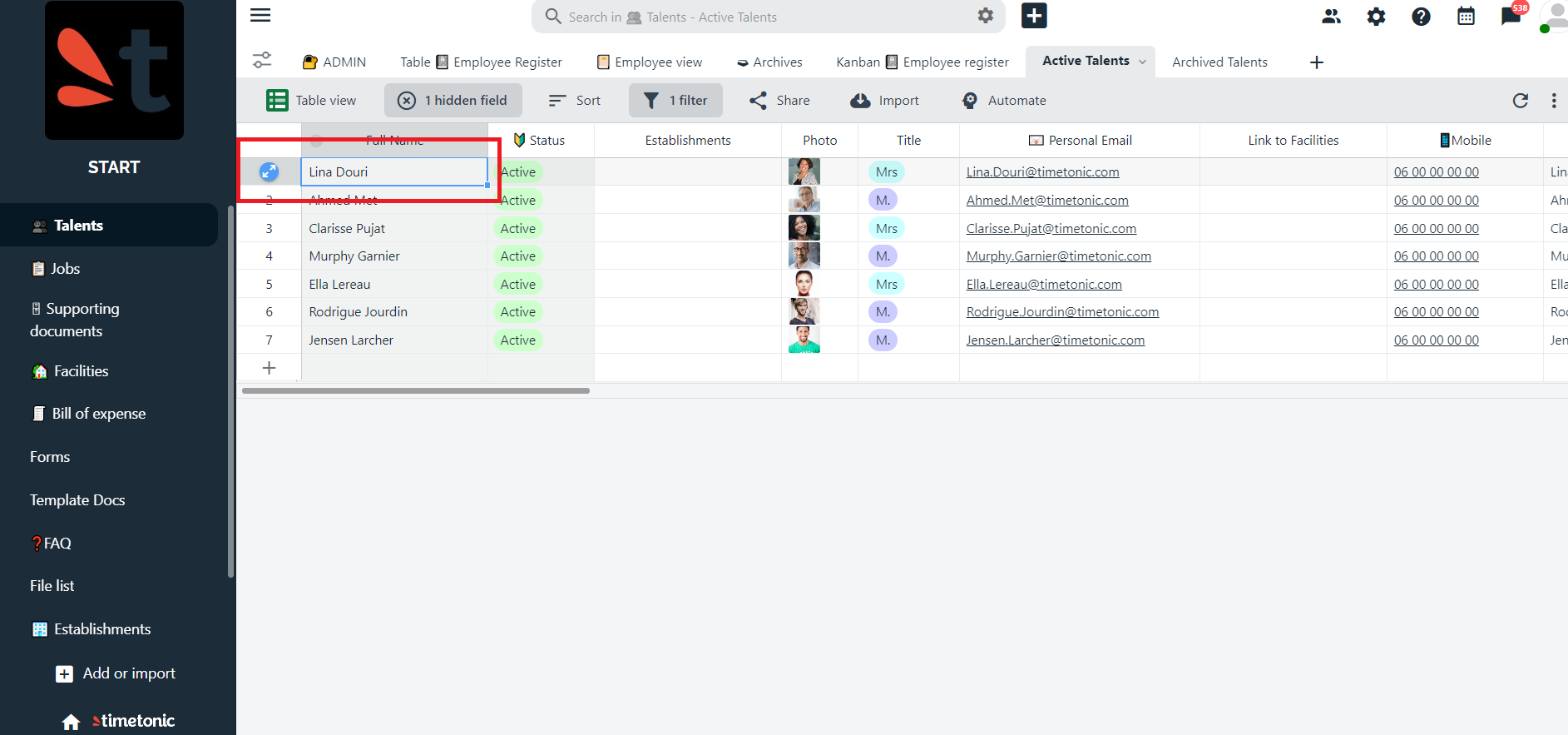 5. Open a record in the table. Click on the link options.
6. Select the view to be applied to the link.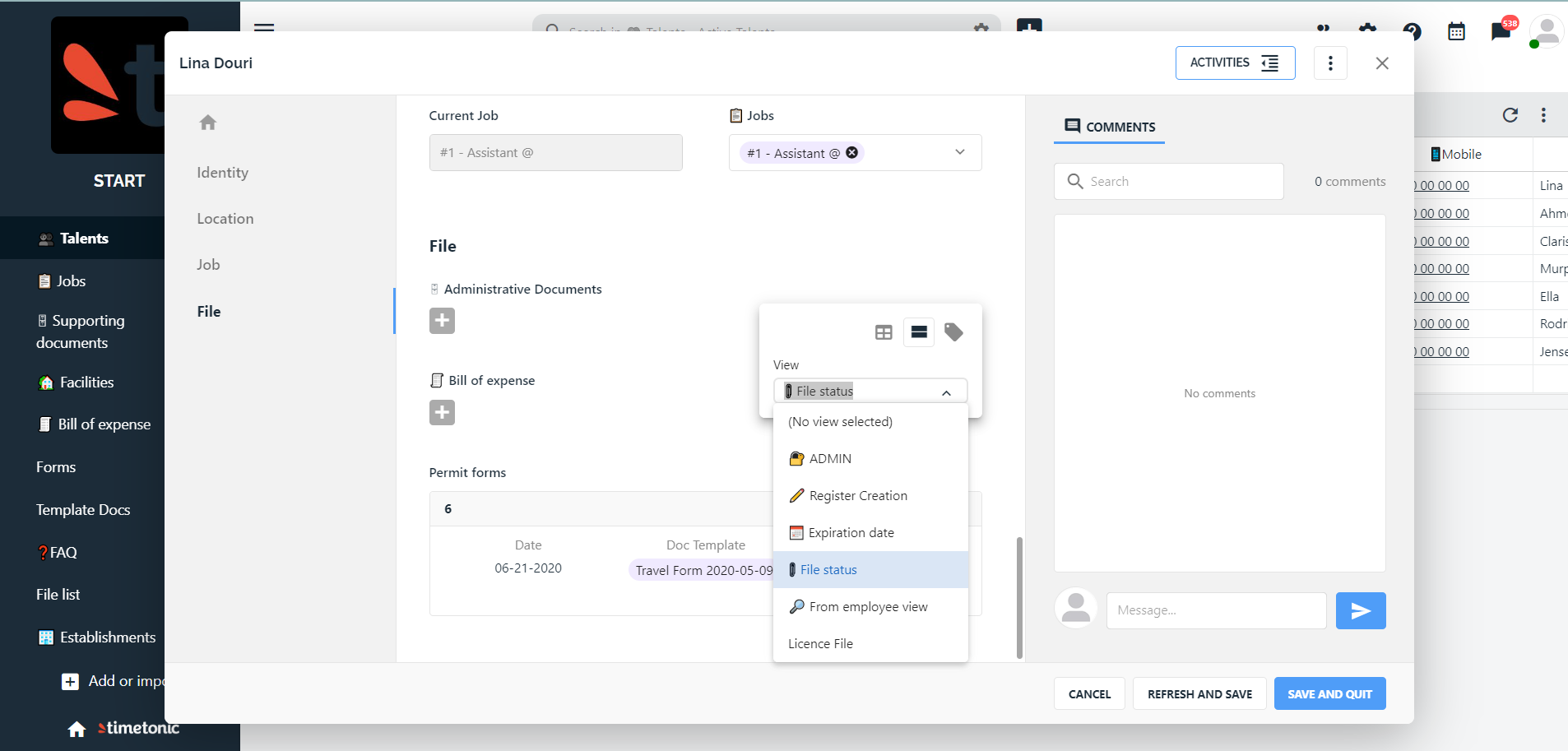 Exercise completed
Spaces can communicate with each other through mirror views.