Objective
To export data from a table as a .csv or .xlsx file
Required exercise
Export to CSV
1. Select a view from a table and click the Share button.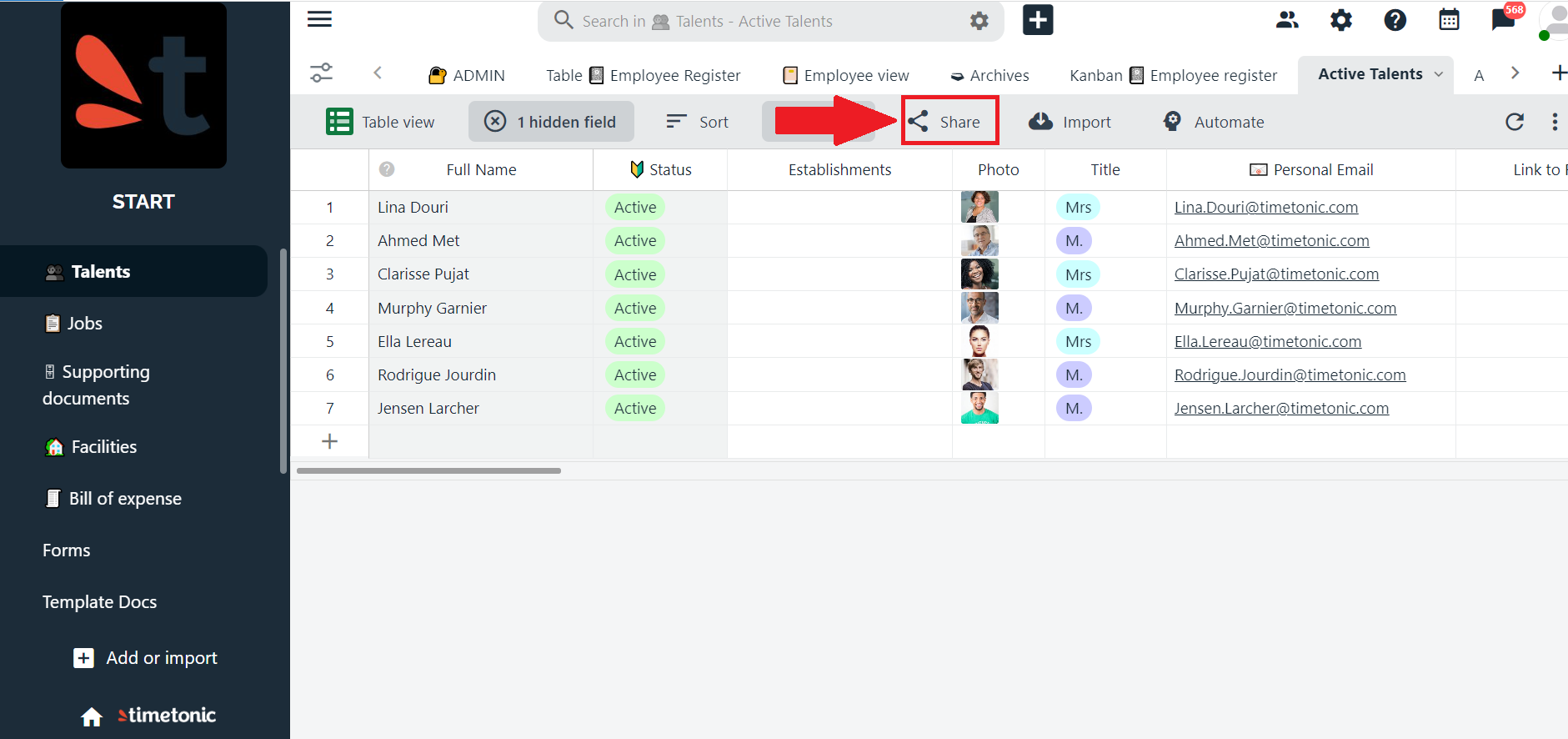 2. Select Export CSV.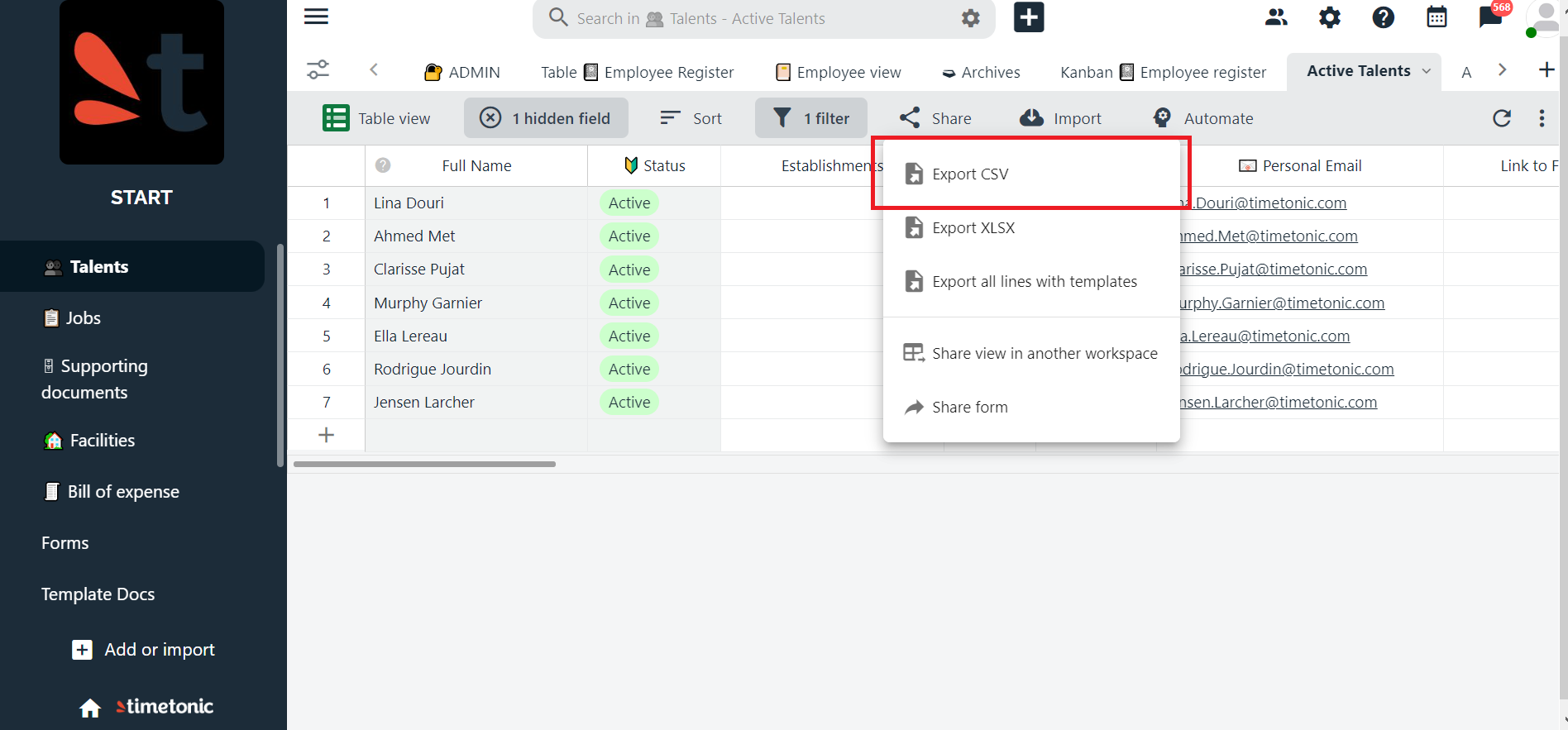 3. Check the box "Include Files" to export the documents saved in your table.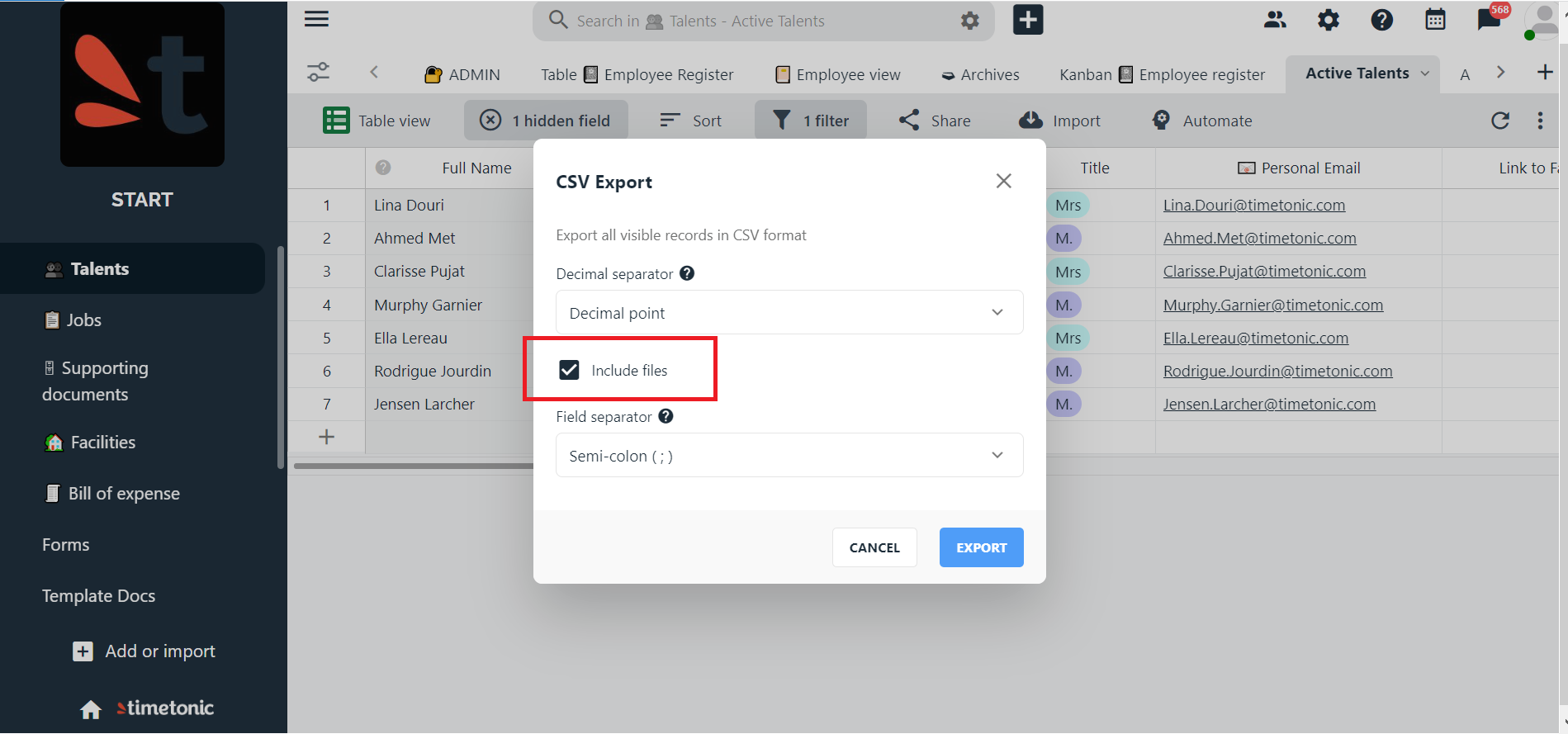 4. Download the file in the discussion area of the workspace by clicking on its name.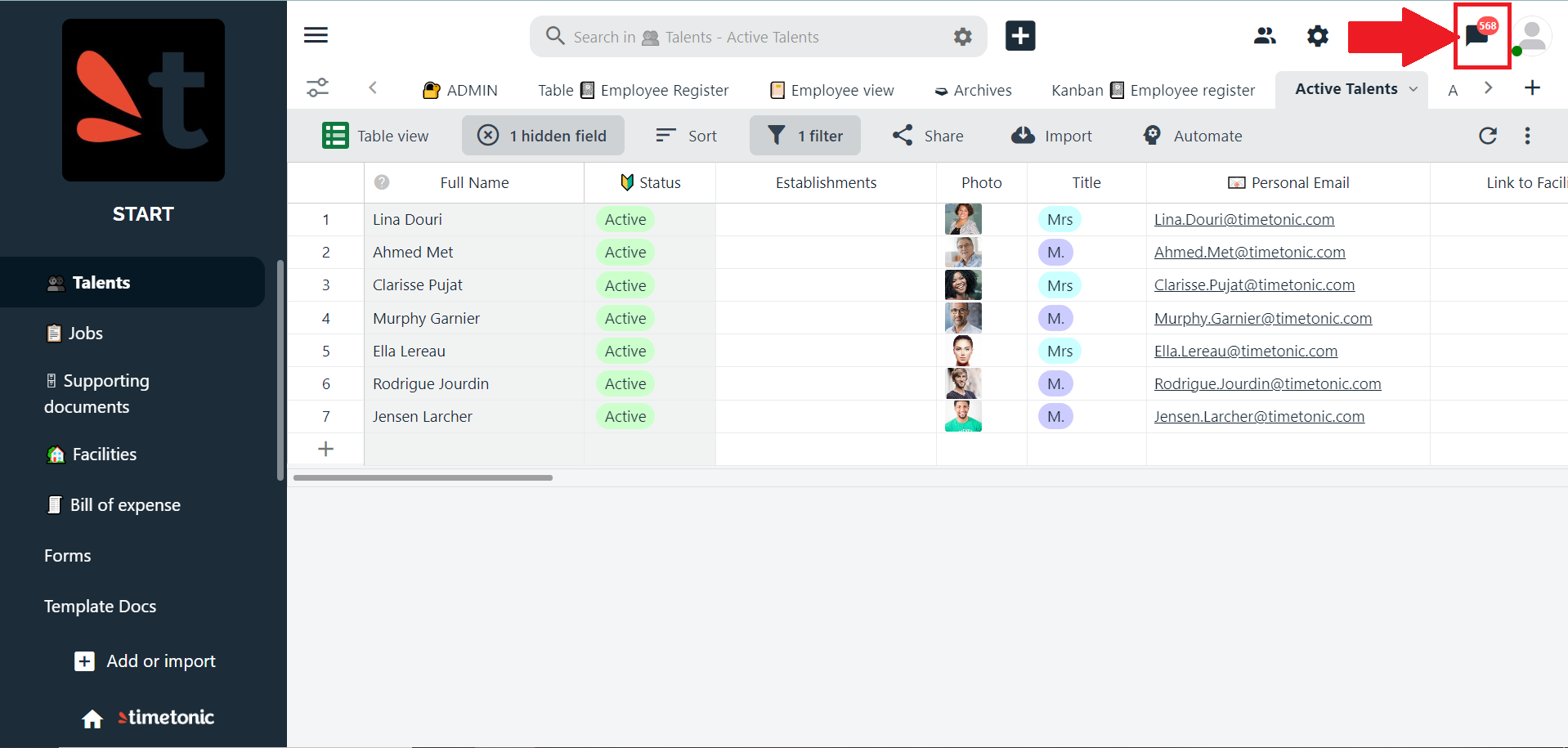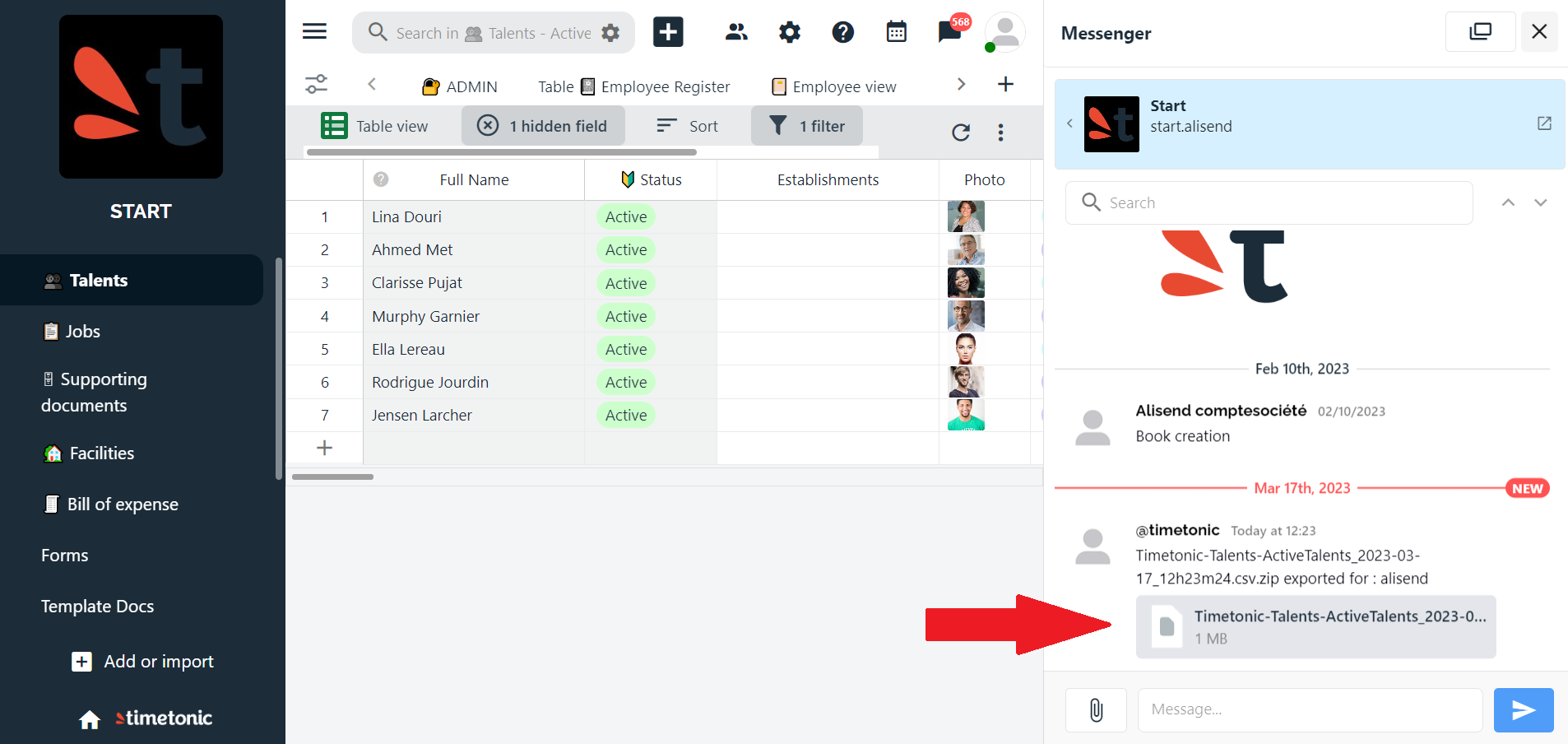 Completed exercise
The data can be imported into other tools easily.