Access the workspace settings to add members :

Method 1 : invite with a link
You don't know the email address of your colleagues or friends ? Send them a link !
They will only have to click on it to automatically become members of the workspace :

A window containing all the rights to be granted by default to the members having access to this link appears: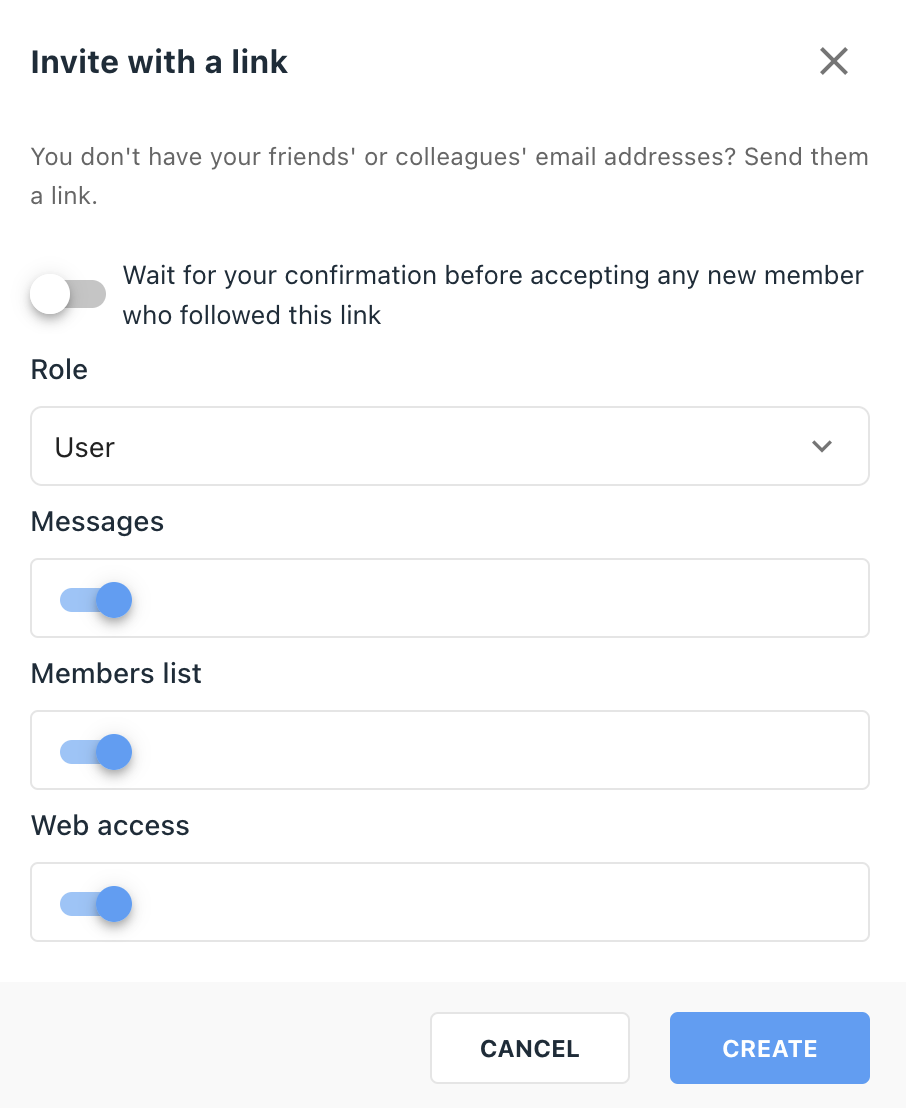 Wait for a confirmation
The owner and the administrators must confirm the addition of a member when the latter has clicked on the invitation link
Role
Define the rights of future members
Messages
Grant access or not to the workspace messaging for future members
List of members
Grant access or not to the workspace member list for future members

Web access
Grant access or not to the web part of TimeTonic.
If unchecked, the user will only have access via mobile.
⚠️ Make sure that the default rights for new members match those you want to grant them ⚠️
TimeTonic generates a link when you click the Create button.
All you have to do is copy/paste this link and communicate it to your recipient.

Method 2: Invite with an @identifier or an e-mail
Share this workspace by inviting new members by email or with their TimeTonic UserID :

Then simply enter the email of your recipient (or their UserID if it has already been created in TimeTonic), select their rights (see previous section) then if you wish, customize the accompanying text, and finally press Send.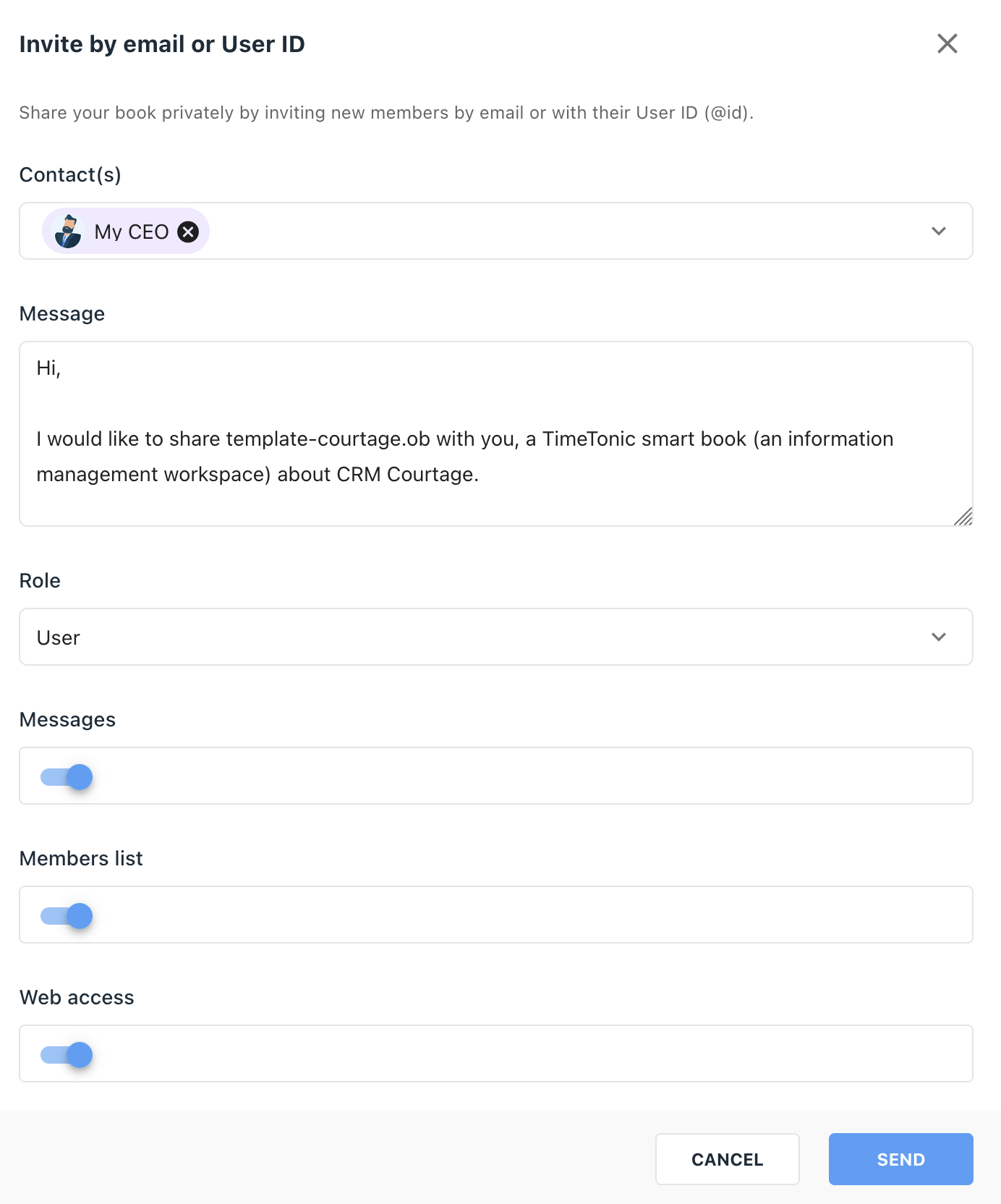 Whichever method you use, the user will receive an invitation in the Received invitations section to access the workspace