Objective
To group the fields in the table to organise the records.
Required exercise
Create the "Address" grouping
1. Click on the table options and click on Organise columns.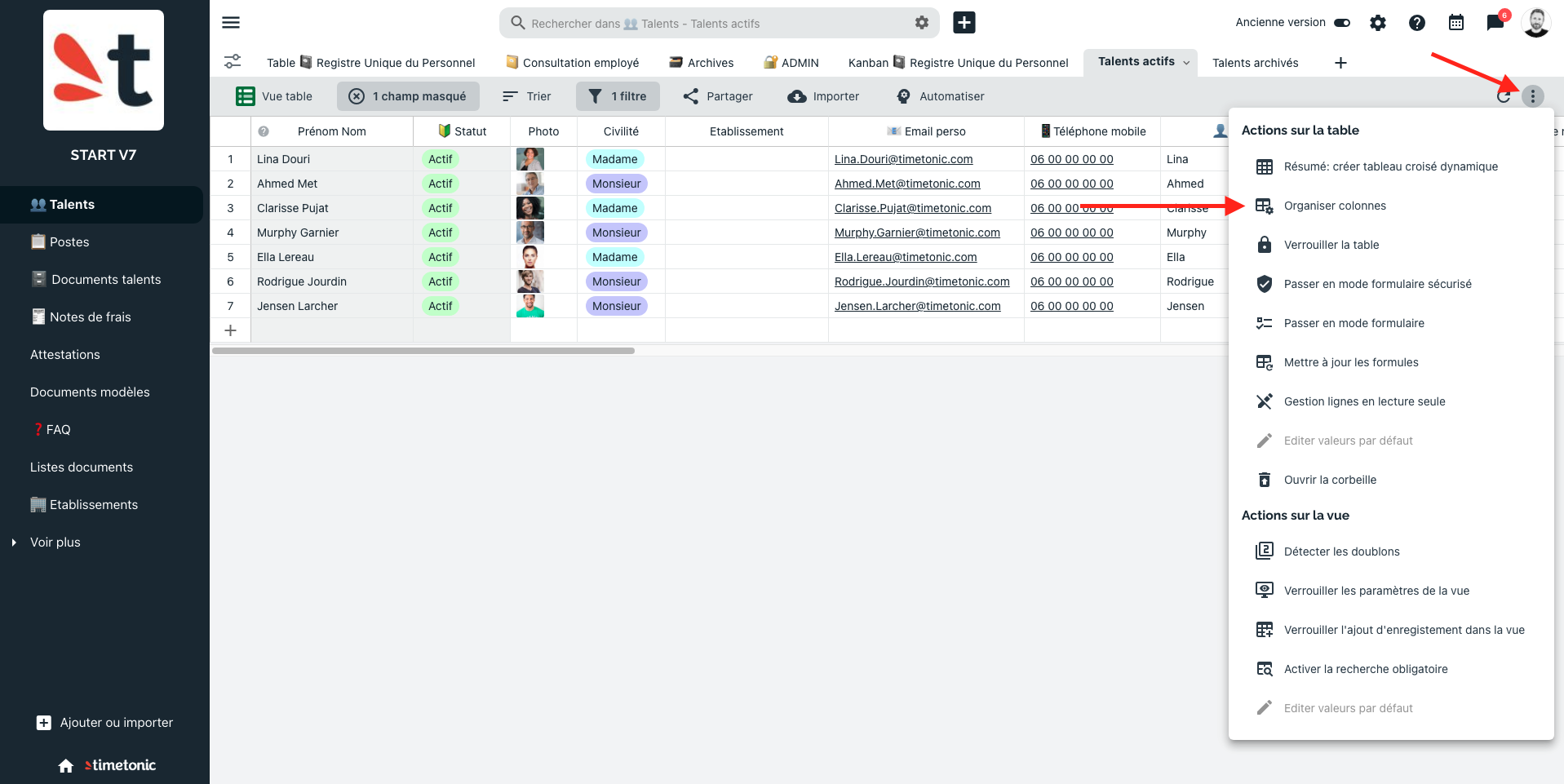 2. Type Contact details in the grouping in the City field. Click on New Group.
3. Apply the group to the City, Postcode and Country fields. Save.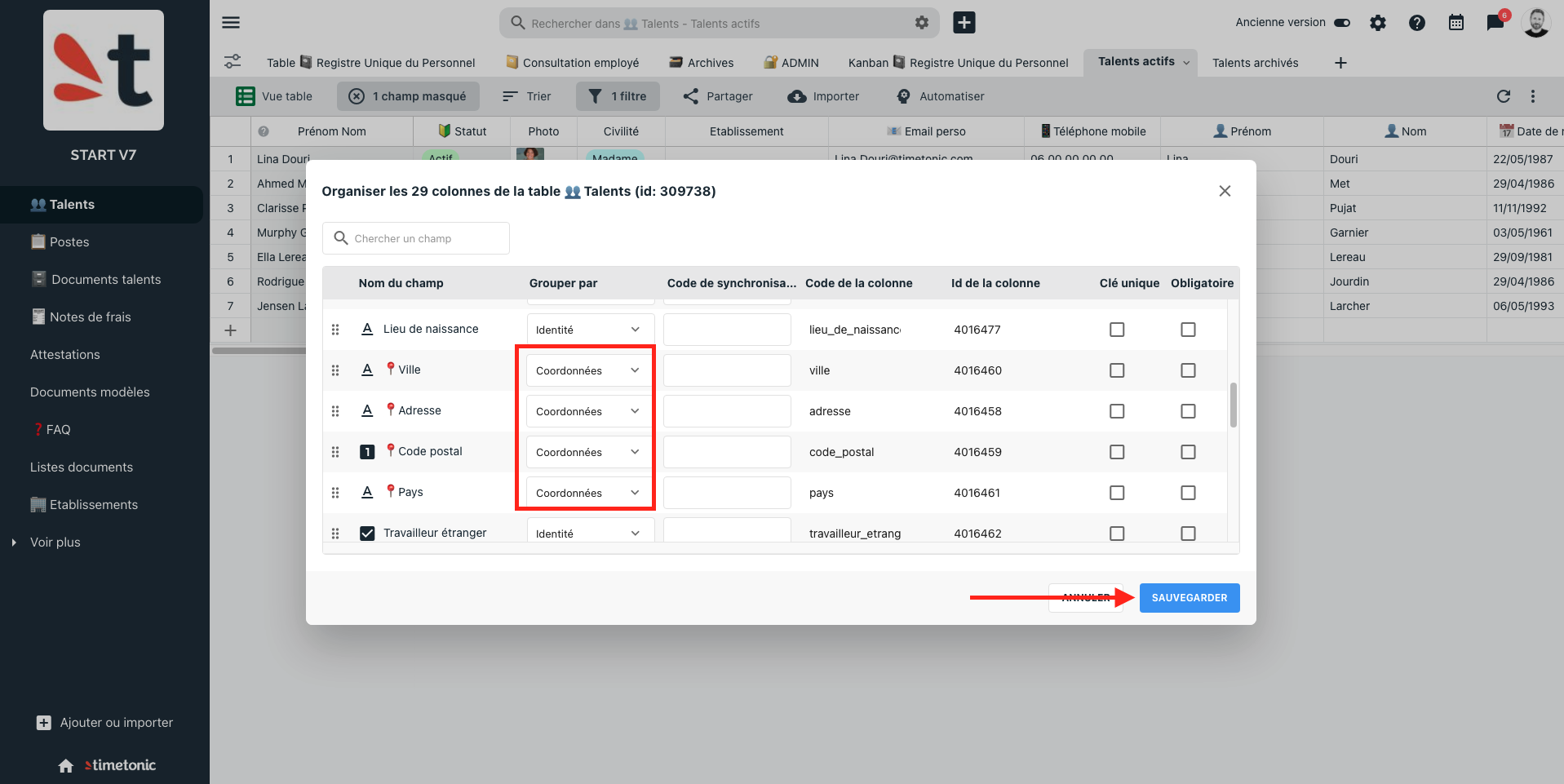 Exercise completed
The fields are accessible from the groups on the left of the form mode.