Objective
To group the fields in the table to organise the records.
Required exercise
Create the "Address" grouping
1. Click on the table options, then click on Organize fieds.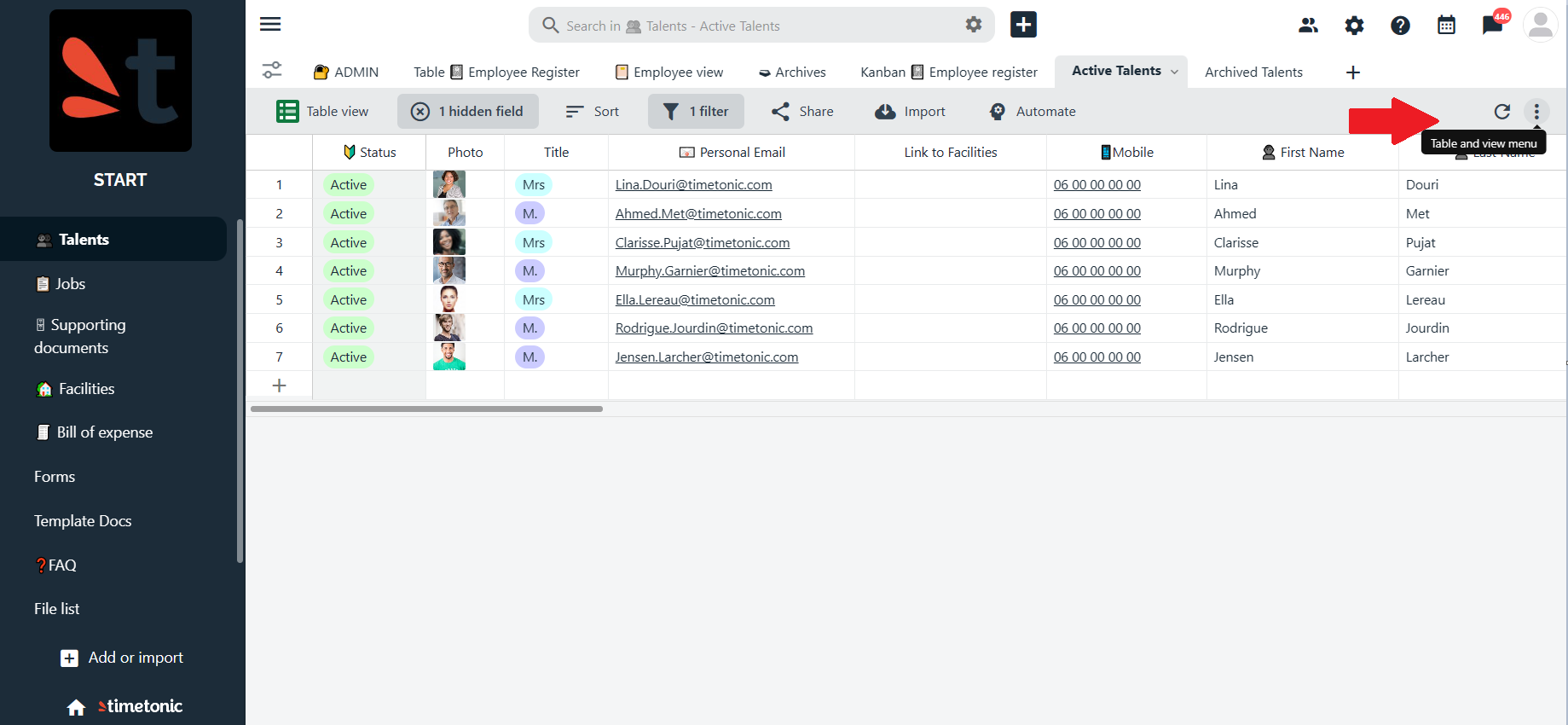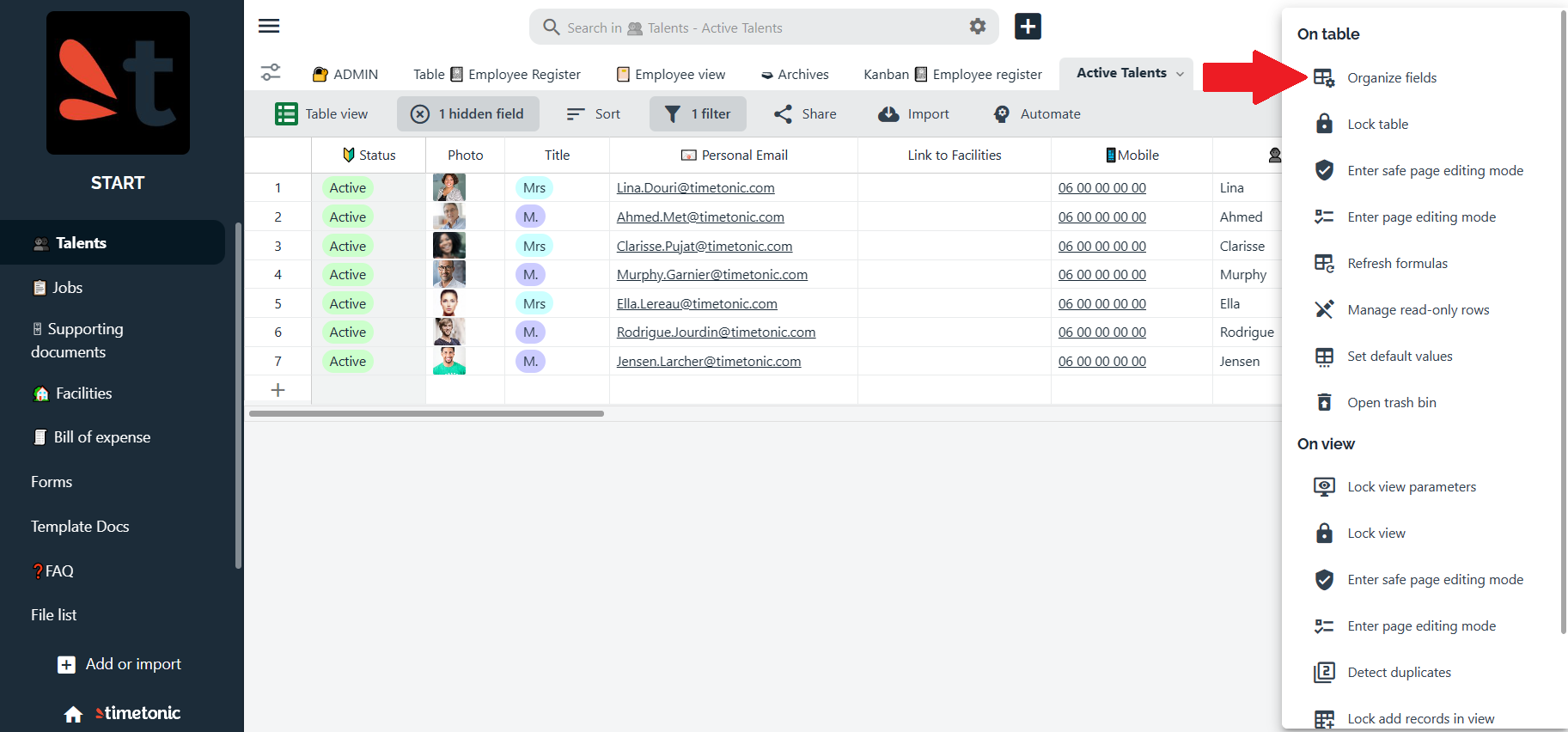 2. Type "Location" in the Group by column for all the address fields. Click on Save.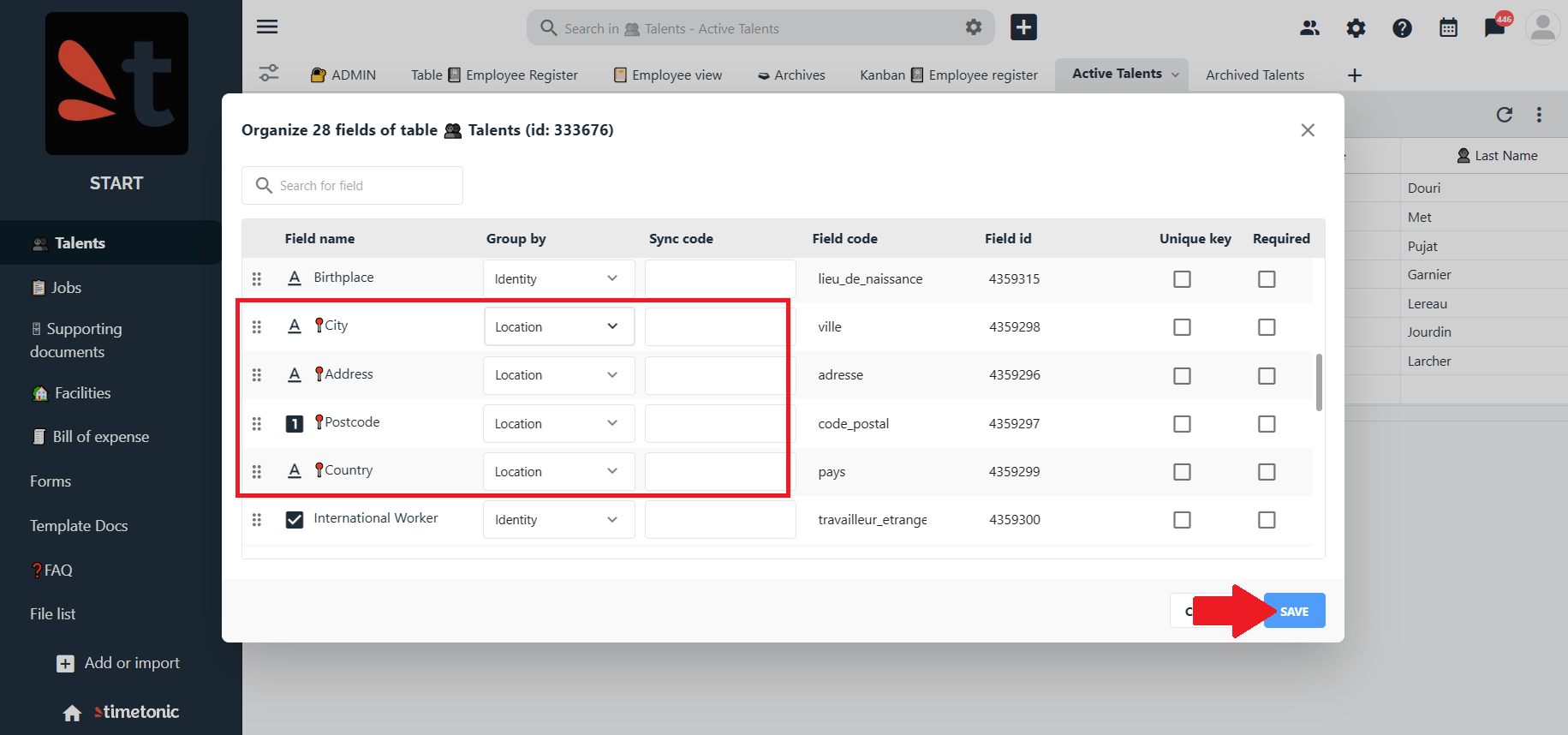 Exercise completed
When opening a record, the information are organized by groups on the left of the card.