Link an Excel file with a TimeTonic table to perform calculations in the background and integrate the result in a table field.

The principle is simple: you can define TimeTonic fields as input values (= in) in Excel and TimeTonic fields whose value will be the result of the calculation in your Excel file (= out).
Exercise
1. Download the automation file from your tutorial.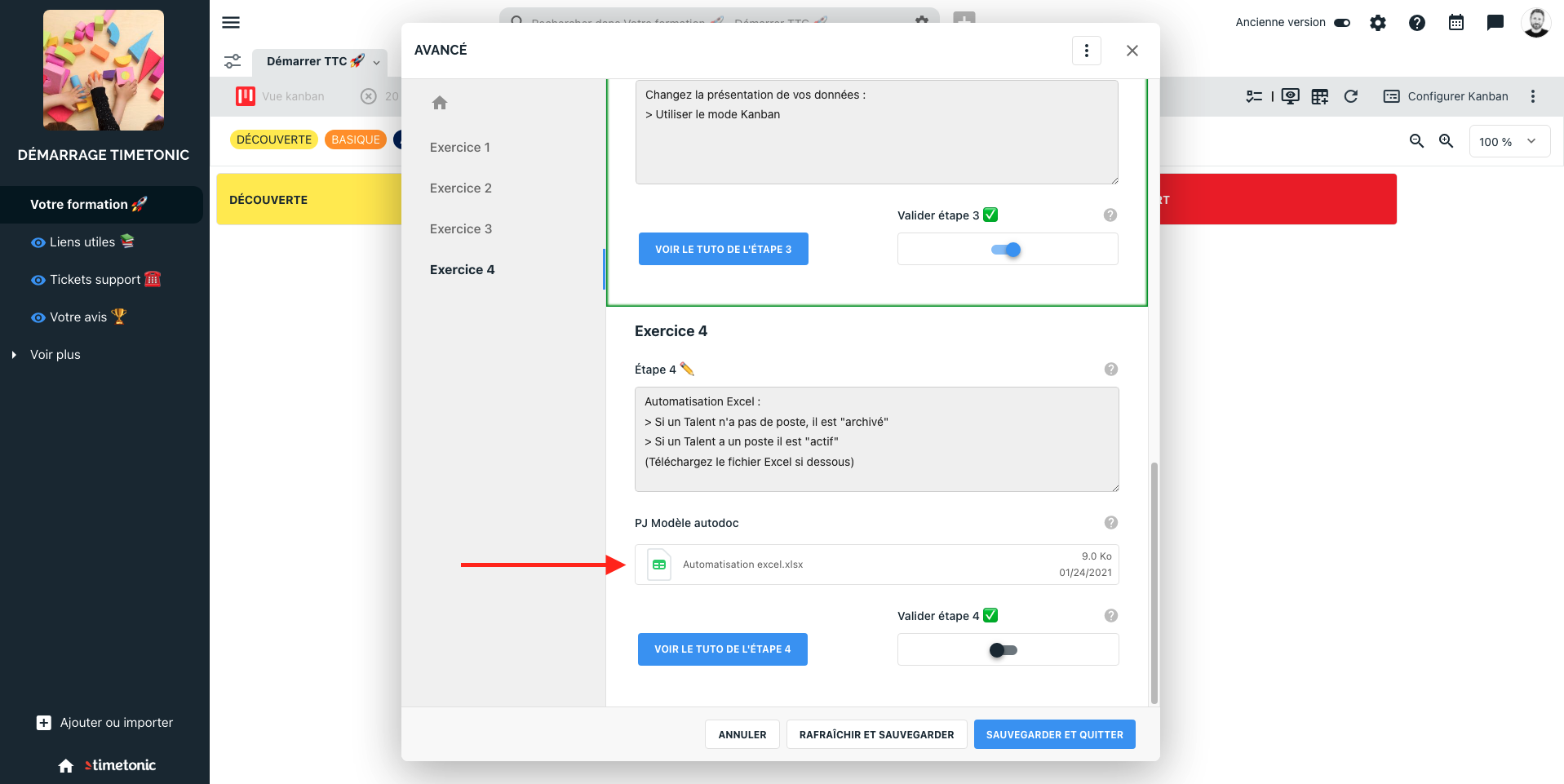 2. The program in the Excel file performs the following automations:
The Status field changes to Active when the Items field is not empty
The Status field changes to Archived when the Items field is empty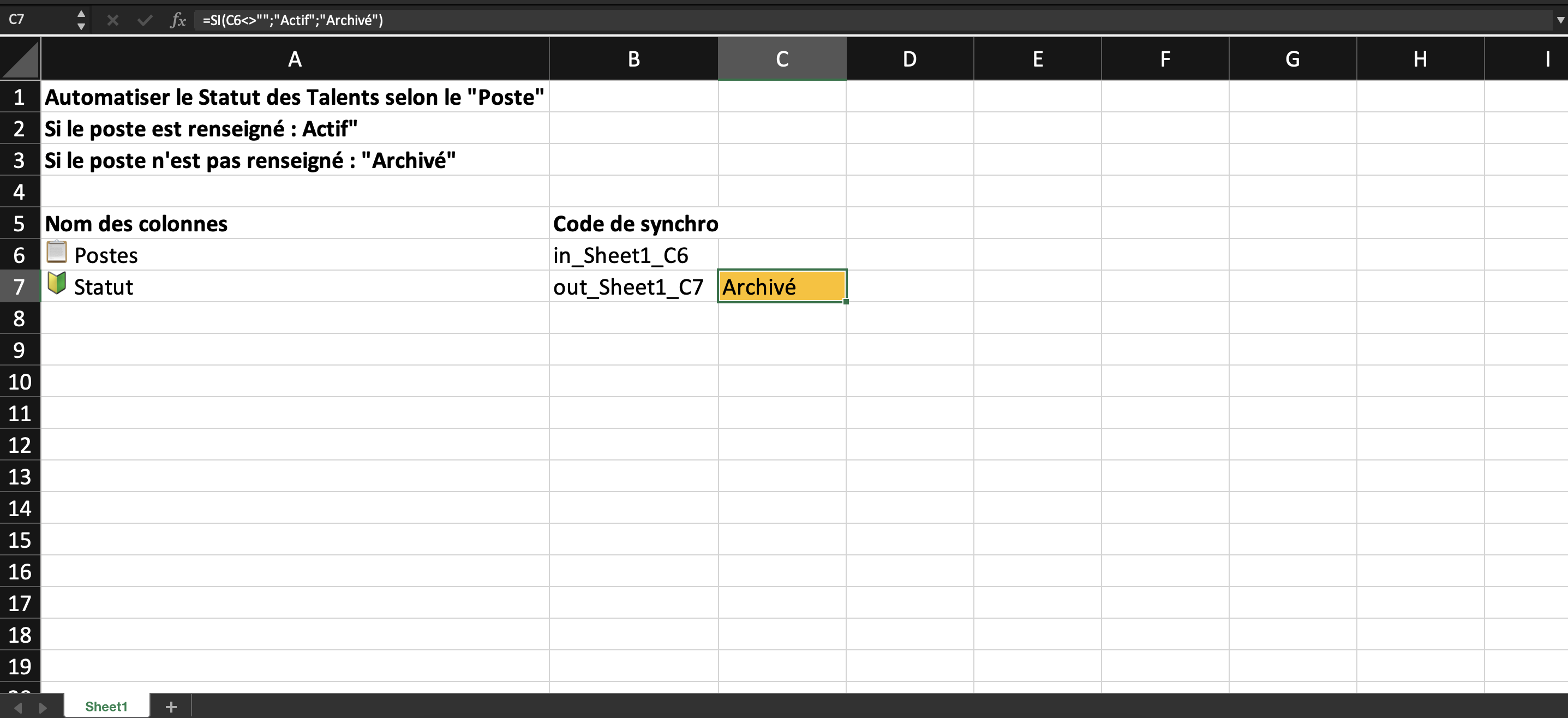 3. In the Talents table click on Organise Column.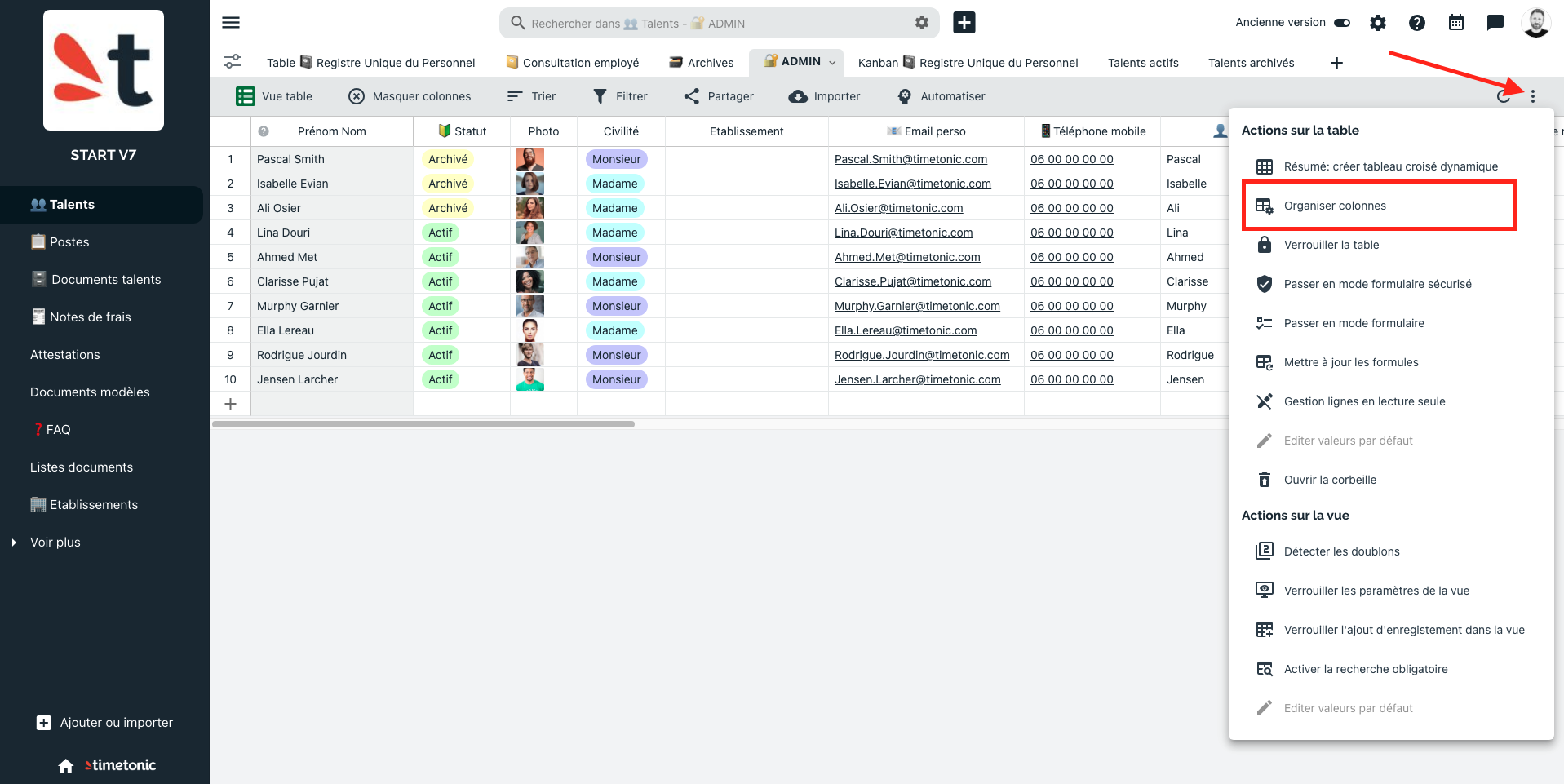 4. Enter the sync codes in the corresponding fields. Save.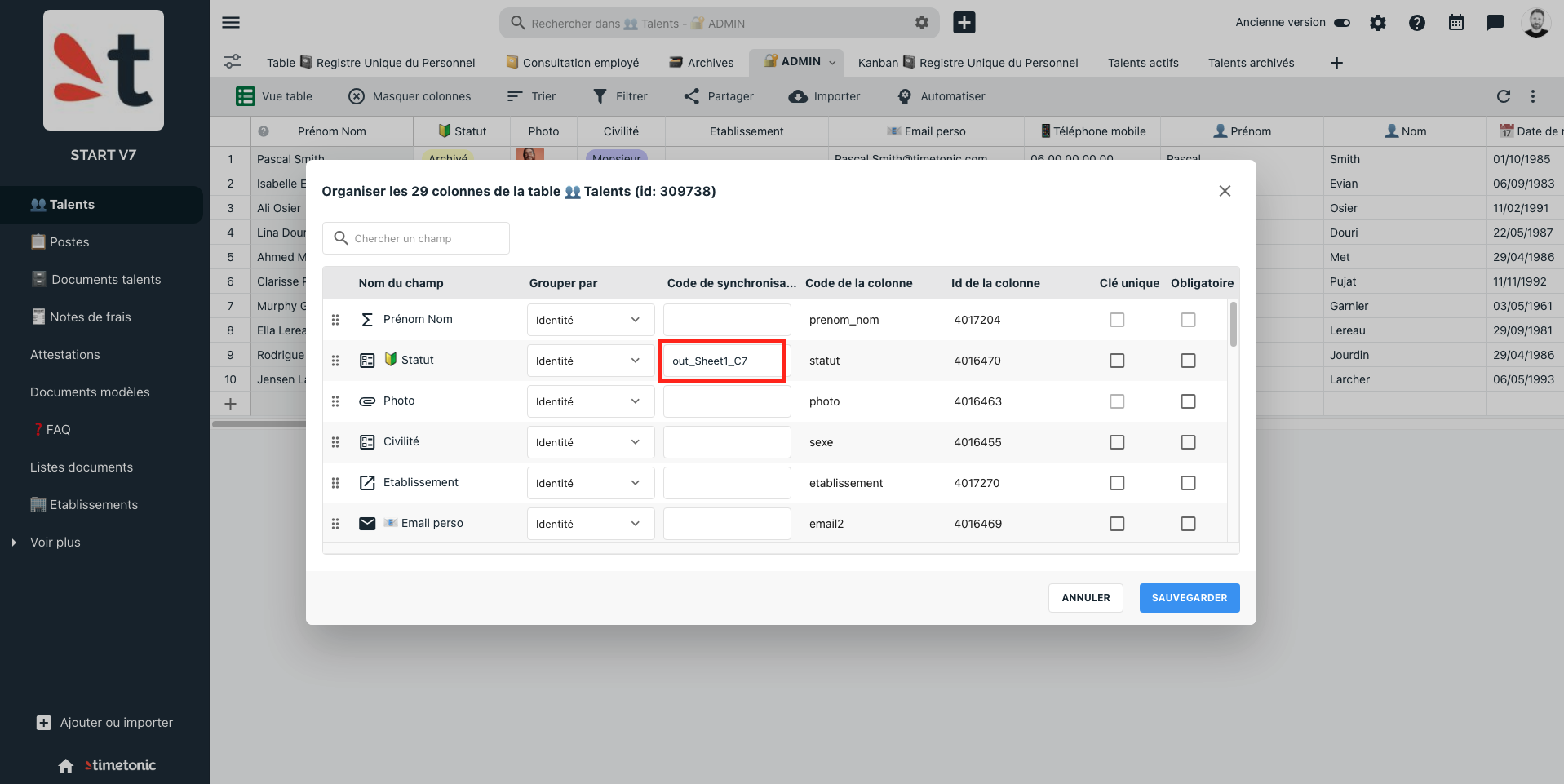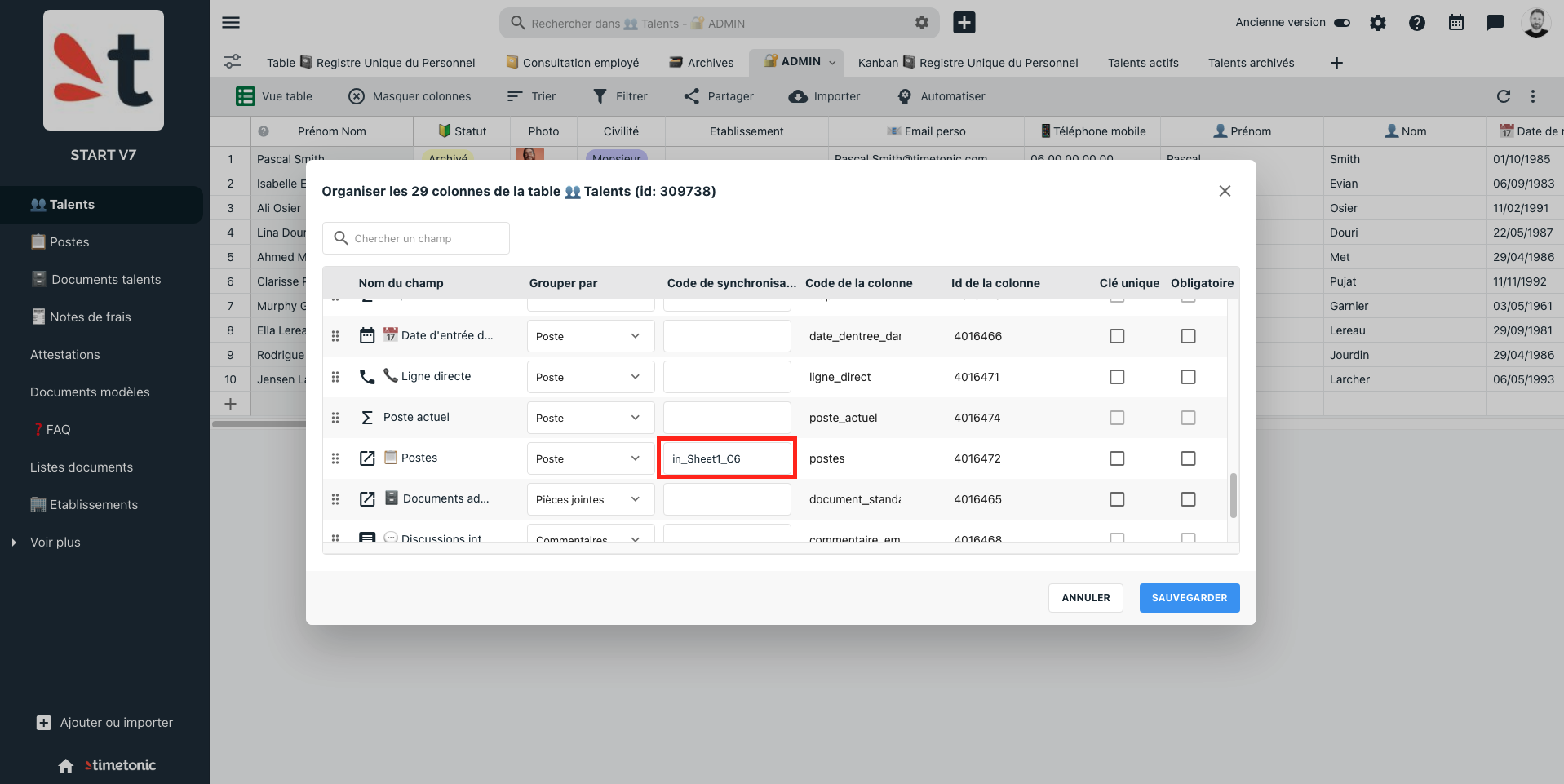 5. Click on Automate and Automate with Excel.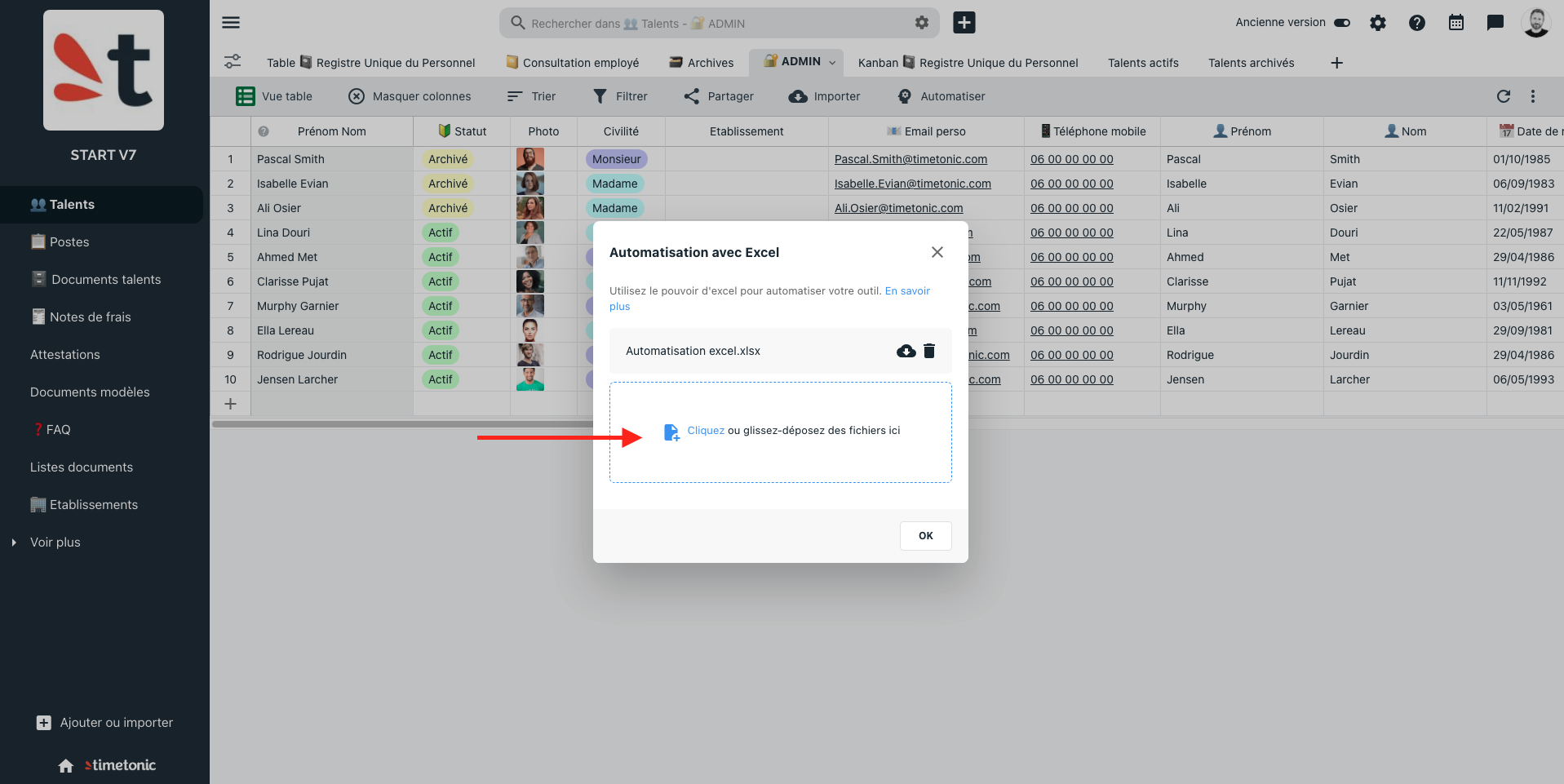 6. Select the autoexcel file in the computer. Click on OK.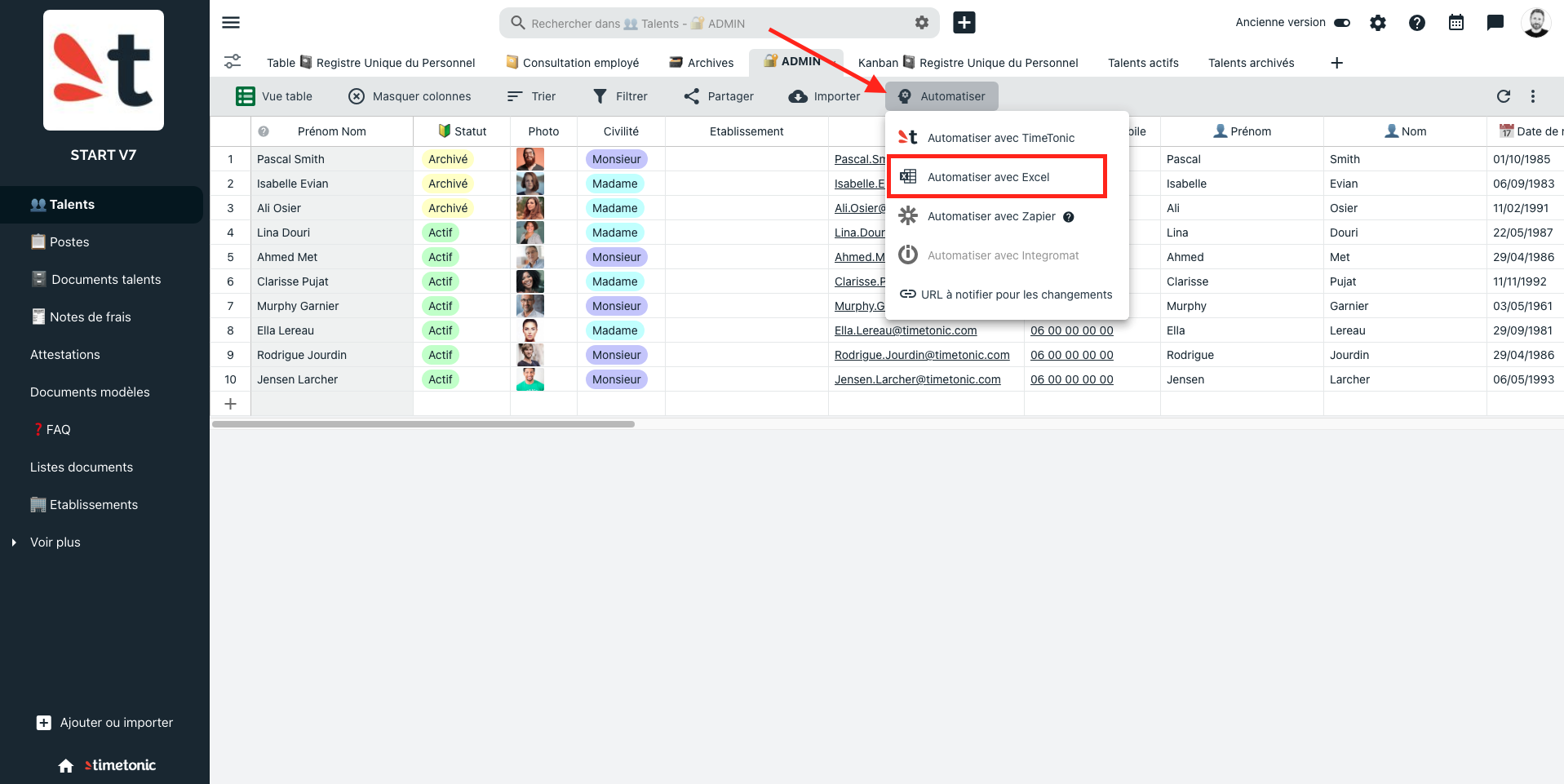 Completed exercise
Only one automation Excel file per table is accepted. Each field can be defined in/out. Achieve great things with Excel automation.