Objective
Collaborate with members of the workspace in an intuitive and instantaneous way.
Add a comment area on the Talents table to exchange with other members and activate notifications so that you don't miss anything.
Required exercise
Add a comment field
1. Add a new field in the Talents table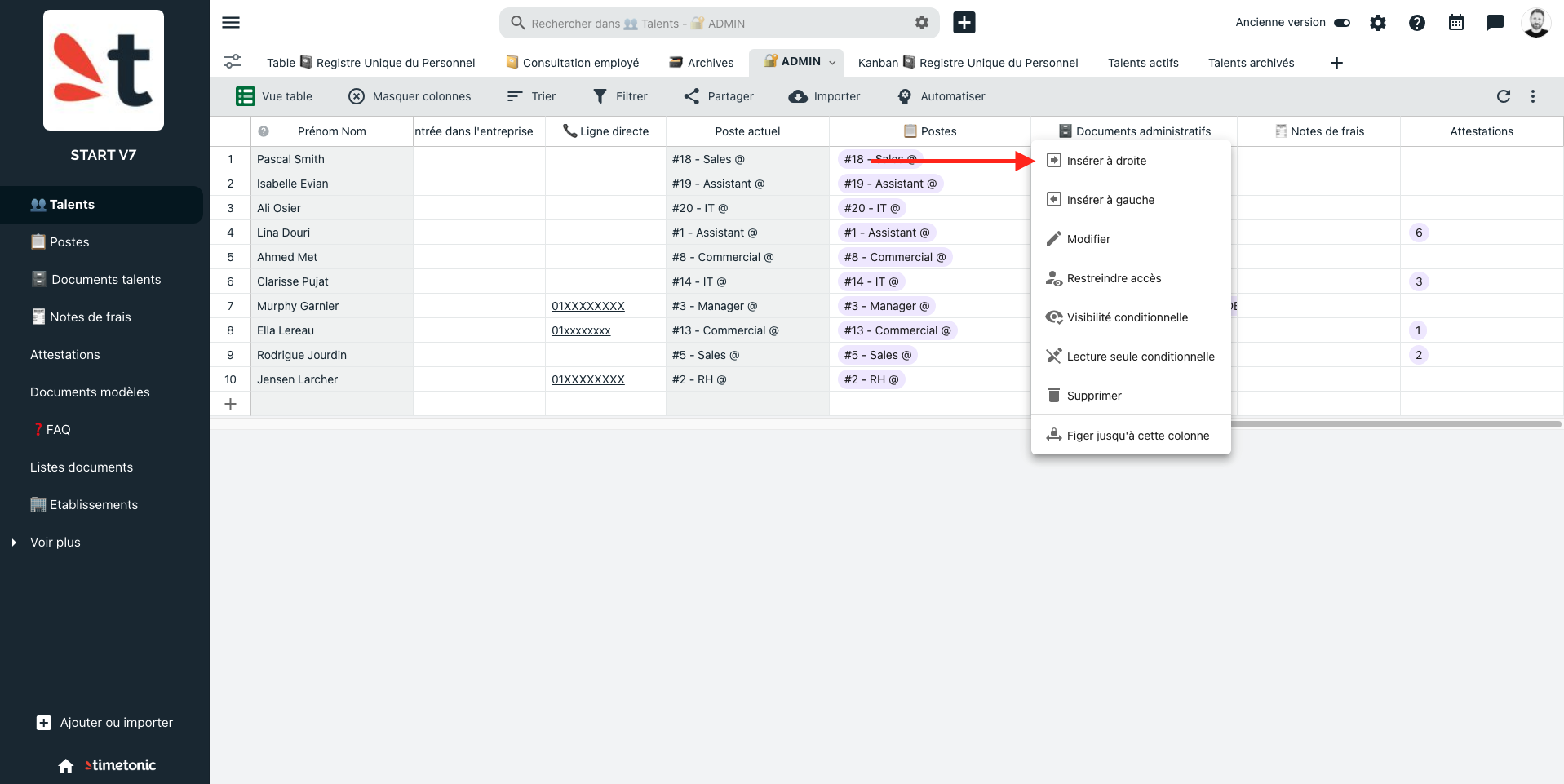 2. Select a field of type Comments. Change Send message to Yes. Insert the field.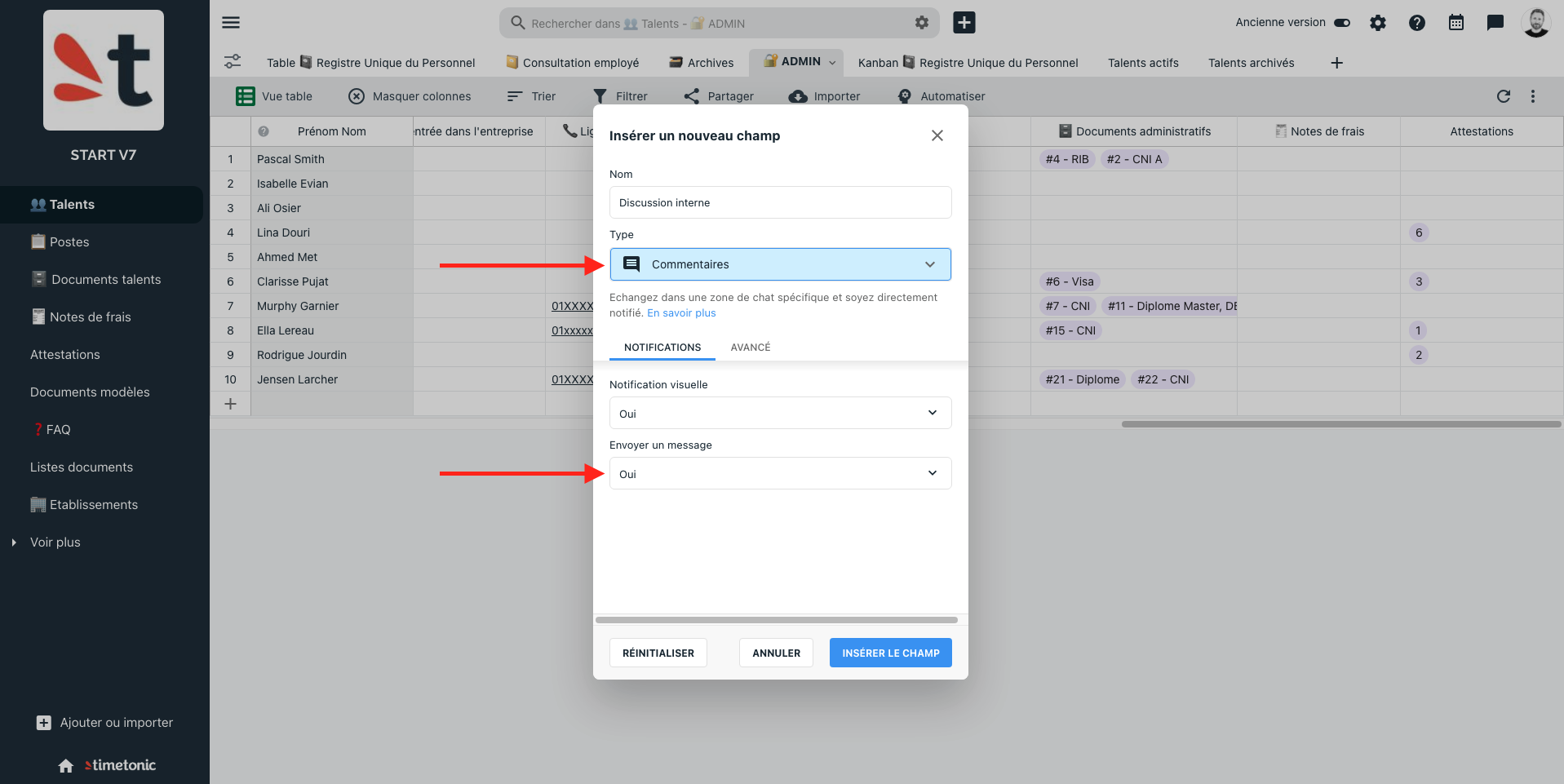 3. Open a form and enter a comment in the message section.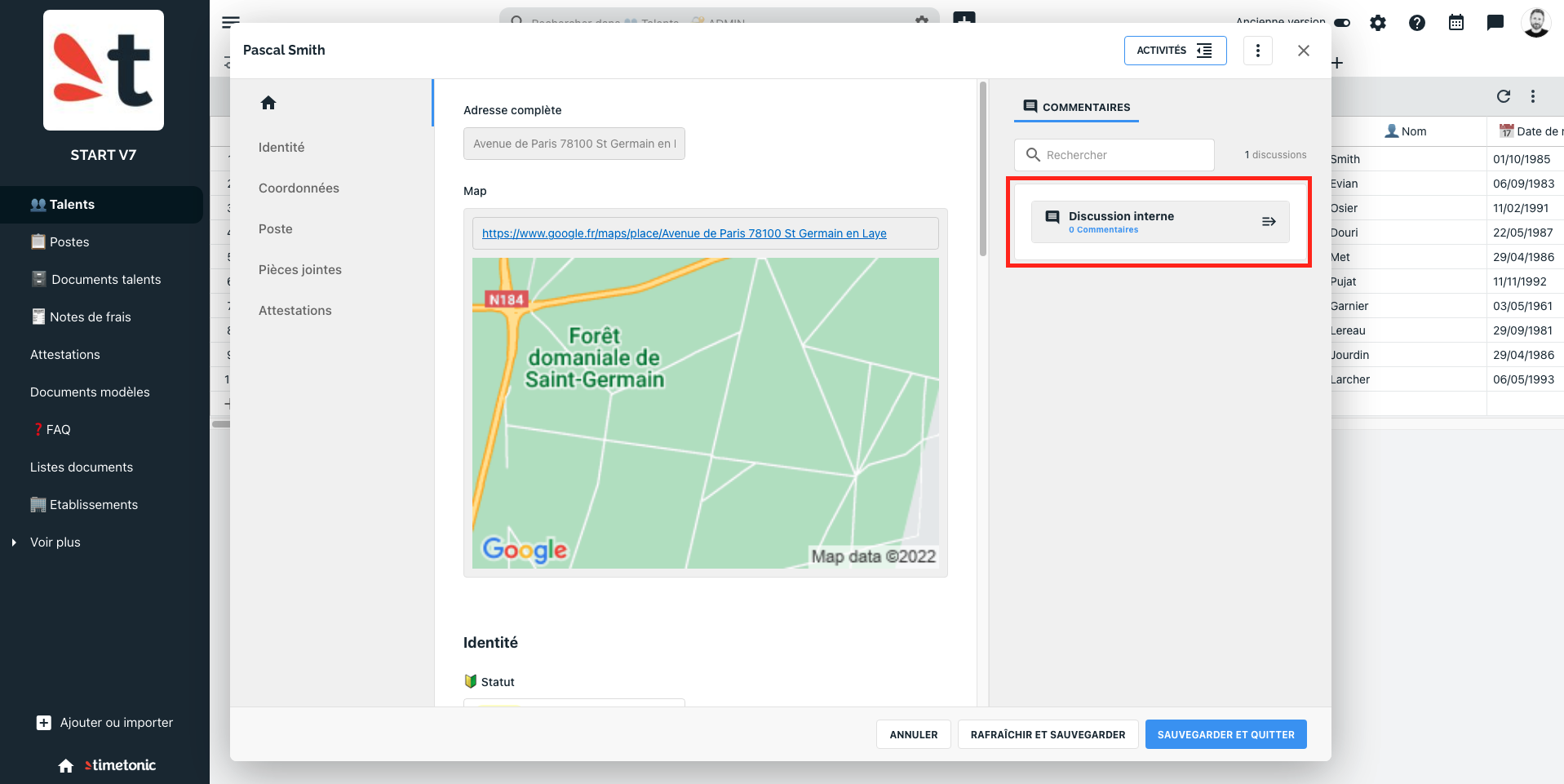 Exercise completed
The comment fields are used to communicate about each data item in the table. Notifications are sent to members of the workspace.