Purpose
To select the appropriate view mode for the data.

Required exercise
Change the view mode
1. From the Active Talents view click on the view mode.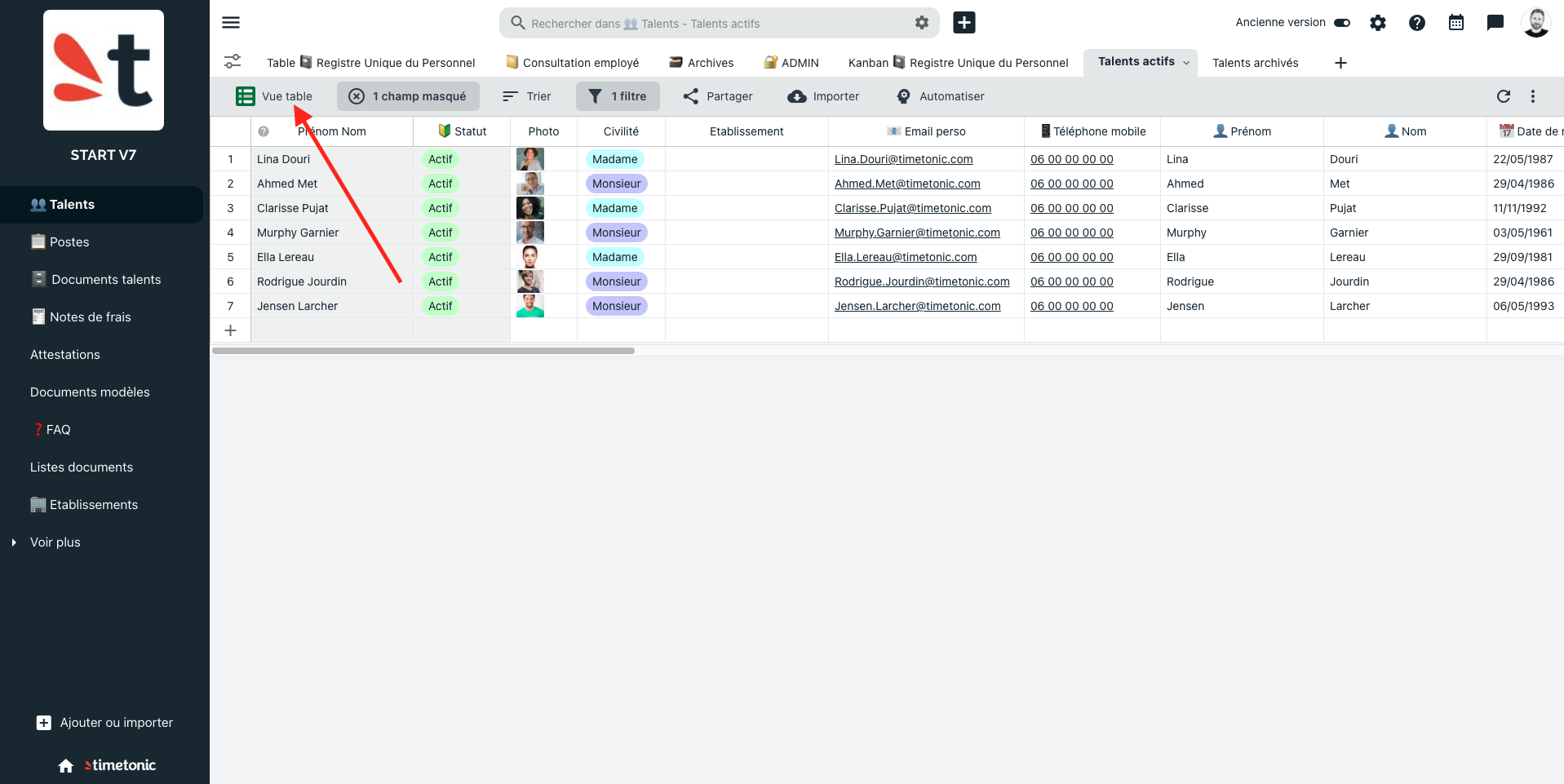 2. Select the Kanban mode.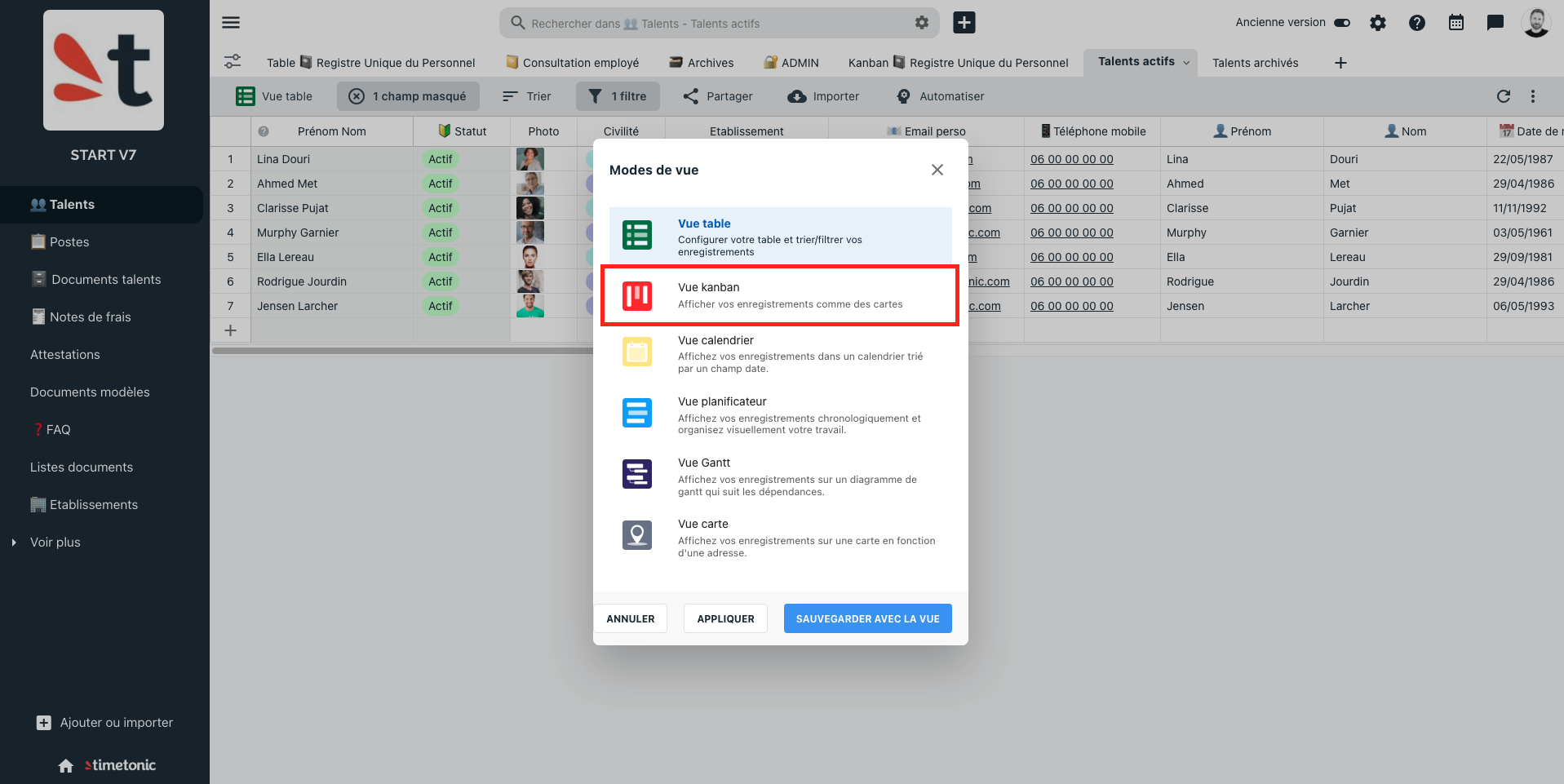 3. Click on configure Kanban.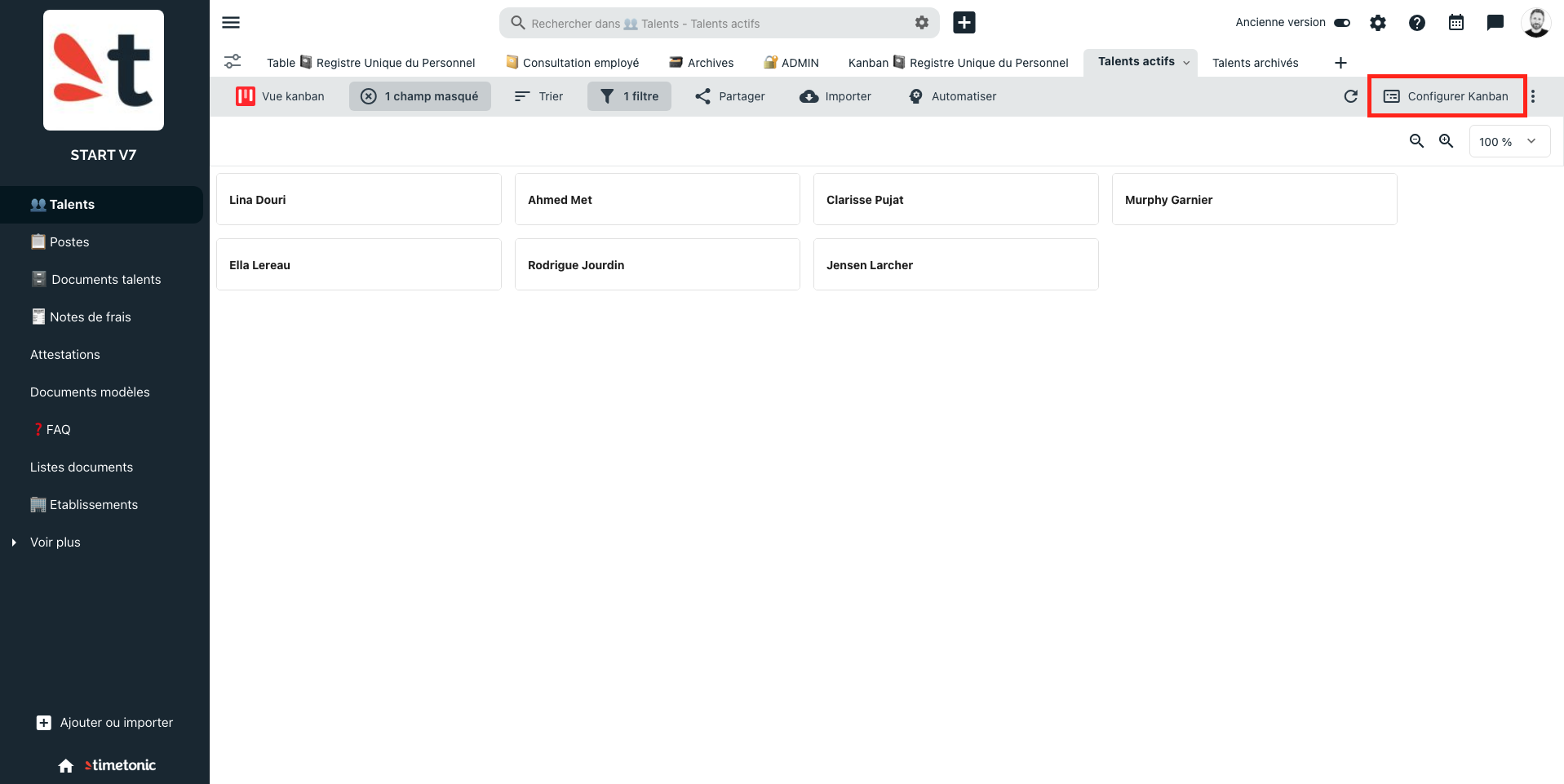 4. Set up the kanban with the available options. Save with the view.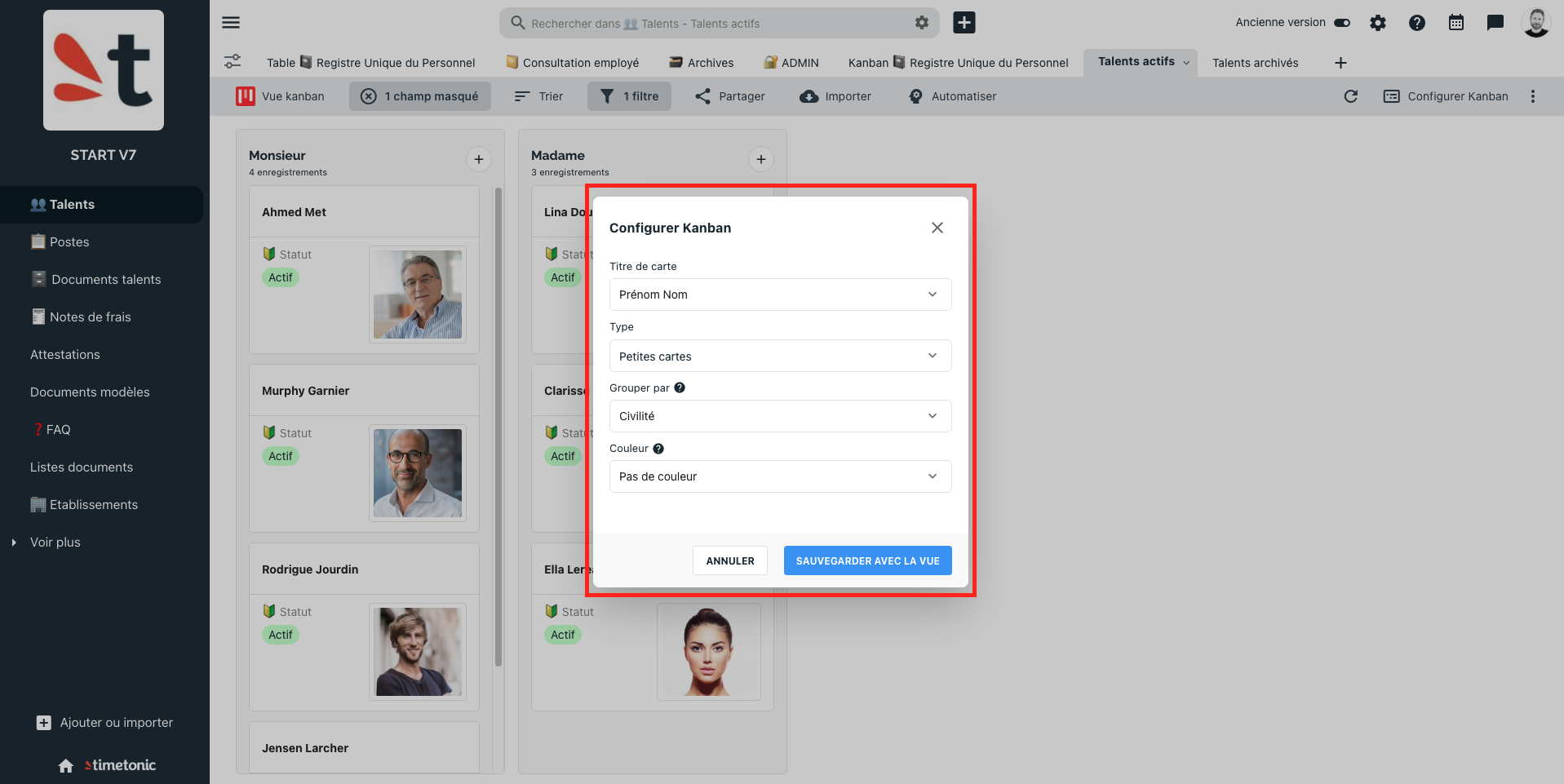 Completed exercise
Each view mode is based on the fields and data in the table.