The kanban view is the representation of data in the form of cards called Kanban, facilitating project management: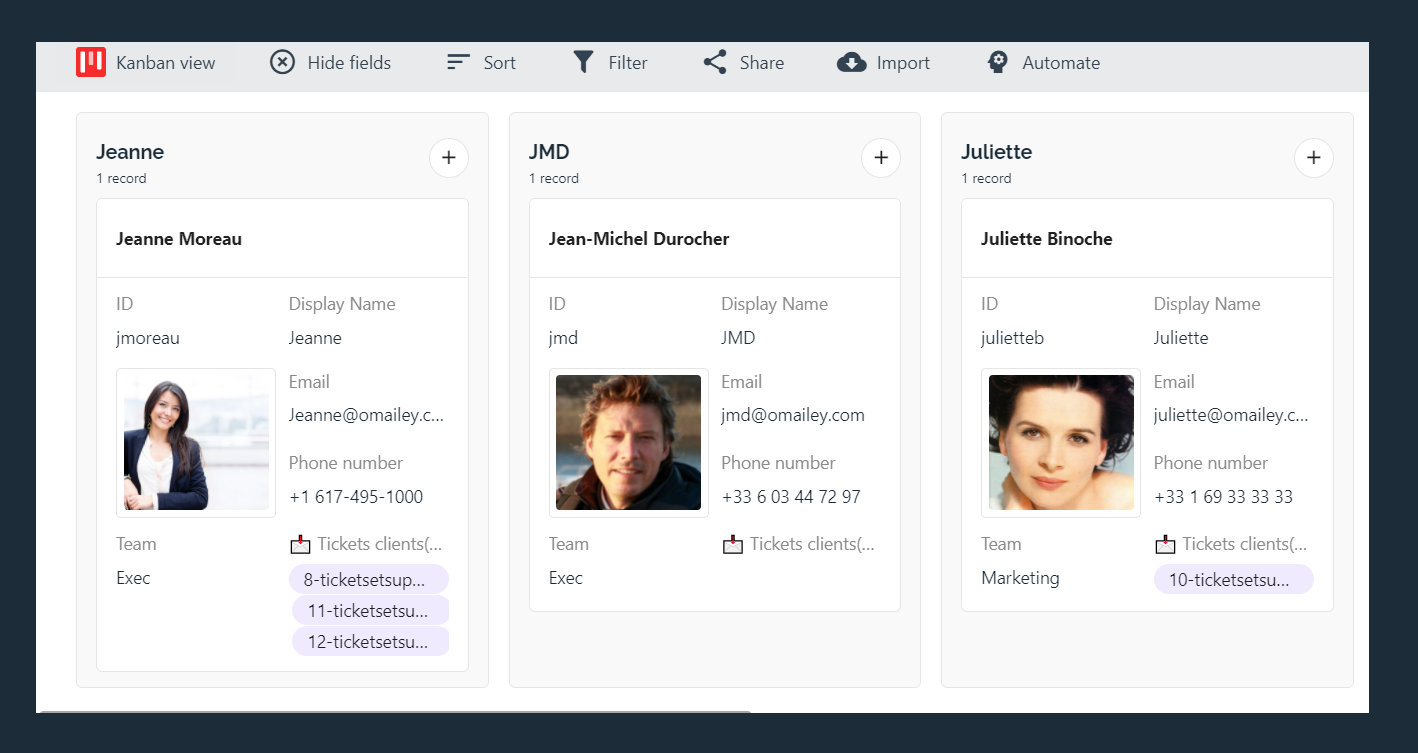 Switch to Kanban view
In the view options of a table :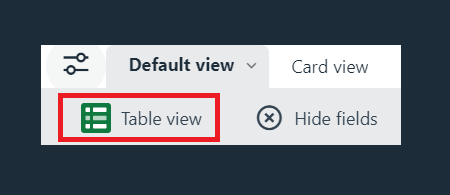 Select Kanban View: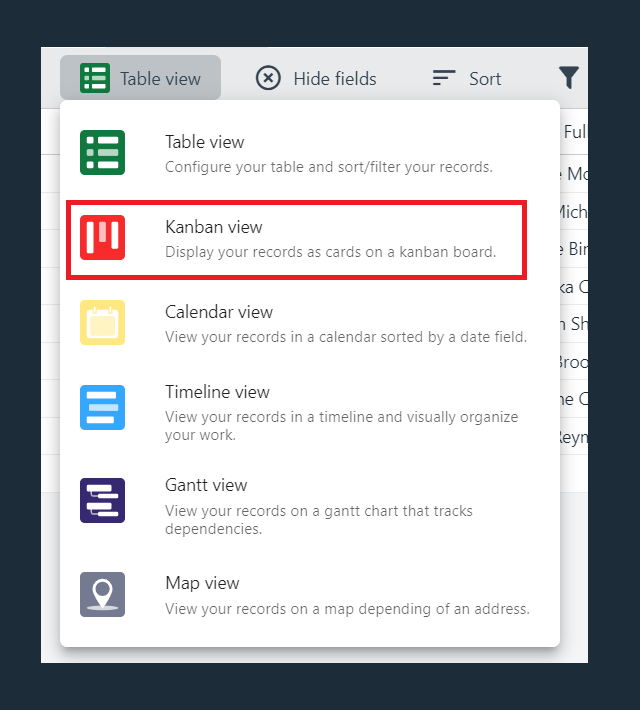 Configure Kanban view
Click on Configure Cards on the right side of the view options bar.

Then configure your kanban :
Type
Configure the type of display for your cards. You have 5️⃣ choices :
One line: show only the title of the card.
Small cards : Display the title of the card + the 2nd fields
Medium cards : Show the title of the map + the 5ers fields
Full cards : Show all fields
Photo gallery : Display the 1st field attachments in big size
Map title
Choose which field of your table will be the map title

Group by
Your records will be stacked according to the selected table field
Color
Color your maps and display a legend according to your selected table field [⚠️ only Selection type fields]