You have the possibility to create groups of views.
This is a shortcut for multiple views that may come from different tables.
Exemple
For example we have four tables: Inventory Level, Inventory In, Inventory Out and Inventory Movement.
We can create a Stocks view group, which will appear as one table but with several different table views: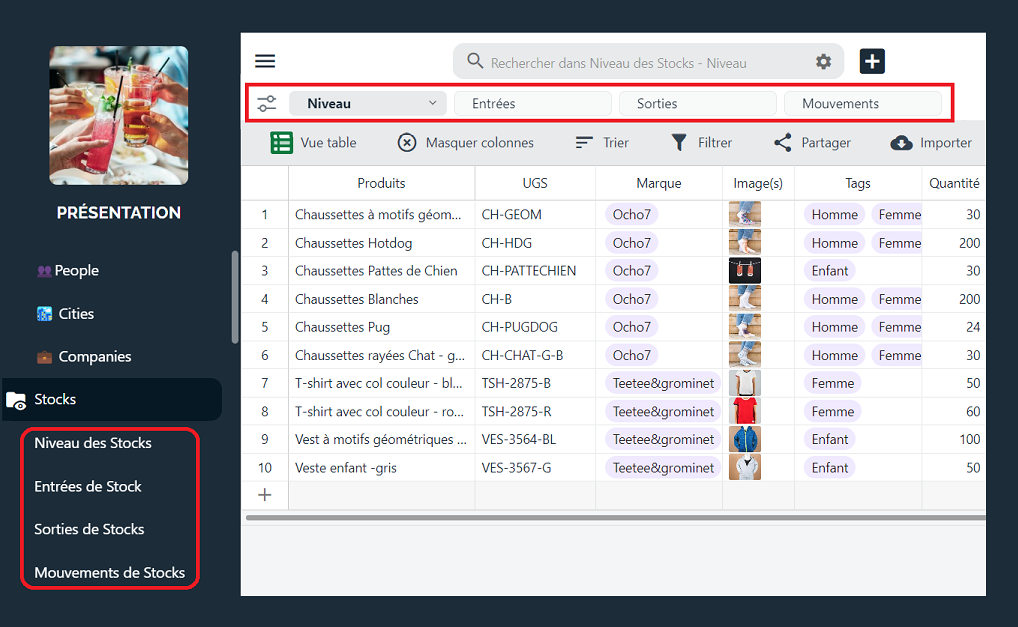 Configuration
First, click the button [Add or import] at the bottom of the tables.
Then choose the "view group" option and define the name of the group: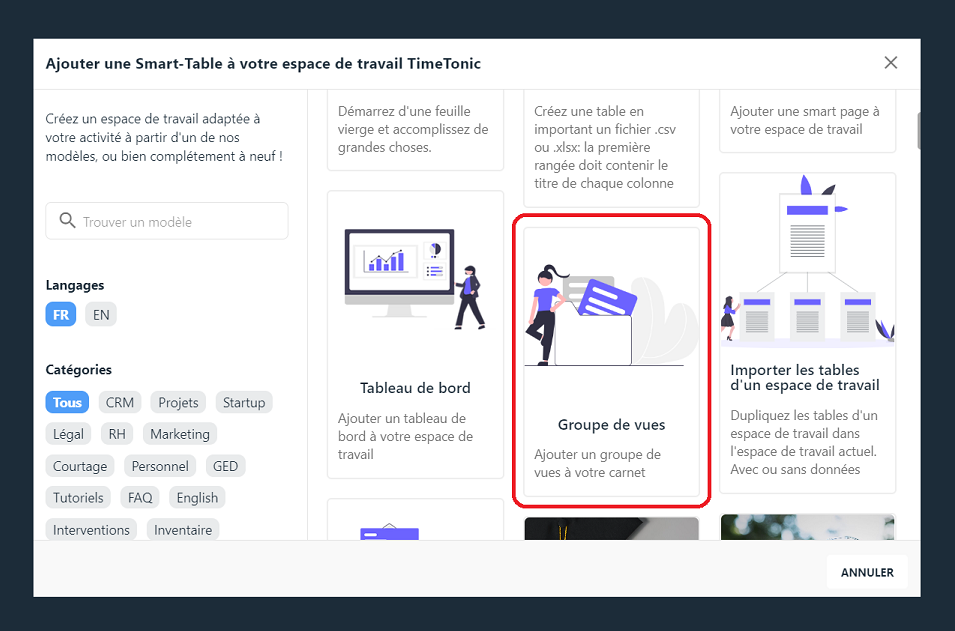 Once the group is created, you can drag and drop your views into this group: